SIM MENG YAN THANKFUL TO BE BACK TO WORK AGAIN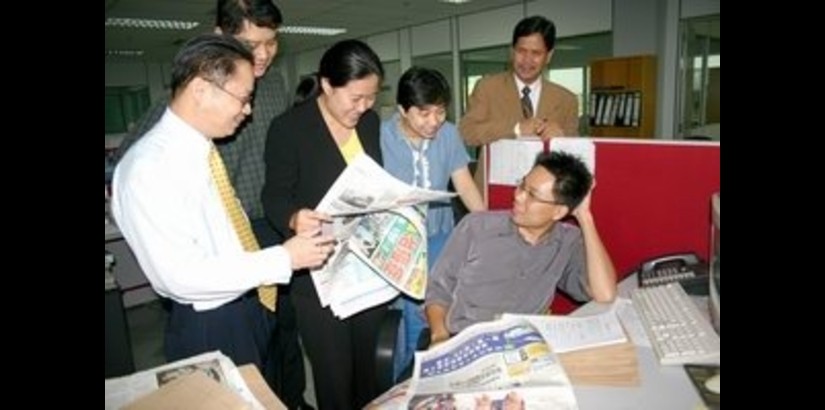 Kuala Lumpur, 26 October 2005 (Wednesday) – On Sunday, he and three other female trekkers, including his 22-year-old sister Tem Yen, were struggling to find their way out of the Bukit Wangsa jungle in Cheras.
Today, Sim Meng Yan, 23, who works at University College Sedaya International (UCSI), turned up for work after being away for three days of his annual leave.

He was swarmed with questions from concerned colleagues who wanted to know how it felt like being in the jungle for one night.

Meng Yan, a marketing executive with UCSI, said it was an experience being lost in the jungle. "I am grateful to be able to come back to work. It was not easy being out in the jungle but it was not that scary as well," he said. "The jungle is quite safe and we only had to be determined to get out of it"
Sim, who was a former scout in primary school, said he remembered a lesson he learnt from his scoutmaster to always stay close to a stream whenever one is lost in the jungle. "We are glad that we came out safe and sound," he said. "We were so thankful when we managed to reach the Sungai Serai water treatment plant in Hulu Langat at about 1.55pm, where the plant's security guard, Abdul Aziz Mohd Taib gave us food," he said.

Sim thanked everyone, including the Kajang police chief Assistant Commissioner Mohd. Noor Hakim, who initiated an 80-man search party comprising police, General Operations Force (PGA) personnel, and local residents, who entered the jungle in stages from 6pm onwards on Sunday.
"Without prejudice to the rights of UCSI the information herein is correct at the time of printing and UCSI reserves the right to make amendments without prior notice."