| | |
| --- | --- |
| Approval Code | R2/345/6/0449; 04/2024 |
| Accreditation Code | A 9777 |
| Classification | BA (Hons) |
| Subject Area | Commerce |
| Course Mode | Full-time |
| Course Duration | 3 Years (14 weeks per semester, 7 weeks per short semester) |
| Course Location | Kuching |
| Intakes | January, May and September (Kuching Campus only) |
UCSI University's BA (Hons) in Commerce is a 3-year programme that equips you with operational, supervisory and managerial knowledge and skills, required for modern management of business industry. It covers a wide range of areas from management, sales & marketing, public relation, retailing to human resource management.
Assessments
The assessment includes a combination of examinations, projects and assignments, and finally a requirement to complete a dissertation in an Independent Project in the final year. Students will acquire up-to-date vocational skills that are relevant and competitive.
Qualification
Academic Requirements
Foundation Year
Pass with a minimum CGPA of 2.0
STPM
Pass STPM with Minimum 2 principals (C)
A-levels
Minimum 2 principals (E)
UEC
Pass UEC with Minimum 5 credits (B6)
National matriculation
Minimum CGPA of 2.0
International Baccalaureate (IB)
Minimum score of 26/42 points in 6 subjects
Canadian Pre-U
Minimum average of 60% in 6 subjects
SAM
Minimum average of 60% in 5 subjects
Other qualifications deemed equivalent to STPM/A-Level by Malaysian Government
Minimum overall average of 60%
Diploma (business-related)
Minimum CGPA of 2.0
Other equivalent qualifications
To be reviewed by the faculty on a case-to-case basis
ENTRY REQUIREMENTS FOR FOUNDATION YEAR
Qualification
Academic Requirements
SPM
Pass SPM with minimum 5 credits
STAM
Minimum 2 passes (Jayyid)
O-Level
Minimum 5 credits (C)
UEC
Pass UEC with minimum 3 credits (B6)
Other qualifications deemed equivalent to STPM/A-Level by Malaysian Qualifications Agency
Minimum overall average of 50%
Other qualifications deemed equivalent to SPM/O-Level by Malaysian Qualifications Agency
Minimum overall average of 60%
English Language Requirements
A distinction (A+, A or A-) in the English Language subject at SPM/UEC level; or MUET BAND 3; or IELTS BAND5.0; or TOEFL IBT 42; or Pearson Test of English Test of 47; or Cambridge English Qualification and Test Minimum Score of 154.
STPM/SPM/UEC/O-Level
In the event that the English Language Requirements are not met, student may be required to undertake additional English module(s) prior to or concurrently with the undergraduate programme, based on the University's decision.
International students holding equivalent academic qualifications but which are not conducted in English, are required to sit for the English Placement Test, which may result in the taking of the Certificate in English programme (1 to 10 months). Students who intend to pursue the above undergraduate programme directly, are advised to fulfil the above English requirements prior to commencing their studies at the University.
---
Note / Legend:
Discretion is given to the Head of School to deal with applicants who have results borderline to the Academic Requirements.
SPM Credit – 'A+' to 'C'
O-Level – 'A' to 'C'
UEC Credit – 'A1' to 'B6'
STPM principal – 'A' to 'C'
'A' Levels principal – 'A' to 'E'
General Manager
Human Resource Manager
Banking and Business Manager
Retail Manager
Entrepreneur
Strategic Business Planner
Management Executive
Operation Manager
Business Consultant
Year 1
Financial Accounting
Microeconomics
Marketing Management
Business Mathematics
University Life (MPU-U2)
Extra-curricular Learning Experience 1 (MPU-U4)
Business Communication
Business Statistics
Macroeconomics
Introduction to Management and Organisation Theory
Malaysian Ethnic Food (MPU-U3)
Management Accounting
Business Law
Management Information System
Year 2
Business Research Method
Electronic Commerce
Corporate Finance
Operation Management
Organisation Behaviour
Extra-curricular Learning Experience 2 (MPU-U4)
Relationship Marketing
Human Resource Management
Cross Cultural Studies
Web Design
Entrepreneurship
Co-operative Placement I
Elective : Choose One

Japanese Language
German Language
Mandarin Language
Korean Language
Year 3
Strategic Management
Merchandise Management
Independent Project A
Retail Technology and Operations
International Trade Strategies
Extra-curricular Learning Experience 3 (MPU-U4)
Introduction to Retail and Service Management
Logistics Management
Independent Project B
Services Marketing
Business Analysis and System Development
Co-operative Placement 2
General Courses (MPU) are compulsory for all students.
U1
– For Malaysian students:
Ethnic Relations
Islamic Civilisation and Asian Civilisation
– For foreign students:
Malaysian Studies
Communication in Bahasa Melayu 3
---
All information is correct at the time of upload and UCSI University reserves the right to make amendments without prior notice.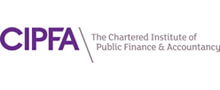 The Chartered Institute of Public Finance & Accountancy
BA (Hons) Accounting – exempted from 6 papers out of 12 papers
BA (Hons) Accounting and Finance – exempted from 6 papers out of 12 papers
---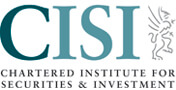 The Chartered Institute for Securities & Investment (CISI)
Complete 6 levels to become a Chartered Fellow