The Foundation programmes at UCSI are designed by the respective faculties, tailored accordingly to your needs to continue seamlessly to your selected degree programmes.
...
They are also focused on equipping you with critical thinking and independent learning skills while fast-tracking your progression to around 100 industry-acclaimed programmes at UCSI University.

Our academic staff in the Foundation Mentorship programme is at the forefront of their disciplines and their views are highly sought after in the industry. Your professors and lecturers stand out as well-respected industry experts, practitioners and thinkers in the field. Many of them have enjoyed glittering careers in the industry and their wealth of experience will enrich you as you learn from – and work alongside – them. By bringing their experiences into the classroom, our academics cater to an exhilarating learning environment and you will expand your skills and capabilities as they balance academic mastery with industrial application.

You will also be in good company. Talented and ambitious students make the Foundation programmes their first choice and many record personal milestones here. These individuals will be part of your cohort and the camaraderie you find at your respective faculties will endure – your classmates will become an integral part of your lifelong network.

A strong tradition of academic excellence prevails at UCSI University because we provide detailed attention to our students' development. Their success stories in fields of studies like medicine, science, engineering, accounting, business and arts, are testimonies of the high degree of care and academic guidance we offer. Your experiences here will prepare you for future challenges that await you at university and beyond.

Join us and distinguish yourself today in a Specialised and Integrated Foundation.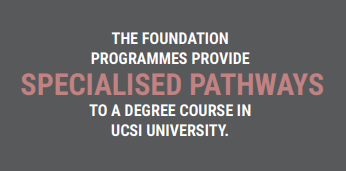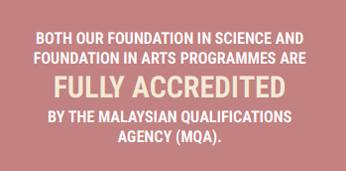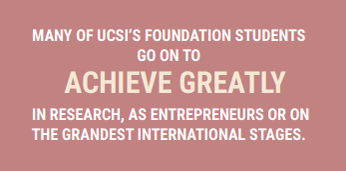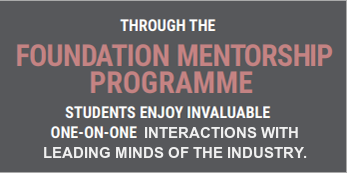 UCSI's Pre-U Studies prepares students early for global success. They are specialized and integrated to the disciplines of their chosen fields in their higher studies. From the hallowed halls of renowned universities to the boardrooms of the corporate world, the Programme inspires confidence, trust and respect.