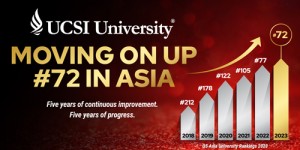 Ranked 72 in Asia, rising for the fifth straight year
UCSI University is also placed 16th in QS Asia University Rankings 2023: Southeast Asia. Since 2018, the institution went up five times, bringing five years of continuous improvement and progress.
-- Published: Nov 2022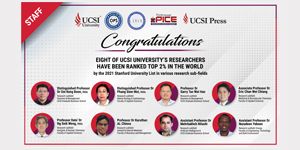 Eight UCSI Researchers are now ranked Top 2% in the world
Eight of UCSI University's researchers have been ranked top 2% in the world by the 2021 Stanford University List in various research sub-fields.
-- Published: Oct 2022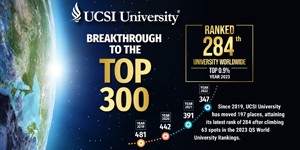 One of the World's Top 300 Universities
UCSI University joined the ranks of the world's top 300 universities, moving up 63 spots to land in 284th position on the 2023 Quacquarelli Symonds (QS) World University Rankings.
-- Published: Jul 2022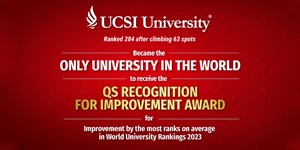 QS Recognition for Improvement
UCSI University received a prestigious award for QS Recognition for Improvement from QS World University Rankings 2023, establishing it as the first and only university in the world to receive such honour by showcasing the most improved university in rankings, on average.
-- Published: Jul 2022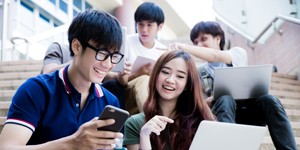 GRADUATE EMPLOYABILITY 2021 SURVEY
All UCSI's programmes listed in the Higher Education Ministry's Graduate Employability 2021 survey received a 100% graduate employability score.
(source: ge.mohe.gov.my/)
-- Published: Apr 2022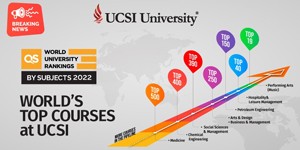 World's top 500 courses at UCSI University
The world's top 500 courses are now at UCSI University. Source: QS World University Rankings by Subject 2022.
-- Published: Apr 2022
1st and Only Private University in Malaysia with 2 RCEs
UCSI now owns and manages 2 Regional Centres of Expertise (RCE), recognised by the United Nations University. Education for Sustainable Development in UCSI campuses has become more active and vibrant and it is expanding to the communities with ongoing collaborations and joint activities.
-- Published: Dec 2021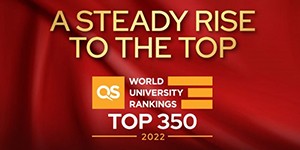 One of the world's top 350 universities
UCSI is one of the top 350 varsities globally. It is also among the top 1.1% of all universities worldwide.
-- Published: Jul 2021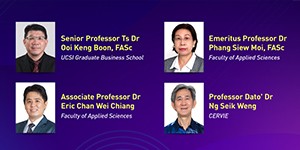 Four UCSI researchers ranked top 2% in the world
Four researchers from UCSI - Senior Professor Ts Dr Ooi Keng Boon, Emeritus Professor Dr Phang Siew Moi, Associate Professor Dr Eric Chan Wei Chiang, and Professor Dato' Dr Ng Seik Wen are ranked top 2% in the world by the 2019 Stanford University List in various sub-fields.
-- Published: Jul 2021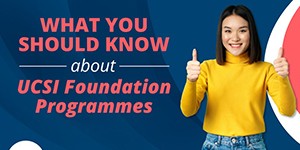 Nine reasons why UCSI's foundation programmes standout
Here are some compelling factors why your foundation studies should begin at UCSI:
Over 70% and 50% of lecturers are PhD holders and PGDTT-equipped respectively
Wide number of electives to choose from
Opportunity to advance research at world-renowned universities
One of the top 350 universities in the world
Full scholarship available
One-to-one learning sessions.
-- Published: Jul 2021