| | |
| --- | --- |
| Approval Code | R2/345/6/1042; 12/2022 |
| Accreditation Code | A 8248 |
| Classification | BA (Hons) |
| Subject Area | Logistics Management |
| Course Mode | Full-time |
| Course Duration | 3 Years (6 long semesters, 3 short semesters) / (14 weeks per semester, 7 weeks per short semester) |
| Course Location | Kuala Lumpur |
| Intakes | January, May and September |
Logistics management has become increasingly significant in businesses today and has evolved in many ways to become a forefront strategic operations tool that propels business operations to greater heights. The demand for world-class logistics expertise, particularly in manufacturing and external trade, cannot be overstated.

Thus, our experienced academicians and industrial practitioners have specially designed this programme with specialised courses in the areas of supply chain management, maritime transport and business statistics, to name a few, to provide hands-on and conceptual knowledge in a highly interactive setting to students.

The course assessment outlines a combination of examinations, projects and assignments, including an independent project dissertation in the final year. Students will be furnished with the relevant vocational skills that endorse the spirit of competitiveness, which in turn will reinforce their continual thirst for professional development.

Case studies focusing on logistics operations merged with other relevant business skills such as accounting, finance and communication will equip students with extensive understanding to face the complex and challenging frontiers of logistics management.


Assessments

The assessment includes a combination of examinations, projects and assignments, and finally a requirement to complete a dissertation in Independent Project in the final year. Students will acquire up-to-date vocational skills that are relevant and competitive. This reflects the complex and challenging nature of the accounting, finance and business realms.
Qualification
Academic Requirements
Pass, with a minimum CGPA of 2.0
Minimum 2 principals (C) (CGPA 2.0) in 2 subjects and pass in Mathematics and English at SPM Level
Minimum 5 credits (B6) and pass (C8) in Mathematics and English
International Baccalaureate (IB)
Minimum score of 26 points in 6 subjects
Minimum average of 60% in 6 subjects
Minimum average of 60% in 5 subjects
Other qualifications deemed equivalent to STPM/A-Level by Malaysian Qualifications Agency
Minimum overall average of 60%
Diploma (business-related)
Other equivalent qualifications
To be reviewed by the faculty on a case-to-case basis

Note (Source: Surat Pekeliling MQA Bil 2/2016) :
The terms of passing in Mathematics and English at SPM level for the candidate with STPM or STAM qualification can be exempted if the candidate obtained Mathematics and English and its achievement is equivalent or higher than the required pass of the aforesaid courses at the SPM level.

ENTRY REQUIREMENTS FOR FOUNDATION YEAR
Qualification
Academic Requirements
Pass SPM with minimum 5 credits
Pass UEC with minimum 3 credits (B6)
Other qualifications deemed equivalent to STPM/A-Level by Malaysian Qualifications Agency
Minimum overall average of 50%
Other qualifications deemed equivalent to SPM/O-Level by Malaysian Qualifications Agency
Minimum overall average of 60%
English Language Requirements
IELTS minimum Band 5.5
TOEFL (Internet-based) minimum 46
Cambridge English Qualification and Test minimum score of 160
Pearson Test of English minimum score 51
MUET minimum Band 3

Applicants who have studied at least one year in a programme at an Institution of Higher Learning with minimum overall CGPA of 2.00 / average percentage of 50% where English is the medium of instruction. Applicants must produce a verification letter from the Institute of Higher Learning confirming the medium used in the delivery of the programme was in English can be exempted from the English language requirements stated above.
Note / Legend:
Discretion is given to the Head of Department to deal with applicants who have results borderline to the Academic Requirements.
SPM Credit – 'A+' to 'C'
O-Level – 'A' to 'C'
UEC Credit – 'A1' to 'B6'
STPM principal – 'A' to 'C'
'A' Levels principal – 'A' to 'E'
Logistics management is a rapidly expanding function as many corporations today acknowledge and attribute its value to their overall success in this competitive business environment. Graduates may pursue careers in the transport and logistics sector including:
Air freight

Courier

Freight forwarding

Postal services

Road haulage

Storage and warehousing

Sea freight

Wholesaling
Year 1
Introduction to Logistics Management

Fundamentals of Management

Fundamentals of Marketing

Business Information System

Microeconomics

Business Accounting

Organisational Behaviour

Macroeconomics

Business Law

University Life (MPU-U2)

Business Law – Malaysian Perspective (MPU-U3)

Extracurricular Learning Experience 1 (MPU-U4)

Co-Operative Placement 1
Year 2
Introduction to Industrial Management

Operations Management

Air Transportation Management

Land Transportation Management

Managing People

Statistics and Its Application

Financial Management

Maritime Transport

Quantitative Method for Logistician

Warehousing Management

Business Research Methods

IT Application in Logistics Operations

Industrial Relations

Extracurricular Learning Experience 2 (MPU-U4)

Co-Operative Placement 2
Year 3
Final Year Project A

International Business

Operations Research

Business Supply Chain Management

Strategic Logistics Management

Final Year Project B

Logistics Project Management

Materials Management

Strategic Distribution Management

Export Management and Practice

Extracurricular Learning Experience 3 (MPU-U4)

Co-Operative Placement 3
General Courses (MPU) are compulsory for all students.
– For Malaysian students:
Ethnic Relations

Islamic Civilisation and Asian Civilisation
– For foreign students:
Malaysian Studies

Communication in Bahasa Melayu 3
---
All information is correct at the time of upload and UCSI University reserves the right to make amendments without prior notice.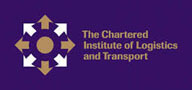 The Chartered Institute of Logistics and Transport
Full exemption for the professional qualifying examination
International Degree Pathway (IDP) via BA (Hons) Logistics Management
| IDP Programme | Pathway | University | Country | Fee |
| --- | --- | --- | --- | --- |
| BA (Hons) Logistics & Supply Chain Management | 2+1 | Northumbria University | United Kingdom | £ 12500 |
For enquiry, please contact us at
[email protected]
or call us at +603 9101 8880 ext 2066.