| | |
| --- | --- |
| Approval Code | R/462/6/0066; 11/2022 |
| Accreditation Code | MQA/FA1835 |
| Classification | BSc (Hons) |
| Subject Area | Actuarial Science and Finance |
| Course Mode | Full-time |
| Course Duration | 3 Years |
| Course Location | Kuala Lumpur |
| Intakes | January, May and September |
As the financial market is getting more volatile these days, enterprise risk management becomes an essential component of big corporations. To furnish the demand for personnel of this profession. The BSc (Hons) Actuarial Science & Finance was developed. The objective of this programme is to produce graduate competent in knowledge and skills for financial investment management, assets valuation and risk management for various financial assets such as equities, bond, FOREX, commodities and derivatives. The programme exposes students to both theoretical and practical approaches to investment analysis, security analysis, and portfolio and risk management. In addition, the programme also provides comprehensive study of money markets, financial instruments, financial planning, banking and corporate financial management, the essential working knowledge for executives in the financial industry.


Assessments

The assessment includes a combination of examinations, projects and assignments, and finally a requirement to complete a Financial Research Project in the final year. Students will acquire up-to-date vocational skills that are relevant and competitive. This reflects the complex and challenging nature of the accounting, finance and business realms.


Why Choose this Programme?
First University in Malaysia offering this programme (Combining Actuarial Science and Finance)
Students have the option to choose the major (Pure Actuarial Science or Actuarial Science and Finance after year 1 as Year 1 course for both programmes are identical)
The student can choose either the Actuary Professional Qualification or Finance Professional Qualification (i.e. SOA / CFA)
More career options for the student when they enter into the job market
Higher demand by employers as the students are equipped with Actuary Skills and Financial Knowledge.
Qualification
Academic Requirements
UCSI Foundation year
Minimum CGPA 2.0 including Mathematics
STPM
Minimum 2 principals (C) (CGPA 2.0) including Mathematics
A-levels
Minimum 2 principals (E) including Mathematics
UEC
Minimum 5 credits (B6) including Mathematics
National Matriculation
Minimum CGPA of 2.0 including Mathematics
International Baccalaureate (IB)
Minimum score of 26 points in 6 subjects including Mathematics
Canadian Pre-U
Minimum average of 60% in 6 subjects including Mathematics
SAM / Australian Year 12
Minimum average of 60% in 5 subjects including Mathematics
Other qualifications deemed equivalent to STPM/A-Level by Malaysian Qualifications Agency
Minimum overall average of 60% including Mathematics
Diploma (Business-related)
Minimum CGPA of 2.0 Including Mathematics
Other equivalent qualifications
To be reviewed by the faculty on a case-to-case basis
ENTRY REQUIREMENTS FOR FOUNDATION YEAR
Qualification
Academic Requirements
SPM
Pass SPM with minimum 5 credits
O-Level
Minimum 5 credits (C)
UEC
Pass UEC with minimum 3 credits (B6)
Other qualifications deemed equivalent to STPM/A-Level by Malaysian Qualifications Agency
Minimum overall average of 50%
Other qualifications deemed equivalent to SPM/O-Level by Malaysian Qualifications Agency
Minimum overall average of 60%
Note / Legend:
Discretion is given to the Head of School to deal with applicants who have results borderline to the Academic Requirements.
SPM Credit – 'A+' to 'C'
O-Level – 'A' to 'C'
UEC Credit – 'A1' to 'B6'
STPM principal – 'A' to 'C'
'A' Levels principal – 'A' to 'E'
English Language Requirements
IELTS minimum Band 5.5
TOEFL (Internet-based) minimum 46
Cambridge English Qualification and Test minimum score of 162
Pearson Test of English minimum score 51
MUET minimum Band 3
In the event that the English Language Requirements are not met, student may be required to undertake additional English module(s) prior to or concurrently with the undergraduate programme, based on the University's decision.
International students holding equivalent academic qualifications but which are not conducted in English, are required to sit for the English Placement Test, which may result in the taking of the Certificate in English programme (1 to 10 months). Students who intend to pursue the above undergraduate programme directly, are advised to fulfil the above English requirements prior to commencing their studies at the University.
This programme prepares students for exciting careers in the corporate sector, insurance sectors, risk management, financial industry, government agencies, and for graduate studies in finance and investment. Examples of career options include:
Actuary
Risk manager
Investment Analyst
Credit Manager
Financial Analyst
Treasurer
Fund Manager
Credit Analyst
Financial Planner
Investment Broker
Investment Banker
Financial Trader
Year 1
Calculus and Analytical Geometry
Statistics and its Application
Business Accounting
Risk Management and Insurance
Financial Management 1
Microeconomics
Co-Operative Placement 1
Mathematics 1
Probability Theory
Financial Market and Institutions
Managerial Accounting
Year 2
Mathematics 2
Mathematical Statistics
Introduction to Stochastic Process
Applied Statistical Models
Mathematics of Interest Rate
Financial Statement and Analysis
Co-Operative Placement 2
Mathematics of Financial Derivatives
Visual Basic. Net
Investment Analysis
Elective 1

Life Contingencies I
Introduction to Islamic Banking and Finance
Corporate Finance
Financial Management 2
Year 3
Loss Models
Independent Project 1
Stochastic Calculus for Insurance and Finance
Treasury Management
Elective 2

Life Contingencies 2
Multinational Finance
Islamic Financial Market and Institution
Equity Analysis

Co-Operative Placement 3
Independent Project 2
Credibility Theory
Statistical Simulation for Financial Modelling
Elective 3

Actuarial Practices
Investment Portfolio Management
General Courses (MPU) are compulsory for all students.
U1
– For Malaysian students:
Ethnic Relations
Islamic Civilisation and Asian Civilisation
– For foreign students:
Malaysian Studies
Communication in Bahasa Melayu 3
---
All information is correct at the time of upload and UCSI University reserves the right to make amendments without prior notice.
Society of Actuaries (SOA), USA
Obtain all three VEE (Validation by Educational Experience) credits before graduation – the equivalent of core subjects needed to attain a membership.
VEE credits may go towards other actuarial qualifications such as from the Casualty Actuarial Society and Canadian Institute of Actuaries.
UCSI is one of a few Malaysian private universities recognised as one of SoA's UCAP (Universities and COLLEGES WITH Actuarial Programmes) schools.
UCSI provides the most comprehensive SoA exam coverage in Malaysia.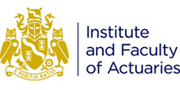 Institute and Faculty of Actuaries (IFoA), UKd
The Institute and Faculty of Actuaries (IFoA), UK has granted an Accreditation by Subject Agreement covering their CM1, CB1 and CB2 modules to UCSI University's BSc. (Hons) Actuarial Science and BSc. (Hons) Actuarial Science and Finance programmes.
Students who have passed the necessary courses with the required marks/grade that are set by IFoA , are eligible to receive these exemptions. These exemptions are effective from the Jan-Apr 2019 semester onwards.
UCSI University is the first private institution in Malaysia recognised by IFoA, UK.
Remark: The CT1 exemption obtained previously no longer exists due to the revamping of the examination system of IFoA that took effect from July 2018.