| | |
| --- | --- |
| Approval Code | R/345/4/0671; 10/2024 |
| Accreditation Code | MQA/FA4437 |
| Classification | Diploma |
| Subject Area | Management and Administration |
| Course Mode | Full-time with evening classes |
| Course Duration | 2 years and 5 months |
| Course Location | Kuala Lumpur |
| Intakes | January, May and September |
The Executive Diploma in Real Estate (EDRE) is an exclusive programme like no other offering a one-stop learning and networking platform that blends the best of industry and academia. The course provides a golden opportunity for a Career and Business Mentorship Programme with an award-winning real estate consultancy group en-route to obtaining your diploma. The diploma is provided by UCSI University – #1 Private University in Malaysia and top 2% of all global universities in the QS World University Ranking 2019.

300+ real estate practitioners have enrolled in the programme since 2015 and more than 100+ graduates have obtained their PEA status from the Board of Valuers, Appraisers, Estate Agents and Property Managers (BOVAEP).

Assessments

The assessments consist of a combination of examinations, projects and assignments. Students will acquire up-to-date knowledge and technical skills that are relevant in the real estate business.
Qualification
Academic Requirements
SPM
Pass SPM with minimum 3 credits(C)
and
Industry Experience
A minimum of 3 years working experience related to the real estate industry
Age
Must be 21 years and above
Note / Legend:
Discretion is given to the Head of Department to deal with applicants who have results borderline to the Academic Requirements.
SPM Credit – 'A+' to 'C'
O-Level – 'A' to 'C'
UEC Credit – 'A1' to 'B6'
STPM principal – 'A' to 'C'
'A' Levels principal – 'A' to 'E'
English Language Requirements
IELTS minimum Band 5.0
TOEFL (Internet-based) minimum 42
Cambridge English Qualification and Test minimum score of 154
Pearson Test of English minimum score 47
MUET minimum Band 3
Applicants who have studied at least one year in a programme at an Institution of Higher Learning with minimum overall CGPA of 2.00 / average percentage of 50% where English is the medium of instruction. Applicants must produce a verification letter from the Institute of Higher Learning confirming the medium used in the delivery of the programme was in English can be exempted from the English language requirements stated above.
Obtaining your Executive Diploma in Real Estate is your first step to becoming a Probationary Estate Agent (PEA). Upon fulfilling further requirements and examinations you will qualify as a full-fledged Registered Estate Agent (REA).

As a Registered Estate Agent (REA), your career opportunities include:
Setting-up your own real estate firm. The firm can be either operated as a sole proprietorship, partnership, or body corporate (Sdn Bhd).
Employment as a Managing Director/ Executive Director/ Director/ Resident Manager in a registered real estate firm.
Employing up to a total of 30 real estate negotiators to assist the real estate agent in providing real estate services.
Providing real estate services in assisting property owners in selling, renting and leasing out their properties and also in assisting buyers, tenants and lessees in securing their properties.
Property Taxation
Land Economics
Principles of Property Investment and Valuation
Law Relating to Property
Real Estate Agency Practice
Building Technology and Maintenance
Principles of Economics
Principles of Accounting
Professional Practice
Principles and Practice of Marketing
Entrepreneurial Studies
Malaysian Studies (MPU- U1)
Continuing Professional Development (CPD) Workshops (MPU- U2)
Introduction to Malaysian Law (MPU- U3)
Project Paper (MPU- U4)
Real Estate Community (MPU – U4)
Business Communication
Fundamental of Management
Business Ethics
Business Essentials
Oral Communication Skills
Introduction to Office Tools
Internet Marketing
Building Technology 2
Managing People for Real Estate
All information is correct at the time of upload and UCSI University reserves the right to make amendments without prior notice.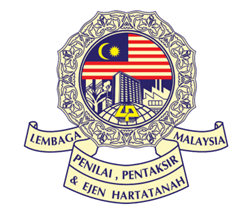 The Board of Valuers, Appraisers and Estate Agents Malaysia
Full exemption from BOVAEA'S written exam Parts 1 & 2