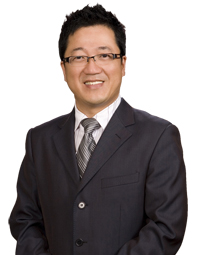 Dato' Peter T. S. Ng
Dato' Peter T. S. Ng is the Founder and Executive Chairman of UCSI Group, a conglomerate that operates in education, consultancy, healthcare, hotels, property and technology. The Group began with education as its niche when Ng founded UCSI University in 1986. Originally a computer training institute, the UCSI brand swiftly attained national recognition for its commitment to excellence. Steady status elevations followed and the institute was accorded full-fledged university status in 2008. Today, UCSI University is regarded as one of Malaysia's foremost education providers.

After relinquishing the vice-chancellor role in 2010, and the Group chairman role in early 2016, Ng focused on the overarching growth strategy for UCSI Group. Steady growth was achieved despite significant economic headwinds and more than 20 subsidiaries are now parked under the UCSI umbrella. The Group's ventures are anchored on a commitment to touch and improve everyday life and virtually every endeavour places a premium on value innovation and consumer understanding. With the greater community at heart, the Group's expansion constantly inspires its stakeholders from employees to business partners.

The Group was recently entrusted by the Malaysian Government to play an active role in its bid to transform Malaysia into a high-income nation by 2020. UCSI University is currently leading a consortium of higher education providers in an effort to reshape the tourism and hospitality industry while the Group is developing an integrated education and healthcare township in Springhill, Negeri Sembilan. Both initiatives are Entry Point Projects under Malaysia's Economic Transformation Programme. The Springhill project, in particular, is pertinent as Ng is seeking to improve the livelihood of an entire community.

In addition to the Group's activities, Ng also works closely with Prof W. Chan Kim – the world-renowned business strategist – in establishing the Blue Ocean Strategy Regional Centre for the Asia Pacific region. Actively engaged by multinational companies and government agencies, the Centre serves as a Blue Ocean Strategy leader for 10 countries including Malaysia, Australia, Canada China, India, Indonesia, Philippines, Singapore, Taiwan and Thailand. Ng also serves as an advisor to the Malaysia Blue Ocean Strategy Institute, a non-profit organisation established by the Malaysian government. Widely regarded as an acclaimed speaker, Ng is something of a regular at international and domestic conferences on education and management.

Ever passionate about learning, Ng believes that leaders must be faithful, available and teachable. Committed to groom tomorrow's leaders, Ng makes time in his hectic schedule to hone the calibre of high potentials. Mentoring sessions are frequently held and these are not limited to UCSI Group employees. Ng's own qualities are constantly recognised and he has bagged top entrepreneurial awards in recent years. Despite the many accolades, Ng retains his down to earth persona by delighting in the simpler pleasures of life – often a game of basketball that he indulges each week – with people from all walks of life. Never one to forget his roots and the struggles of his early life, Ng frequently contributes to charitable causes.

Ng resides in Kuala Lumpur with Datin Lily and they are the proud parents of four children, Christopher, Shamaine, Natasha and Nathaniel.