| | |
| --- | --- |
| Approval Code | R2/840/4/0010; 12/2022 |
| Accreditation Code | A 8654 |
| Classification | Diploma |
| Subject Area | Logistics Management |
| Course Mode | Full-time |
| Course Duration | 2 Years (5 long semesters, 2 short semesters) / (14 weeks per semester, 7 weeks per short semester) |
| Course Location | Kuala Lumpur |
| Intakes | January, May and September |
Logistics is defined as the procurement, maintenance and punctual transportation of materials to the right place at minimum cost. At the heart of any economy are healthy industrial and service sectors. However, merely producing products without taking into account the process involved is insufficient, as ideally, they should be affordable, efficiently handled, stored, maintained and distributed before being sold. Hence, successful analysis and implementation of logistics services is the key to adding value for customers.

This programme aims to link and synchronise the marketplace, transportation systems, distribution network, as well as the manufacturing processes together effectively to ensure that services meet customer satisfaction. In a nutshell, this programme presents a broad view of logistics acquired through a combination of examinations, projects, coursework, industrial attachments and a dissertation in the final year.

Students learn the relevant academic and vocational logistics management principles, skills and knowledge through innovative teaching and learning methodologies. With this, students are not only able to perform effectively and efficiently within a variety of contemporary logistics environments, but are also properly equipped to face the numerous dynamic challenges in local and global industries.

Assessments

The assessment includes a combination of examinations, projects and assignments. Students will acquire up-to-date vocational skills that are relevant and competitive. This reflects the complex and challenging nature of the accounting, finance and business realms.
Qualification
Academic Requirements
STPM
Minimum 1 principal (C)
A-levels
Minimum 1 principal (E)
SPM
Pass SPM with minimum 3 credits (C)
O-level
Minimum 3 credits (C)
UEC
Pass UEC with minimum 3 credits (B)
Certificate, SKM, SKK (MQF Level 3)
Pass Level 3 in related course and pass SPM with at least 1 credit
Other qualifications deemed equivalent to STPM/A-Level by Malaysian Qualifications Agency
Minimum overall average of 50%
Other qualifications deemed equivalent to SPM/O-Level by Malaysian Qualifications Agency
Minimum overall average of 50%
Note / Legend:
Discretion is given to the Head of Department to deal with applicants who have results borderline to the Academic Requirements.
SPM Credit – 'A+' to 'C'
O-Level – 'A' to 'C'
UEC Credit – 'A1' to 'B6'
STPM principal – 'A' to 'C'
'A' Levels principal – 'A' to 'E'
English Language Requirements
IELTS minimum Band 5.0
TOEFL (Internet-based) minimum 42
Cambridge English Qualification and Test minimum score of 154
Pearson Test of English minimum score 47
MUET minimum Band 3
Applicants who have studied at least one year in a programme at an Institution of Higher Learning with minimum overall CGPA of 2.00 / average percentage of 50% where English is the medium of instruction. Applicants must produce a verification letter from the Institute of Higher Learning confirming the medium used in the delivery of the programme was in English.
Given the robust nature of the Malaysian economy, our graduates are able to find abundant employment opportunities in various fields, such as the following:
Manufacturing:
Purchasing, materials management and production.
Retailing:
Customer service centres and supplier support.
Logistics Service:
Warehousing and supply chain management. Well-known companies in these fields include Kontena Nasional, PKT Logistics and MISC Bhd.
English Courses
Basic English
English Foundation
Year 1
Business Ethics
Fundamental of Management
Introduction to Logistics Studies
Entrepreneurship (Diploma)
Introduction to Statistics
Principles of Accounting
Microeconomics
Inventory Management
Introduction to Information Technology (Diploma)
Macroeconomics
Business Law – Malaysian Perspective (MPU-U3)
Extracurricular Learning Experience 1 (MPU-U4)
Co-Operative Placement 1
Year 2
Transportation System Management
Supply Chain Management
Warehouse Management
Logistics Organisation
Basics And Practices of Marketing
Introduction to Internet Technologies (Diploma)
Global Commercial Shipping
Organisational Behaviour (Diploma)
Financial Accounting (Diploma)
Logistics Business Strategy & Planning
Issues in Logistics Industry
Business Communication for (Diploma) (MPU-U2)
Extracurricular Learning Experience 2 (MPU-U4)
Co-Operative Placement 2
General Courses (MPU) are compulsory for all students.
U1
– For Malaysian students:
Malaysian Studies
– For foreign students:
Communication in Bahasa Melayu 2
---
All information is correct at the time of upload and UCSI University reserves the right to make amendments without prior notice.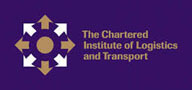 The Chartered Institute of Logistics and Transport
Full exemption for the professional qualifying examination
Local Students
Approximate Total Fees:
RM 44,690
International Students
Approximate Total Fees:
RM 56,640