| | |
| --- | --- |
| Approval Code | R/345/7/0261; 11/2022 |
| Accreditation Code | MQA/FA1961 |
| Classification | MSc |
| Subject Area | Technopreneurship |
| Course Mode | Full-time / Part-time |
| Course Duration | 1 year (3 semesters) for full-time (minimum) / 3 years (9 semesters) for part-time (maximum) |
| Course Location | Kuala Lumpur |
| Intakes | January, May and September |
Background

As the first technopreneur programme offered by a private Institute of Higher Learning (IHL) in Malaysia, UCSI University's Master of Science in Technopreneurship has been designed with the specific aim to develop promising technology-based entrepreneurs and leaders, who are functionally equipped with the fundamental skills, competencies and perseverance to build internationally-recognised businesses and brands.

Entrepreneurial activities have long been recognised as a major contributor to the economy and in recent times, demand for more homegrown technopreneurs has been constantly and adamantly highlighted by both academicians and industry players alike. Recognising this need, UCSI University developed the programme by synthesising the academic arena and industry best practices to promote sustainable personal and organisational growth through lifelong learning.

This is made possible by our specially-designed learning experience that emphasises pragmatic approach to complement our theoretical classes. By advocating the Praxis model, we are firm in our belief that it enables learners to go beyond the classroom and to expand their horizons by instilling creativity and innovation in their thinking process. Our Praxis centres will act as an incubator to guide and nurture aspiring technopreneurs, and provide a medium for them to establish their business and academic connections, which is undoubtedly vital especially in the early years of a start-up.


Programme Tagline

Technology innovation ↔ Entrepreneurial viable idea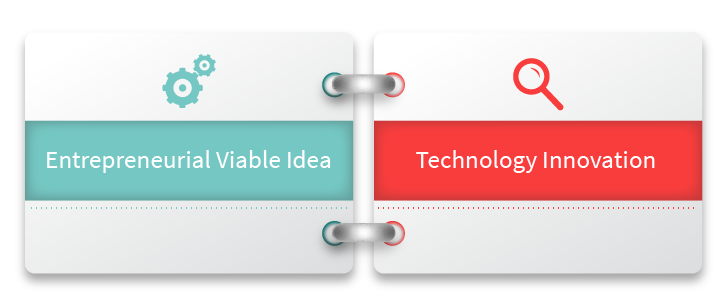 Programme Positioning
The first private IHL offering this programme

The Praxis concept is applied to this programme

Value Proposition
Great demand of Technopreneurship in Malaysia and worldwide (MDeC announced the needs of technopreneurs in Malaysia – added value to the programme) [VALUE UP]

Praxis Centres become the incubator to nurture technopreneurs [COST down]

Key Message
To nurture creative and innovative technopreneurs that contribute to the nation and worldwide

The Praxis concept is applied to this programme

Key Attributes
Graduate attributes of this programme are job creators or market inventors or technological employers

Become a role model and provide opportunities for others and reduce job unemployment rate in Malaysia

Programme Overview

As the first technopreneur programme being offered by a private Institute of Higher Learning (IHL) in Malaysia, UCSI University's Master of Science in Technopreneurship programme is designed with the specific aim to develop promising technology-based entrepreneurs and leaders, who are functionally equipped with the skills, competency and perseverance to build internationally recognised businesses and brands.

Entrepreneurial activities have long been recognised as a major contributor to the economy and in recent times, the demand for more locally developed technopreneurs has been constantly and adamantly highlighted by both academicians and industry-players alike. Recognising this, the programme was developed by synthesising academic arena and industry best practices with a main goal of promoting sustainable personal and organisational growth through lifelong learning.

This is made possible by our specially-designed learning experience that emphasises on pragmatic approach to complement our theoretical classes. By advocating the Praxis model, we are firm in our belief that it enables students to go beyond our classroom and expand their horizon by instilling creativity and innovation in their thinking process. Our Praxis Centre will act as an incubator to guide and nurture aspiring technopreneurs, and provide a medium for them to establish their business and academic connections which is undoubtedly vital especially in the early years of every startup.


Programme Details

UCSI University's MSc. in Technopreneurship is a full-time one-year programme with a trimester offering. Each semester lasts 14 weeks.

Weekday evenings and weekend; classes are scheduled on weekday evenings from 6:30pm – 10:00pm and on Saturdays from 9:00am – 5:30pm.


Assessments

MSc. in Technopreneurship is designed with a learning experience beyond the classroom. This programme combines institutionalised learning with practical experience during the networking sessions with industry players. It provides students with significant, fascinating and stimulating experiences through a variety of innovative teaching and learning techniques. The dynamic learning process involves various methods: inviting prominent guest speakers and adjunct professors, industry visit, live consulting, case studies, networking sessions and involving real-life applications and entrepreneurial experiences.

We consider assessment as an integral part of the learning process and as such we assess students continuously throughout the programme. Assessment may take the form of group work, individual assignments, research, seminars or formal examinations. In addition, a project or case study is a requirement in order to complete the programme.
Academic Qualifications
Other Requirements
A bachelor's degree with minimum CGPA of 2.50 or equivalent.
A recognised bachelor's degree with CGPA below 2.50 or equivalent.
Minimum of 5 years working experience in relevant field.
English Language Requirements
Minimum English language competency requirements are as follows: IELTS 6.0 or equivalent TOEFL PBT (497) or TOEFL IBT (60) or PTE (Pearson Test of English) (59) or MUET (Malaysian University English Test) (Band 4) or Cambridge English Qualifications and Tests (169)
Note / Legend:
Discretion is given to the Head of School to deal with applicants who have results borderline to the Academic Requirements.
Graduates of this programme will be equipped with knowledge to start their own business or take up jobs and build careers in the following areas:
Technology Evangelist

Technology Evaluator

Project Manager

Business Development Director

E-Commerce Consultant
Year 1 - Semester 1
Research Design and Analysis

Technopreneurship I

From Science to Business – Concept in IT

New Venture Creation

Developing New High Technology Product and Market Development
Year 1 - Semester 2
Technopreneurship II

Venture Captial Financing

Web-Enabling Technology & Innovative Business Model

Business Accounting for Decision Making

Financial Management & Policy in Technopreneurship
Year 1 - Semester 3
New Venture & Entrepreneurship Marketing

Entrepreneurship Case Study Project

Entrepreneurship & Business Planning
---
All information is correct at the time of upload and UCSI University reserves the right to make amendments without prior notice.