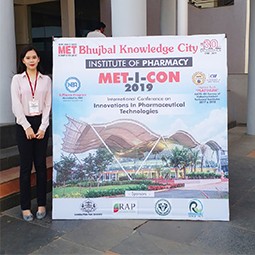 BEST POSTER AWARD AT METICON
Theresa Lee Wei Ting
|
Bachelor of Pharmacy (Hons)
Chosen for the 'Best Poster Presenter' award at the MET-I-CON 2019 International Conference on Innovation in Pharmaceutical Technologies which was held on 15th and 16th February 2019 in Nashik, Maharashtra, India. The research work was titled 'In vitro superoxide dismutase (SOD) evaluation of leaves and stems of Artabotrys suaveolens' through the poster. The topic was chosen because of possible detrimental effects contributed by dietary supplements of non-enzymatic antioxidant. The research conference was organized by the Institute of Pharmacy of the MET Bhujbal Knowledge City, which served as a platform for researchers, academicians, investigators, industrialists, clinical practitioners and young promising pharmacists to share their research outcomes and thoughts on the advancement of science and technology in regards to the future of the pharmaceutical industry.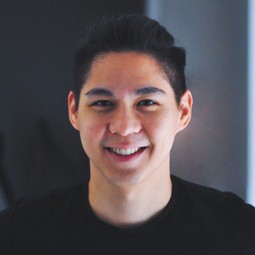 A GLOBAL JOURNEY IN ARCHITECTURE
Engeland Apostol
|
Alumnus, B.Sc. (Hons) Architecture Technology
Currently working at Weston Williamson & Partners, UK
Graduated MArchD with Distinction, Oxford Brookes University.
Architectural Designer with over 4 years professional experience in international residential and hospitality projects across South East Asia, India, China and USA.
Played key role in award winning projects including National Design Centre in Singapore
Winning track record in design competitions across Europe
OUR VERY OWN IT WHIZKID IN JAPAN
ADAM PAHLEVI BAIHAQI
|
Alumnus, BSc (Hons)
Currently a software engineer at Voyagin - the travel and tours division of Rakuten Inc, one of the world's largest e-commerce companies.
Previously a Ruby on Rails software engineer with a leading IT firm in Indonesia.
An Oracle-certified associate.
Published 8 books on IT; 6 while he was still studying.
Youngest VB6 programmer, Indonesian Museum of Records.
Graduated with first-class honours.
An international student from Indonesia