Accommodation
The Accommodation unit of Alumni & Support Services Department is under the care of Student Affairs & Alumni. As management, part of our role is to observe cleanliness and maintenance of the hostel, to establish security and safety in the residential halls, to ensure that integration between the residents is maintained, and that the rules and regulations of the hostel are adhered, to ensure students would enjoy their learning and living at UCSI University.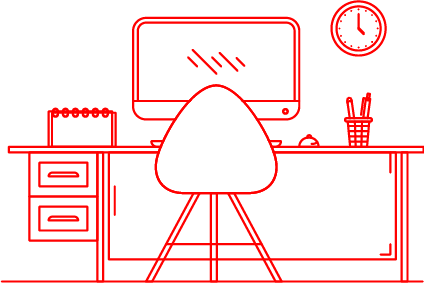 Objectives
We are committed to provide students:
a safe and secure, comfortable and clean living environment
the assurance that our residents have opportunities for personal development and growth
our understanding and a quick response to the needs of our resident-students collectively and individually
the independence of a self-catering accommodation or the more traditional feel of a catered residence
Services
It includes ensuring students enjoy the experience of living in an impressive quality environment. UCSI University offers students a healthy residence with services that support their learning and development process.
Students can opt to either reside in UCSI University's on-campus residential halls or at the off-campus condominium-styled accommodations. We also provide temporary accommodations for our students and guests who are coming for a short stay.
Accommodation Choices
There are two options for UCSI University accommodations:
On-campus Accommodation - (Residential Halls) and Off-campus Accommodation - (Angkasa Condo)
---
On-campus Accommodation
Our Residential Halls provide twin-sharing rooms at Block D, E, L1 & L2; three-bedded sharing room is available at Block L1; and single rooms are available at Block E & L2. The Hall is segregated into male and female quarters and is equipped with a common visiting area for family and friends.
The University offers a comprehensive on-campus accommodation service for students wishing to live on-campus.
The Residential Halls provide the following services:
---
Room furnishings include:
---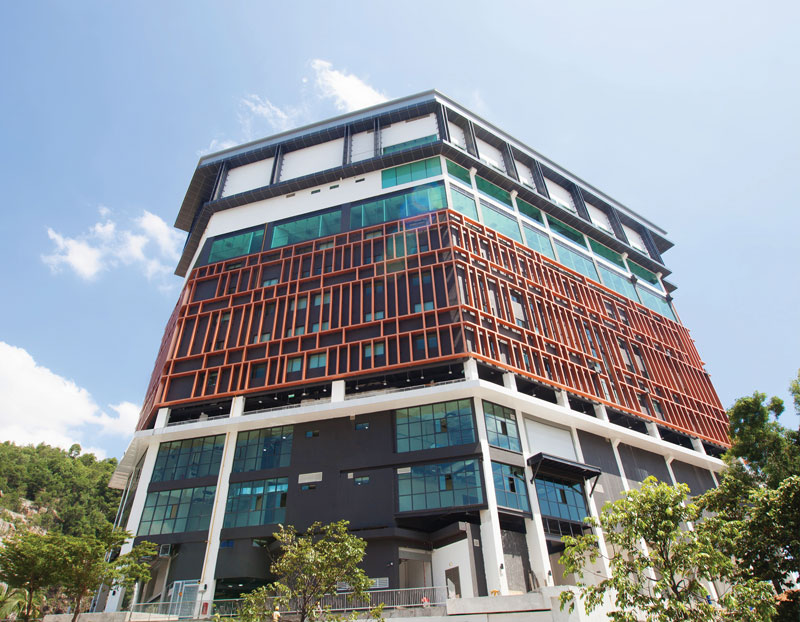 UCSI University
Block E
---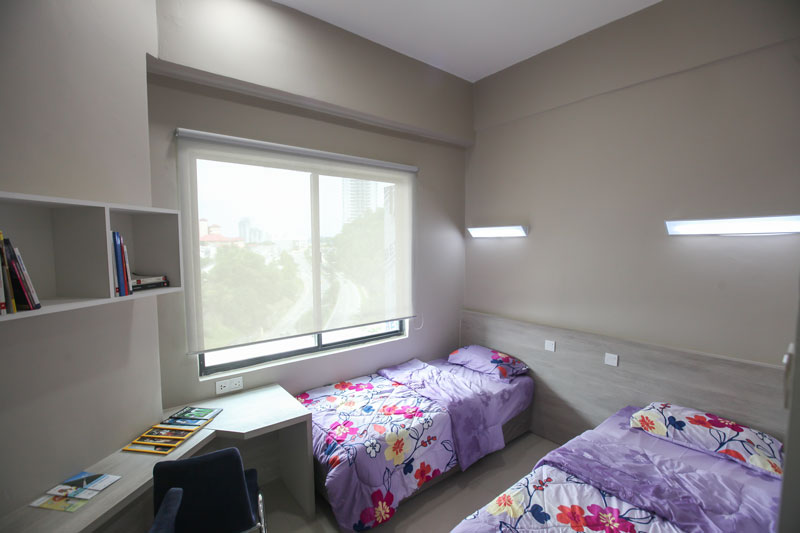 UCSI University
Block D and Block E
---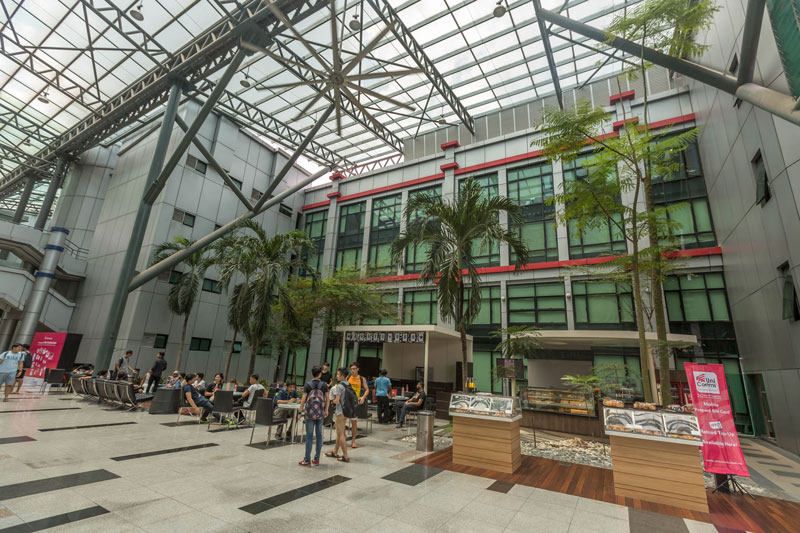 UCSI College
Block L1 and Block L2
---
Off-campus Accommodation
Angkasa Condominium is a popular and convenient off-campus accommodations for UCSI University students. It offers both sharing and single room with the choice of with or without air-condition. There is a 24-hour security service to ensure the safety of students and to safeguard the premises.
Room furnishings include:
---
Unit furnishings include: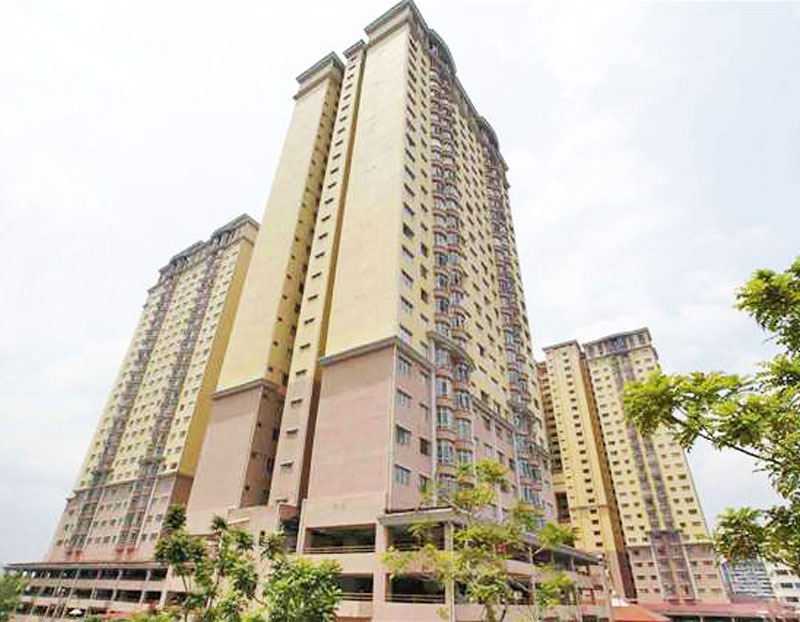 Angkasa Condominium
Taman Connaught
---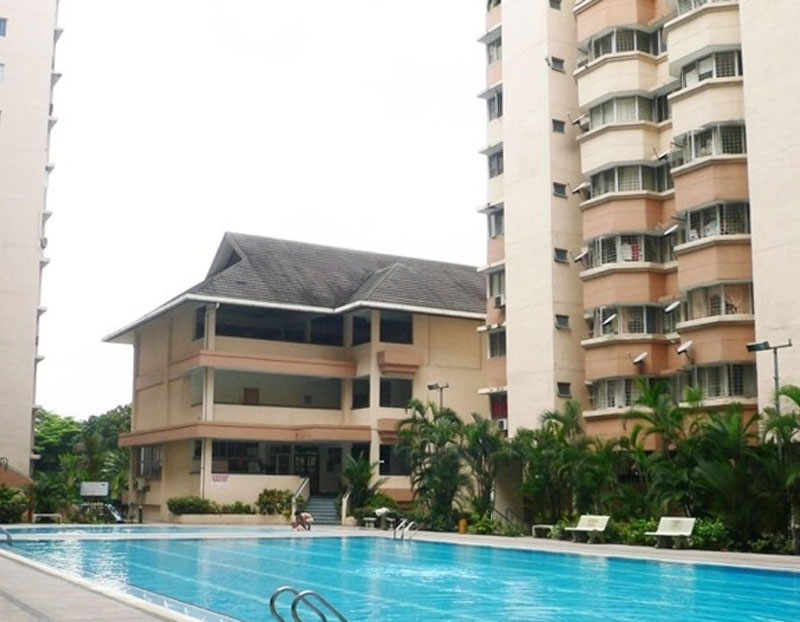 Angkasa Condominium
Taman Connaught
For more information concerning our accommodation facilities, please direct your enquiries to the Residential Hall at [email protected] or you may contact us at:
---
ACCOMMODATION
SERVICES UNIT KL CAMPUS:
Student Affairs & Alumni Division
9th Floor, Block G, UCSI University Kuala Lumpur Campus
No. 1, Jalan Menara Gading,
56000 Cheras, Kuala Lumpur,
Malaysia
T +603–9101 8880 Ext 3150/3006
---
RESIDENTIAL HALL
UCSI UNIVERSITY KL CAMPUS:
Block D, UCSI University
T +603–9101 8880 Ext 3451
Block E, UCSI University
T +603–9101 8880 Ext 2000
---
RESIDENTIAL HALL
UCSI COLLEGE KL CAMPUS:
Block L, UCSI College
Jalan Choo Lip Kung,
Taman Taynton View, 56000 Cheras, Kuala Lumpur,
Malaysia
T +603–9101 8880 Ext 5052
---
UCSI PETERSON PROPERTIES
(Off Campus Accommodation):
24-2, Jalan Menara Gading 1,
Taman Connaught, Cheras,
56000 Kuala Lumpur,
Malaysia
T +603–9102 2228 E [email protected]