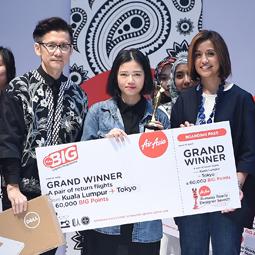 She Headlined KL Fashion Week.
Lee Bao En
|
BA (Hons) Fashion Design with Marketing
Grand Prize Winner, AirAsia Runway Ready Designer Search.
Unveiled 10 creations to critical acclaim at KL Fashion Week 2016.
Selected for an internship with renowned design Jovian Mendagie.
Bao En is a proud alumna of SMK Mantin.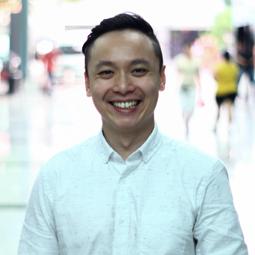 Onn San
Award-winning composers
|
i. First Malaysian to graduate with a Masters Degree in Musical Theatre Writing at the New York University, Tisch School of The Arts
ii. Nominated for "Best Original Film Score" at the 56th Golden Horse Award in 2019
iii. Chosen composer for the official ceremonies of the 9th ASEAN Paralympic Games in 2017
iv. Composer for Ola Bola and won the "Best Original Film Score" award at the 28th Malaysian Film Festival in 2016
v. Nominated five times for the Kakiseni's Boh Cameronian Arts Awards and won three including "Best Original Music", "Best Musical Director", and "Audience Choice Award".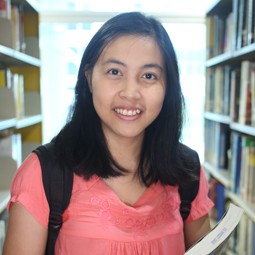 A Legacy of Excellence
Shin Nay Lin
|
Alumna, BSc (Hons) Mobile Computing and Networking, First Class Honours
Currently an Engineer at LM Ericsson Ltd, Ireland
Made the Dean's Honours List six times
President, Information Technology Student Association (2015-2016)
Vice President, UCSI Scholars' Circle (2015-2016)
Pursued MSc Computing Science at University College Cork under the George Boole Scholarship 2016-2017
Aung San Thuriya Hla Thaung High School, Myanmar
Jeremy Yeo Jia Cai
Alumnus, Bachelor of Classical Music (Hons) – Class of 2018
|
i. Featured solo pianist of the Yellow River Piano Concerto with Malaysian Century Chinese Orchestra in 2017
ii. Won the Best Performance Award in the Winner's Concert held at Carnegie Hall, New York in 2014
iii. Performed with Malaysian Philharmonic in the Saint-Seans' The Carnival of the Animals as one of the featured pianists for the "Carnival" in 2014
iv. Youngest Malaysian to clinch first place in the prestigious American Protégé International Competition of Romantic Music 2013
v. Second place at the 13th Hong Kong (Asia Pacific) Piano Competition in 2012
vi. Winner of the Roland Piano Festival in 2010
vii. Awarded with two Gold prizes at the Asia International Summer Piano Festival in South Korea 2007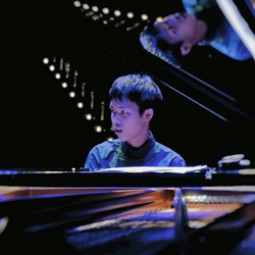 Alton Wong Xian Rong
Alumnus, Bachelor of Contemporary Music (Hons) – Class of 2021
|
i. Valedictorian recipient at 34th UCSI University Convocation
ii. Curator of Rescore with Encore, a workshop series on rearrangement for music educators around the Asia Pacific region teaching reharmonization and improvisation techniques using the Encore music syllabus
iii. Curator of Jazz from Scratch program teaching intermediate-to-advanced level jazz theory concepts to music students and educators with minimal understanding of jazz.
iv. US Department of State Scholarship Recipient under the Global Undergraduate Exchange Program to University of Wisconsin-Green Bay
v. Invited participant of the Commonwealth Youth Dialogue Conference in 2019
vi. Led the only Malaysian jazz band to battle at the Grand Final of the Singapore International Jazz Battle and Forum in 2018
vii. Winner of the 3rd Malaysian Jazz Piano Competition in 2017
Congratulations on winning the Merit Prize in IHL-MSC Malaysia Startup Challenge 2014/2015
Yong Kok Seong, Loh Peng An, & Lo Shai Man
|
Congratulations to Yong Kok Seong, Loh Peng An, & Lo Shai Man from the Faculty of Business & Information Science (FoBIS) on winning the Merit Prize in IHL-MSC Malaysia Startup Challenge 2014/2015
May your efforts and achievements continue to serve as an inspiration to us all.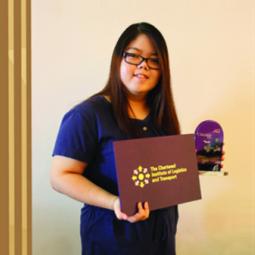 Best Student Award by Chartered Institute of Logistics and Transport (CILT) 2015
Yeah Nyoke Kim
|
Bachelor (Hons) Logistics Management
UCSI congratulates Yeah Nyoke Kim from Bachelor (Hons) Logistics Management on winning the Best Student Award at the Chartered Institute of Logistics and Transport 2015 Convocation.
May your achievements continue to grow and serve as a motivation to us all.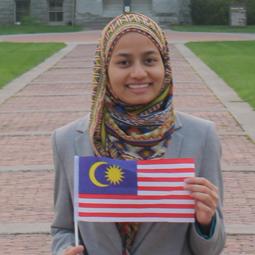 She represented Malaysia in the USA
Fatin Areena Binti Azlan
|
BBA (Hons) Oil and Gas Management
Currently pursuing Masters of Public Affairs in Environmental Policy at Indiana University under Fulbright scholarship.
Previously a customer operations specialist at Shell Malaysia.
Represented Malaysia at the Young Southeast Asian Leaders Initiative (YSEALI) in the United States.
Graduated with first-class honours
Fatin is a pround alumna of Sekolah Tun Fatimah, Johor Bahru