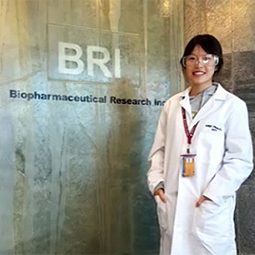 YEAW LEE JOINED THE VANCOUVER SUMMER PROGRAMME. SHE GAINED A NEW PERSPECTIVE ON LIFE AND LEARNING.
ANG YEAW LEE
|
Bachelor of Pharmacy (Hons)
Enrolled in two courses in the University of British Columbia from 15 July to 25 August 2017: Discovery of New Medicines and Personalising Medicines with Genomics and Biotechnology.
Evaluated through four exams, two presentations and participation during lectures.
It was an enriching experience for her both culturally and academically.
Pictured at the Biopharmaceutical Research Inc., Vancouver BC, Canada.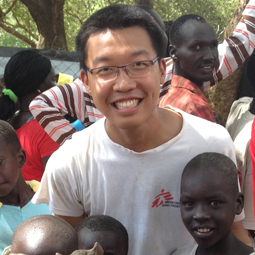 HOW FAR CAN PHARMACY TAKE YOU? HOW ABOUT: AROUND THE WORLD
ALVIN TEO KUO JING
|
Alumnus, Bachelor of Pharmacy (Hons)
Currently pursuing his PhD in Public Health at the National University of Singapore. Completed his Master of Public Health at NUS in 2016.
Member of Medecins Sans Frontieres (Doctors Without Borders).
Served on MSF missions in Doro Refugee Camp (South Sudan), Jebel al Akkrad (Syria), Donetsk (Ukraine), Islamabad (Pakistan) and many of the world's most challenging war zones and pandemic-hit regions.
A Kuok Foundation scholar during his time at UCSI.
Pictured after a successful MSF mission in South Sudan where he delivered pharmaceutical supplies to oppressed and displaced communities.
An alumna of High School Batu Pahat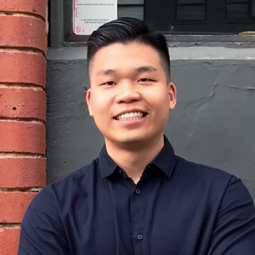 MAKING HIS MARK ON THE MELBOURNE SKYLINE
JONATHAN LEONG CHENG CHIEN
|
Alumnus, BSc (Hons) Architecture Technology
Currently working as a design architect in Australia with CHT Architects – a leading architecture firm in Melbourne.
Top 15 in the Australian Institute of Architect's Pratice Prize for Graduating Students, 2015
Obtained his Master of Architecture with distinction from RMIT University.
First-prize winner (Exhibition and Installation), Malaysian Institute of Architects (PAM) Architecture Student Workshop, 2013
One of UCSI's many successful architecture graduates.
An alumnus of SMJK(C) Yu Hua, Kajang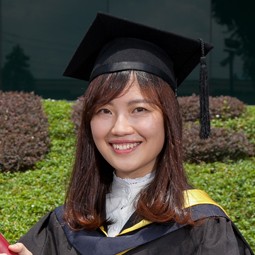 BALANCING ACCOUNTS IN THE LION CITY
LEE PEI YING
|
Alumna, BA (Hons) Accounting
Currently an audit associate at Deloitte Singapore – one of the world's Big Four accounting firms.
Previously an audit associate at KPMG Malaysia – another Big Four firm.
Best Paper Award winner, 10th Asia-Pacific Business and Humanities Conference 2016
UCSI University Trust scholarship recipient.
Graduated with first-class honours.
An alumna of SMK Canossian Convent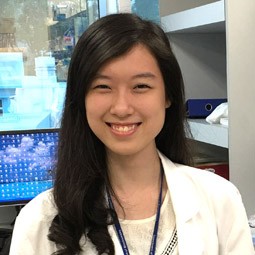 MEET HONG KONG's NEXT BIOSCIENCE ROCKSTAR
KONG MEI LI
|
Alumna, BSc (Hons) Biotechnology
Graduated with a PhD (full scholarship) from the University of Hong Kong's Li Ka Shing Faculty of Medicine
A promising biomedical research graduate from the University of Hong Kong who has worked on an emerging research field for her PhD studies, where she won multiple awards for her research presentations (such as 3MT HKU).
Won 'Best Oral Presenter' award at the 23rd Intervarsity Biochemistry Seminar in 2012
Two-time UCSI Presidential Award winner
RamRais and Partner's Top Applied Sciences Student 2010
Six-time UCSI Dean's List awardee
Graduated with first-class honours
An alumna of SMK Bandar Utama Damansara (4)