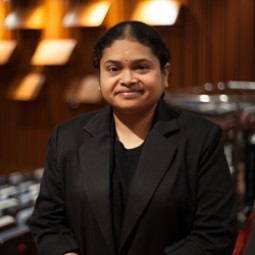 NATIONAL OUTSTANDING YOUNG INNOVATOR AWARD (FUZZY MATHEMATICS, ARTIFICIAL INTELLIGENCE AND MACHINE LEARNING)
Associate Professor Ts Dr Ganeshsree Selvachandran
Congratulations Associate Professor Ts Dr Ganeshsree Selvachandran for being awarded National Outstanding Young Innovator Award (Fuzzy Mathematics, Artificial Intelligence and Machine Learning) by Koperasi Pendidikan Swasta Malaysia Berhad (Private Education Cooperative of Malaysia) in conjunction with Private Education Excellence Awards 2021.
---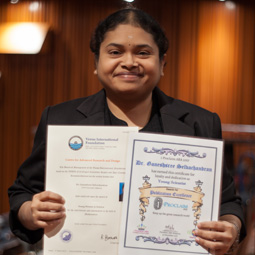 2018 VENUS INTERNATIONAL WOMEN'S AWARD AND AWARD FOR PUBLICATION EXCELLENCE
Associate Professor Dr Ganeshsree Selvachandran
UCSI congratulates Associate Professor Dr Ganeshsree Selvachandran on being a recipient of the 2018 Venus International Women's Award by the Centre For Advanced Research and Design of the Venus International Foundation, Chennai, India. Her second accolade, the i-Proclaim Ara 2017 Award for Publication Excellence, was granted by the Asian Business Consortium (ABC) which acknowledged Dr Ganeshsree for her Loyalty and Dedication as a Young Scientist.
---