UCSI stands tall amongst the world's best in music and performing arts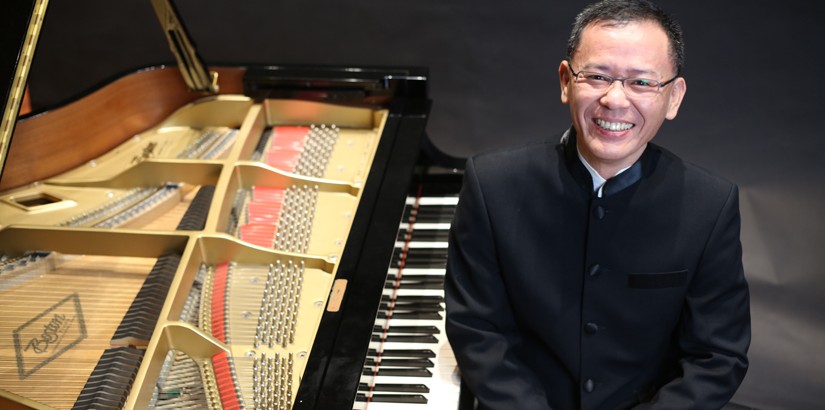 Professor P'ng takes heart in UCSI's and iMus' strong ranking and looks forward to build further on this milestone.
The new milestone further cements UCSI's standing as one of Asia's finest music schools.
UCSI University's global reputation in music is evinced by the newly-released QS World University Rankings by Subject 2018 that ranked UCSI comfortably within the 51-100 bracket in the field of Performing Arts.
Statistics provided by QS saw UCSI's Institute of Music (IMus) performing commendably in the areas of academic reputation and employer reputation – key criteria that contributed to a high overall score that saw it finishing in the top 100 out of 1,182 institutions that were evaluated.
The ranking further cements IMus' reputation as Malaysia's foremost music school and one of the best in the region. Only three institutions are ranked ahead of UCSI in Asia - the National University of Singapore, the Indonesia Institute of the Arts Yogyakarta and the University of Tokyo.
Taking stock of the ranking, UCSI Institute of Music director Professor Dr P'ng Tean Hwa said that the result served as a fitting reward for decades of hard work at UCSI and IMus.
"Finishing well within the top 100 out of so many universities and music schools worldwide is most gratifying," he said. "It wasn't always smooth sailing for us and we had to prove a point in the early days that music could indeed lead to promising careers.
"We always work hand-in-hand with our students so this milestone belongs to our alumni and our students, just as much as it does to our teaching staff. All of us played a part in making UCSI and IMus what it is today and we are greater than the sum of our parts.
"We will continue working hard to build on this milestone. We endeavour to be a preferred choice, not only for Malaysians, but for students from around the world and I'm happy that our ever-improving global standing reflects our ambitions."
IMus is widely regarded as Malaysia's foremost music school in both classical and contemporary music. It has launched careers for prominent performers like Dr Joanne Yeoh, Dennis Lau and award-winning composer Onn San, among many others.
Casting a wider net, IMus has gone beyond excellence in teaching and learning. The Institute hosts its own regional piano competition and it has also branched out into conferences on music teaching pedagogy.
IMus' strong showing in the subject rankings is a microcosm of the upward trend at UCSI. The University enjoys the distinction of being Asia's fastest rising university after it made a meteoric 131-spot climb in the QS University Rankings: Asia 2018 exercise – placing in the top 1.8% of all universities in Asia.
Additionally, UCSI is only one of two private universities in Malaysia to feature in the recent QS world rankings by subject.