UCSI Student Activist Chipped in During Flood Relief
The flash flood which occurred in December 2022 caught many Malaysians by surprise and was later declared by the government as the worst flooding incident since the 2014-2015 Malaysia flood with Hulu Langat, a district located in the southeastern corner of Selangor and a stone's throw away from UCSI University campus becoming the worst affected.
The receding floodwater would later expose mud and debris while damaged infrastructure made relief efforts by government agencies inaccessible for residents.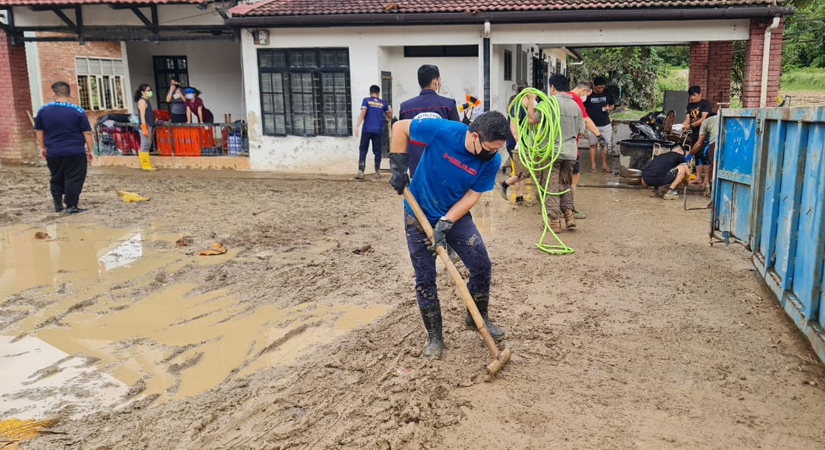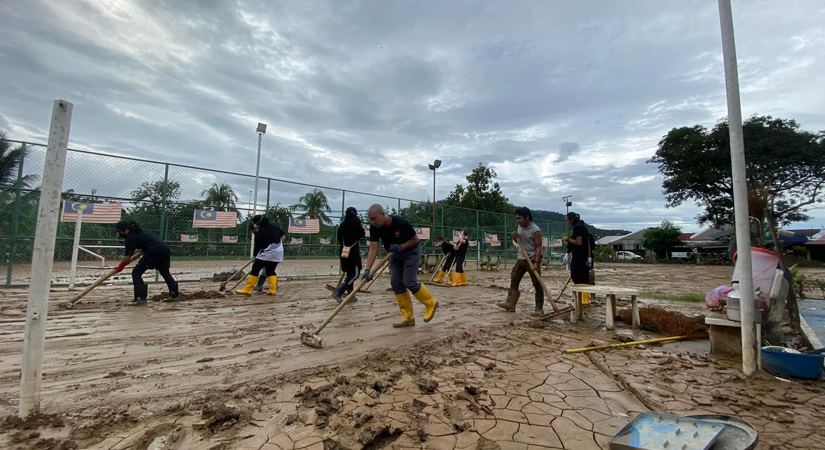 It was this disaster that enabled UCSI student Chin Wen Yen to put her knowledge and experience to good use. She is a Year 2 Second Semester Student in Civil Engineering under the Faculty of Engineering, Technology and Built Environment. She is also an activist who advocates for environmentalism and community development.
"I saw victims asking for Floor Wipers to clean floors and clear mud on social media," Chin Wen Yen said. "Looking at the news of floods happening around Malaysia was alarming."
Since she was staying close to the disaster area, she came to realise that commercially available plastic floor cleaners proved to be ineffective to remove hardened mud.
It was then she managed to come up with a bamboo-derived "mud-sweepers" design that offered a cost-effective and sustainable solution to the clean-up effort. These basic bamboo tools were obtained from renewable sources and possessed greater durability than plastic.
The basic bamboo tool was highly effective in the situation whereby fresh tap water became unavailable. The design came with two features, a wider bottom wiper to sweep larger areas and a shorter wiper which was better suited for removing hardened mud blocks and narrow drains.
"Bamboo has a great deal of potential and is more environmentally friendly," she said. "It is crucial to ensure that the source of the material is abundant so that the whole cycle is sustainable."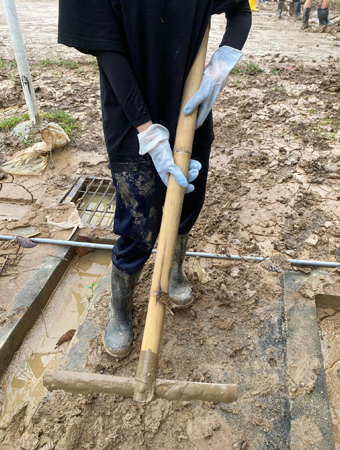 Together with 20 other students from Architectural, Engineering and Pharmacy courses, Chin Wen Yen and her team were able to manufacture 180 pieces of basic bamboo tools for the Hulu Langat clean-up effort.
The clean-up effort was made possible due to UCSI's Trust Scholarship and UCSI's MakeLab support by providing workshops and pieces of equipment to manufacture large quantities of basic bamboo tools within a short timeframe.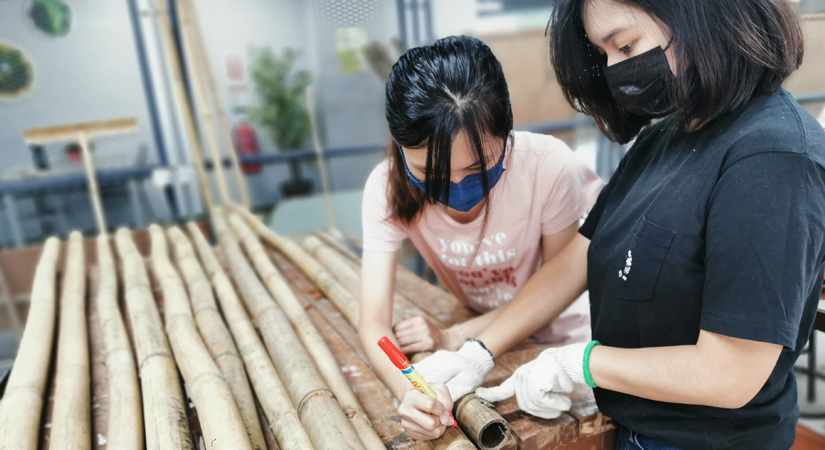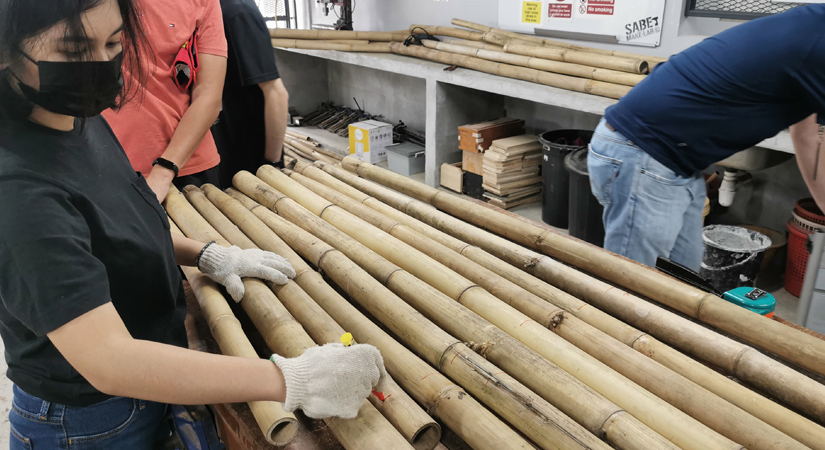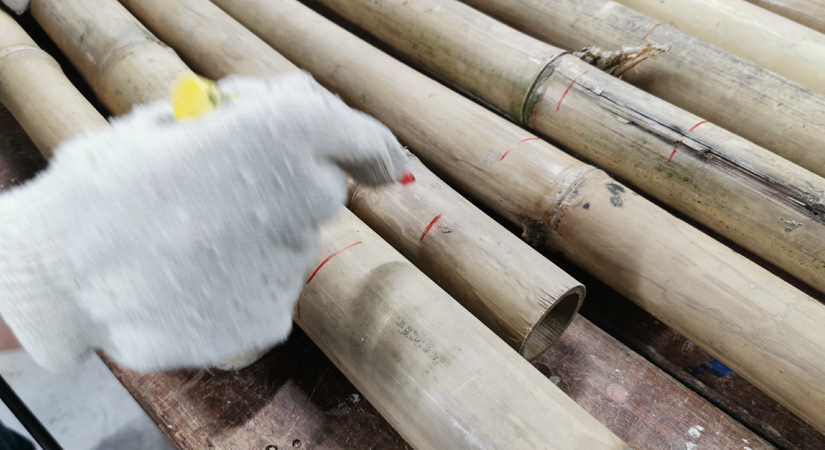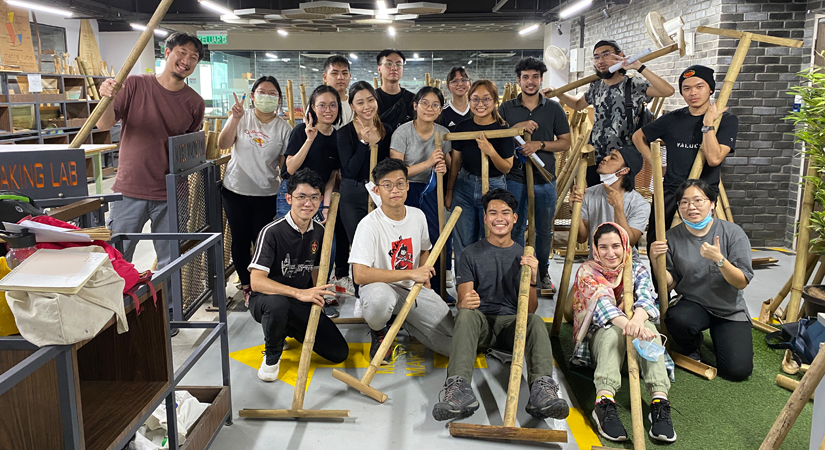 Chin Wen Yen was also able to rely on her previous experience as an activist to provide a greener yet durable alternative to help the clean-up effort for volunteers and residents affected by the flood.
"I realized it is important to prevent and contain the mud brought by floods that would cause blockage and are difficult to remove," she said. "It will cause blockages and cause additional flooding."
Her team was able to distribute the basic bamboo tools to volunteers and affected residents in Hulu Langat in addition to other bamboo sourced tools such as bamboo mud buckets and bamboo tongs for debris removal.
She would later join other volunteers during the clean-up effort.
"Houses were covered in mud, and it was difficult to move around as it was very slippery, she said while adding that submerged single-storey houses suffered the most damage with most belonging unsalvageable.
"We tried to save as many things as possible but sadly some had to be thrown away."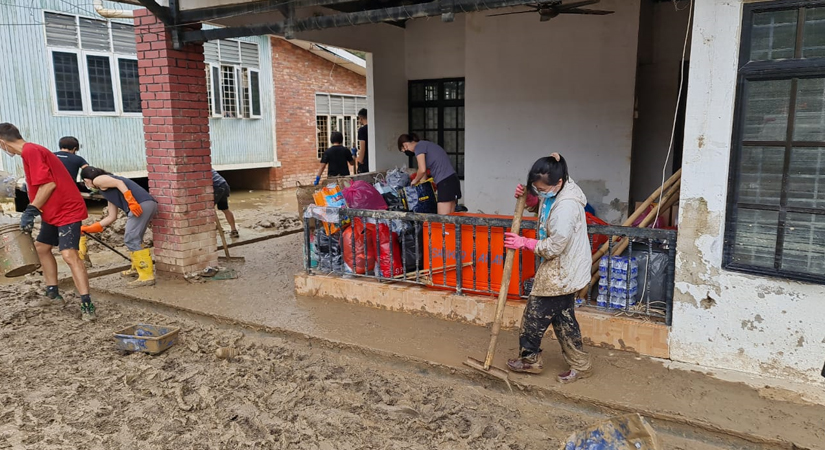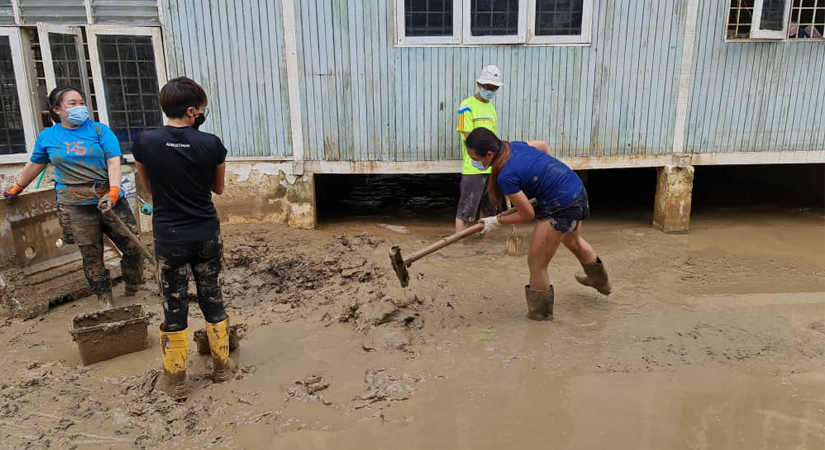 She was part of the volunteers who organised cleaning teams to clean the area. The relief effort was hard work but the effort and contribution helped to speed the area's recovery effort.
"After taking part in the clean-up effort, I feel glad to be able to help victims as there is so much of cleaning for them to do on their own."
She also emphasised that as a Malaysian and a student, every person should be ready to lend a hand to people in need. Furthermore, as an activist herself, she knows that each person's small contribution could lead to a rippling effect that leads to a greater impact.
"I will continue to raise awareness among students about our environment," she added.
She hopes to continue championing humanitarian causes such as Orang Asli Rights and Environmental protection after completing her studies. She also plans to gain more work experience before sitting for her Professional Engineers' Examination.
At the same time, she encourages other students to participate in activities that leave a positive outcome for the people and the environment.
About Chin Wen Yen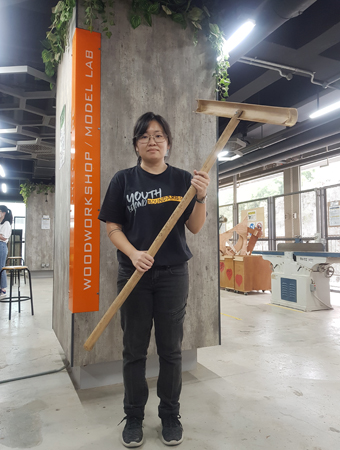 She has a passion for environmentalism, sustainable resources and social empowerment. She pursued Civil Engineering to raise awareness among students on environmental issues through campaigns such as campaigns to mitigate Climate Change's Impact on Malaysia and advocating sustainable construction while empowering the Orang Asli community.
She led the Green Up Project, which is one of the three environmental initiatives of Youth Beyond Boundaries which upholds three pillars: Upcyling, Urban Farming and Green Lifestyle.