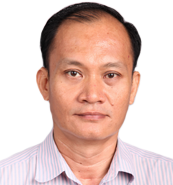 Assistant Professor Ir. Dr. Lee Jin Chai
PEng
Assistant Professor | Department of Civil Engineering
&nbsp[email protected]
Academic Qualifications
Doctor of Philosophy Civil Engineering
MSc Structural Engineering
BSc Construction Engineering
Dip Civil Engineering
Areas of Interest
Structural Engineering and Materials
Lightweight concrete
Health and Safety
Publications
Payam Shafigh, Lee Jin Chai, Hilmi Bin Mahmud, Mohammad A. Nomeli. (2018). A comparison study of the fresh and hardened properties of normal and lightweight concretes. Journal of Building Engineering. 15, 252-260.
Lee Jin Chai, Payam Shafigh, Hilmi Bin Mahmud. (2017). Production of high strength lightweight concrete using waste lightweight oil-palm-boiler-clinker and limestone powder. European Journal of Environmental and Civil Engineering. 1-20.
"Jin Chai Lee, Payam Shafigh, Hilmi Bin Mahmud, Muhammad Aslam. (2017). Effect of Substitution of Normal Weight Coarse Aggregate with Oil-Palm-Boiler Clinker on Properties of Concrete. Sains Malaysiana. 46(4), 645-653. "
Conferences
Jin Chai Lee, Payam Shafigh, Hilmi Bin Mahmud, See Kim Lee. (2016). Mechanical Properties of High Strength Semi-Lightweight Aggregate Concrete Containing High Volume Waste Materials. Proceedings of AIP Conference on International Conference On Advanced Science, Engineering And Technology (ICASET): Advanced Science, Technology and Engineering: Lighting the Way Towards Sustainable Future Penang, Malaysia 21st – 22nd Dec 2015.
Herry Hartono, Lee Jin Chai and B.C.T. Lee. (2016). Lightweight Concrete using Oil Palm Boiler Clinker (OPBC) – A Review. MATEC Web of Conference Vol: 47, 01012.
Yoong H. Chan, Brenda C.T. Lee, Jin C. Lee. (2014). Sustainability in the Construction Industry in Malaysia: The Challenges and Breakthroughs, World Academy of Science, Engineering and Technology, International Journal of Social, Education, Economics and Management Engineering Vol: 8, No: 4.