Big Brother is Watching You / Navigating through Media Censorship in Malaysia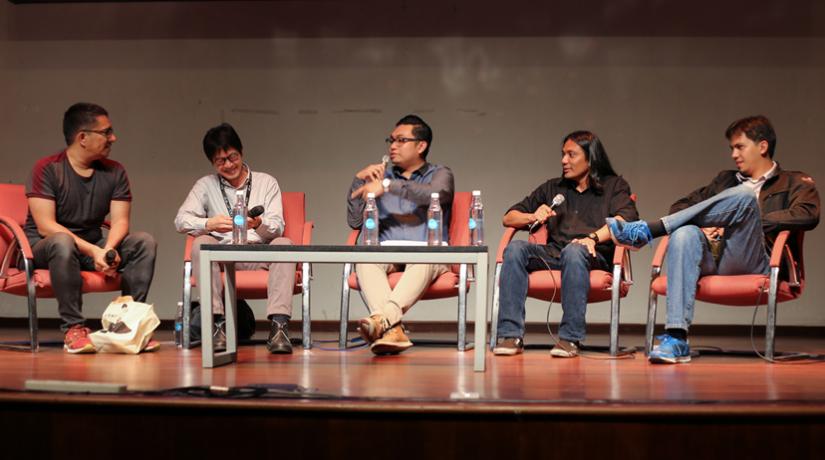 The panel members engrossed in debating the pros and cons of media censorship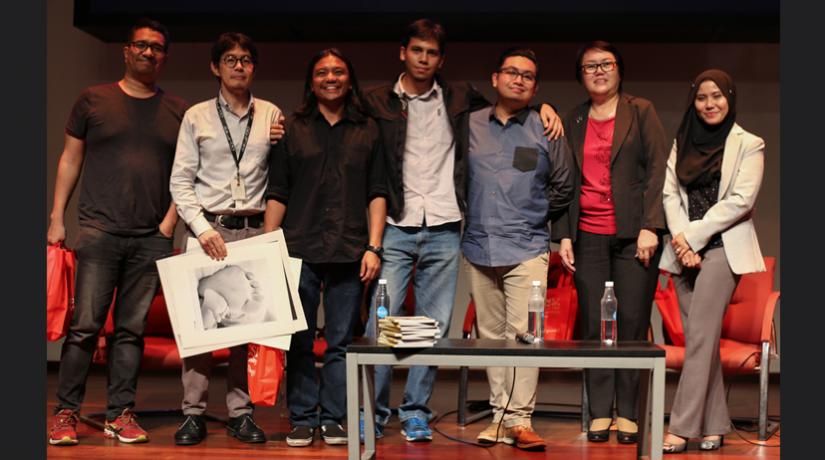 Panel members with Ms. Gloria Chan, head of UCSI's Mass Communication Department and Ms. Ghazila Ghazi, organizing chairman of the Media Censorship forum
Kuala Lumpur: The questions raised by George Orwell's cult dystopian tale, Nineteen Eighty Four, of a highly-controlled society in which government surveillance and thought control was the order of the day, remain relevant today as media censorship continues to be imposed in various ways and to various extents globally, including Malaysia.

Censorship is a prickly issue because freedom of expression as a basic human right, at times, collides with the obligations of the appointed 'gatekeepers' to insulate the public from potentially damaging ideas or information – question is determining whose voice should be heard. Nonetheless, four ingenious media professionals claim that despite numerous hurdles and difficulties, one can still tell their intended story to the world, just like they have.

Amir Muhammad, founder of FIXI and Matahari Books and Jovian Lee Lit Hong, creative group head at Leo Burnett Malaysia, discussed at length the state of censorship in Malaysia and shared their personal experiences with over 400 media and creative arts students at a forum talk show entitled Media Censorship: "Censored Creativity in Malaysia?" in UCSI University (UCSI) recently.

They were joined by Patrick Lee, a journalist with TheStarTV, Zan Azlee bin Zainal Abidin, founder of Fatbidin.com and Zurairi Abd Rahman, assistant news editor at Malay Mail Online, who moderated the forum.

During the three and a half hour forum, panel members shed light on the definition of media censorship in Session 1 and moved on to explain how media content is censored citing particular events in Session 2. Lastly, in Session 3, the panel looked at the importance of censorship and discussed the pros and cons.

Throughout the sessions, the panelists entertained questions from the audience. The panelists also shared their own experiences with regard to writing and expressing opinions and gave valuable advice on how to handle censorship and expressing opinions in a safe manner whether by writing, film or video.

One cannot help but be enraptured by the panel members' personal accounts of their work and struggles in finally being able to tell their stories. Malaysia is known for its strict censorship laws that are often used to clamp down on books, films, news and even comics 'claimed' to be a threat to national security or to safeguard society's morals and values.

Media professionals and outlets (both traditional and new) are bounded by numerous limitations and restrictions through media laws such as Communications and Multimedia Act (CMA) and Printing Presses and Publications Act 1984 (PPPA). In recent years, too many unfortunate events have marred Malaysia's media freedom reputation, earning it a bad reputation amongst international media watchdogs such as Reporters Without Borders.

The forum organised by UCSI's Mass Communication Department under the guidance of Ms. Ghazila Ghazi was broadcasted live on Facebook and received 3000 views, 91 shares and over 100 comments and likes. This is the first time a forum was broadcasted live for broader outreach including Malaysians overseas.

Ms. Gloria Chan, head of Mass Communication Department, in her opening speech highlighted the importance of industry exposure to media students, "Media students must well-equipped with not only a strong foundation in theoretical knowledge, but also hands-on and practical skills, as they prepare to enter the media industry, especially one that is being fundamentally changed by the Fourth Industrial Revolution."

Before the forum ended, Patrick Lee had some parting advice to those venturing into the media industry, be it in film, journalism or advertising, "There is always a way to tackle an issue; there's always a way to write about something." He advised the audience to make sure to research well and write about things they feel strongly about.