DEEPARAYA CELEBRATIONS AT UCSI UNIVERSITY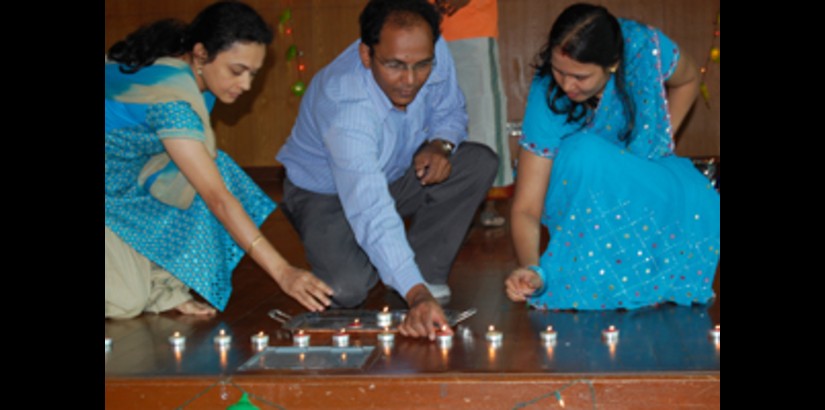 Hindu Staff members lighting candles during the climax of their sketch, which, recounted Lord Krishna's triumph over the demon Narakasura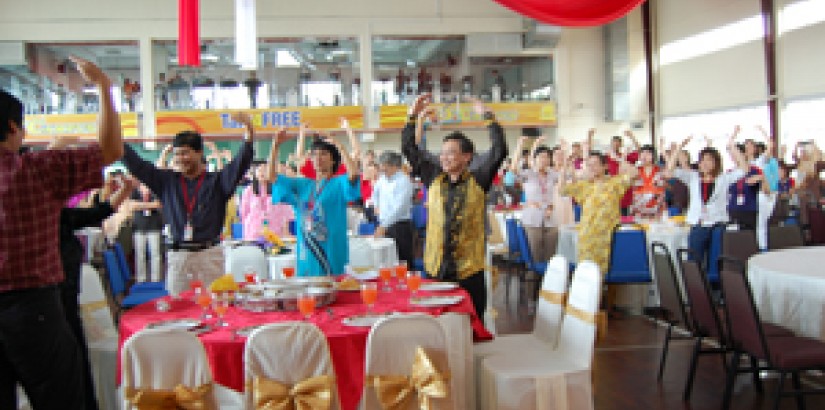 UCSI University staff members letting their hair down during a game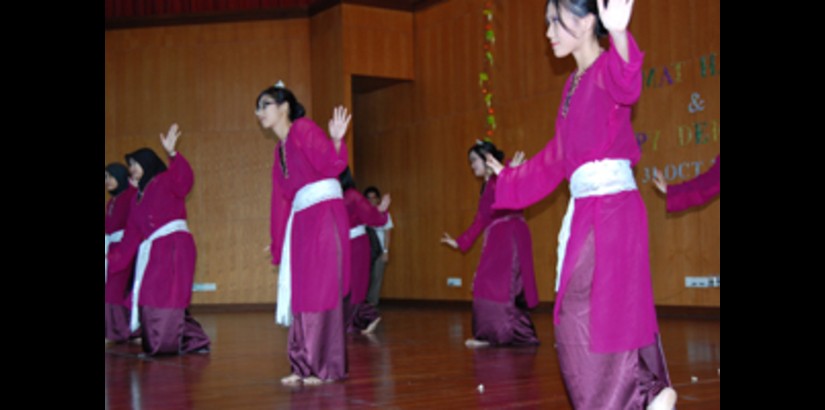 Students from the Malay Cultural Society performing a traditional Malay dance
Kuala Lumpur, 30 October 2008 - Malaysians are blessed in cultural diversity. It is a norm for family, friends and even strangers to visit each other during any festivity in Malaysia. Recognizing the vibrancy of such a melting pot, UCSI University recently combined two major festivals -- Deepavali and Hari Raya -- and celebrated them under the conflated theme of Deeparaya.

Staff members took a break from their hectic schedules to dine on Malay and Indian food. They were then treated to various performances by students and staff members. First to perform was F.H. Abdullah, Manager of Editorial Services from the Corporate Affairs Department. Lilts of Takbir Raya, Seruling Bamboo and Angela flowed from her recorder.
Professor Dr Norfadzillah bt. Hitam, Vice President of Corporate Affairs then sang Whitney Houston's One Moment in Time. She was accompanied on the keyboard by Mr. James Yeow, a lecturer from the School of Psychology. Students from the Malay Cultural Society then performed several traditional Malay dances.

The climax of the event however was an enlightening sketch on the origins of the Deepavali by Hindu staff members. They portrayed the triumph of light over darkness, through the slaying of the evil Narakasura by the Lord Krishna. The sketch then culminated in the lighting of candles to symbolise this victory.
Organised by UCSI University's Human Resource Department, the Deeparaya event not only celebrated two major holidays together, it served to strengthen bonds between staff members from different backgrounds.

The UCSI University staff community is derived from 15 nationalities, creating an internationalised university with many interacting cultures.