Designing solutions that matter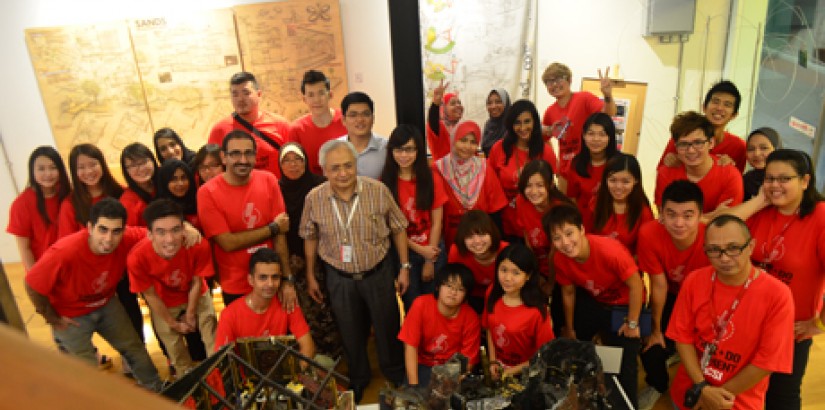 GROUP PORTRAIT: UCSI's Interior Architecture students posing for a group shot with UCSI vice-chancellor and president Prof Dato' Dr Khalid Yusoff (middle) at a gallery after the 17th MIID Interior Design Competition.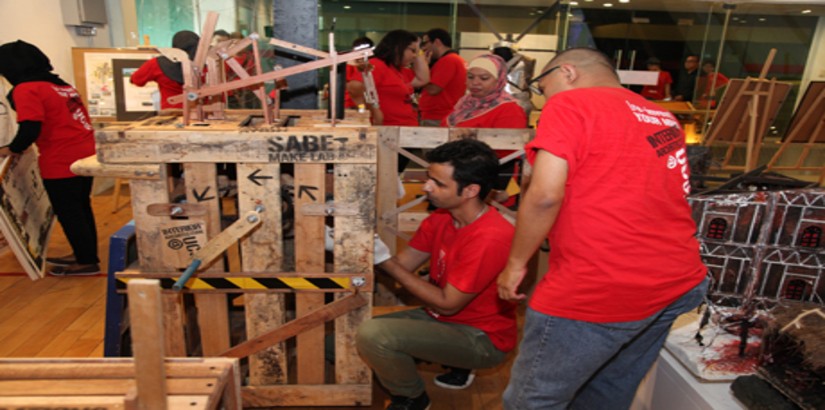 ASPIRING ARCHITECTS: UCSI's Interior Architecture student Morteza Bozorgi – who is part of the team who bagged first place in the Installation Design category – doing a quick check on the structure after the 17th MIID Interior Design Competition.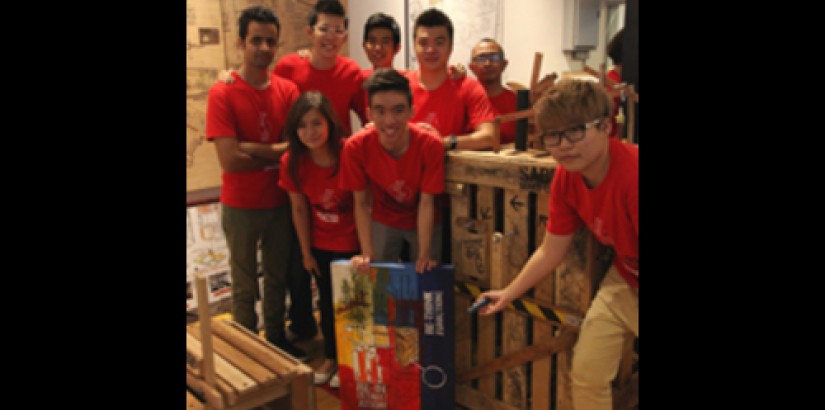 GROUP PORTRAIT: UCSI's Interior Architecture students Morteza Bozorgi (front row, most left) and Edward Gan (front row, third from left) posing with the rest of their team after winning the Installation Design category during the 17th MIID Interior Desig
The world of interior design is constantly evolving.

To meet the ever-changing needs of the people and to invent solutions that tackle global crises, the teaching of interior architecture needs to be pertinent to current trends and issues taking place globally.

As such, today's interior architects need to be equipped with not just a broad body of knowledge but also the skills to adapt their designs to a changing world.

The burning question is: How are they imbued with this adaptive trait?

At UCSI University, interior architecture students are constantly introduced to key issues and trends in the field through various platforms such as industry talks, forums and competitions.

This includes the recent 17th MIID Interior Design Competition – organised by the Malaysian Institute of Interior Designers – that saw a group of students clinch 13 prizes in various categories, edging out other competitors from various tertiary educational institutions.

Themed, 'Re-invent', the national competition saw UCSI students bag first and second place in Residential Design and Commercial Design; first place in Hospitality Design, Installation Design and Performance; and another six awards in other categories such as furniture design, photography, and sketching, to name a few.

45 of them – from UCSI's School of Architecture and Built Environment – teamed up to net the multiple wins; notably the biggest haul in the School's history.

Possessing solid grounding in knowledge and design know-how, the talented students are walking testimonies of the School's exemplary commitment to ensure students stay ahead of industry-wide issues and developments.

Passionate about environmental conservation

Heading the 11-man winning team in the Installation Design category, final year students Morteza Bozorgi and Edward Gan created a unique structure – fully made using recycled items – that clearly demonstrates their passion to protect the environment.

Carefully selecting materials that did not, in any way, damage the environment, the team created a wooden box with an internal rotating gear inspired by two things: Teamwork and automotive systems.

Any part removed from the structure will cause the machinery to stop working and Bozorgi points out that this concept is very much like a team project.

"Working along the competition's – think-inside-the-box – theme, our design enables us to 'think' inside the box but channel out – through the protrusions at the top – different thoughts, ideas and elements," he explains, adding that each element represents values like innovation and creativity.

"We also wanted observers to join in the fun by using the handle to spin the wheel. And when they do, you can hear the 'voice of their emotions' through the gear motions."

Equally strong in her belief for eco-friendly structures is Tan Chir Eye who clinched first place in the Hospitality Design category.

Focusing on eco-living space, Tan's concept board – titled, 'where simplicity meets nature' – saw her converting an abandoned building in Port Dickson to a lovely retreat.

Deciding to reinvent an existing building, she took four elements – earth, air, water and wood – and weaved each of these into separate bedrooms to create different moods.

"The Earth room is all about eco-consciousness – like growing plants – while the Air (room) is more about good air ventilation," says the bubbly teenager while enthusiastically explaining her design.

"The Wood room places emphasis on the art of zen while I've designed a pool under the Water room. Here, I've applied 'smart glass' to the floor so the view (of the pool) can be switched on and off easily, giving users the impression that they are 'walking' on water."

While each bedroom is unique, the key message Tan underscores is the importance of preserving Mother Nature and hopes that her artwork successfully conveys that to those who view it.

The right space to work and play

Apart from pollution and environmental concerns, the urban sprawl has also sparked much distress among interior architects and one aspiring interior architect: Wong Sye Jia, who placed first in Residential Design.

Drawing inspiration from the small office/home office (SOHO) concept, she designed a compact-yet-cosy home to tackle the issues of not just uncontrolled urban development but also exorbitant land prices.

As part of her project, she interviewed Malaysian sculptor Ramlan Abdullah on his preferences for work and resting spaces, and was able to design an 'expandable home' that placed heavy emphasis on interconnecting people.

Taking into account their needs, shares Wong, this project required us to study and interview different local artists.

Without question, such experiences provide a good platform to help students – like Wong, Tan and Bozorgi's team – relate design to the real-life needs of the community.

By consistently exposing students to hands-on projects and competitions, the School has shown exemplary commitment to nurture learners who actively take on leadership roles to tackle global crises and industry concerns.

And with this group of aspiring interior architects ready to step into the world, the School is gratified to ensure they are well-equipped to devise solutions that matter.

It is worthy to note that UCSI is the first private institution of higher learning in Malaysia to be awarded an accreditation by the Board of Architects Malaysia and the Malaysian Qualifications Agency for the BA (Hons) Interior Architecture degree programme.

To find out more about UCSI University's School of Architecture and Built Environment, contact us at 03-91018882 or email www.ucsiuniversity.edu.my/onlineenquiry. You can also drop by our Info Days on 21 and 22 December 2013 (9am – 5pm).