Elective Posting at Royal Prince Alfred Hospital in Sydney By Lee Shun Yin (Doctor of Medicine)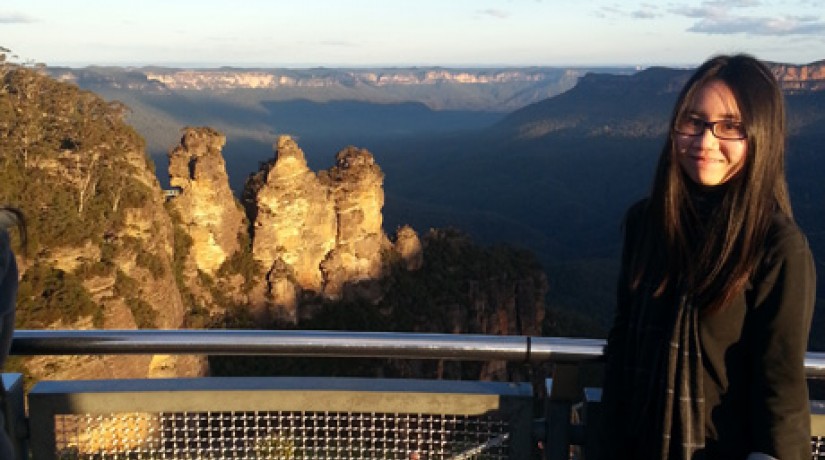 Shun Yin enjoyed the scenery at Blue Mountains.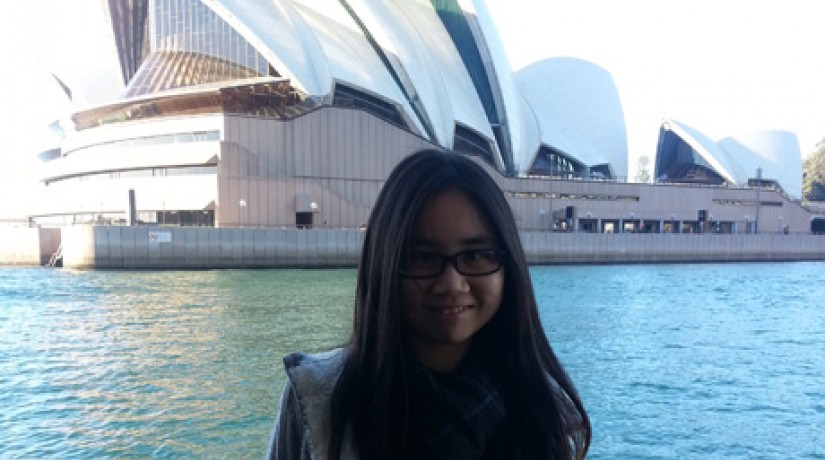 Despite her hectic schedule, Shun Yin managed to visit the famous attractions in Sydney like the Sydney Opera House.
I chose to complete my elective posting at Royal Prince Alfred Hospital (RPA) in Australia because I wanted to experience a different healthcare system and culture. RPA is a teaching hospital affiliated with the University of Sydney. It is the largest hospital in the Sydney Local Health District located in Camperdown as well as one of the oldest hospitals in New South Wales, having been founded in the year of 1882. RPA's staff of over 4,000 provides the largest number of in-patient treatments in the state, almost 500,000 out-patient treatments, 45,000 adult and paediatric emergency department patients, and delivers 4,000 babies each year. With around 50 per cent of all admissions being district services, RPA treats more public patients than any other hospital in the state.

I secured a placement in the cardiothoracic department under the supervision of Professor Paul Bannon who in addition to heading the cardiothoracic unit, is also the inaugural professorial chair of Cardiothoracic Surgery at the University of Sydney; chairman of the Baird Institute for Applied Heart and Lung Surgical Research; the president-elect of the Australian and New Zealand Society of Cardiothoracic Surgeons; and the co-Chairman of the Royal Prince Alfred Hospital Institute for Academic Surgery.

My mornings started at 7am. I attended ward rounds with medical officers followed by ward rounds with consultants who were very approachable and always more than happy answer any questions I had. After the rounds, I would observe procedures in the operation theatre. I was very lucky as I had the rare opportunity to watch new procedures that I have never seen before in Malaysia like the robotic coronary artery bypass graft, coronary endarterectomy, valve replacement, pacemaker insertion, automated cardiac defibrillator implant, pleurodesis, video-assisted thoracoscopy for lung biopsy, and open reduction and internal fixation of left posterior rib due to motor vehicle accident. This experience has definitely broadened my horizons and given me valuable knowledge in the cardiothoracic field. I also got the chance to scrub into the operation theatre and assist in preparing the patient for operation.

Doctors, consultants, medical officers, registrars or nurses at RPA greeted each other by our first names and this relaxed atmosphere enabled me to quickly blend in and be part of their team.

I also befriended medical students from Austria, Ireland, United Kingdom and China who were doing their postings in different departments. We shared our school curriculum and experiences in our respective departments. They inspired me a lot and were my motivation to gain more knowledge to become a good doctor in future.

Together, we would attend surgical grand rounds every Monday as well as medical grand rounds on Fridays. I also sat in lectures with the final year medical students from the University of Sydney.

I would like to express my gratitude to UCSI University for giving me this golden opportunity and to the elective posting committee, especially Dr Retnes, for their assistance in making this a reality. I really enjoyed this learning experience at RPA.

Lee Shun Yin is an alumna of SMJK (P) China, Penang.