Electric Vehicles: Towards A Sustainable Future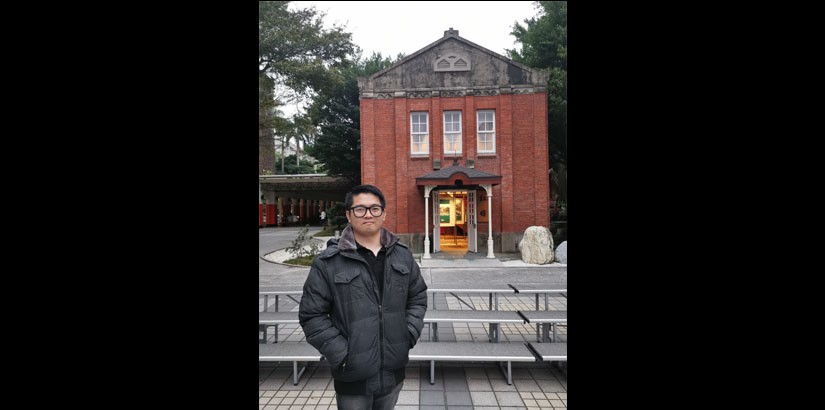 Faculty of Engineering, Technology and Built Environment deputy dean Assistant Professor Ts Dr Lim Wei Hong in front of Red House, an iconic monument in NTUT, Taiwan.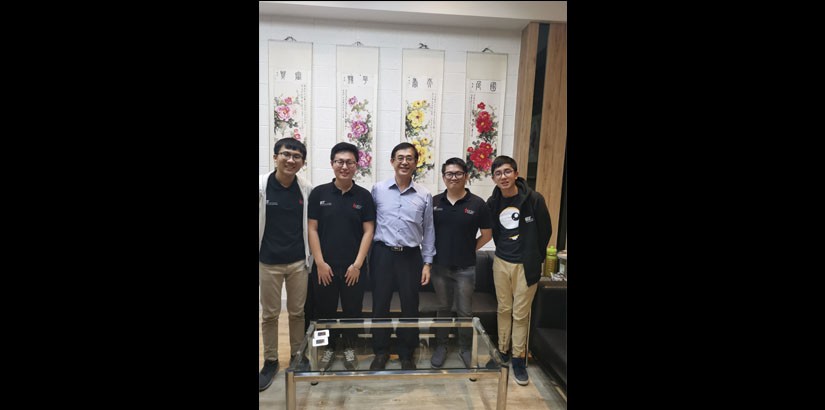 (left to right) Lim Kel Vin, Ng Weng Mun, Professor Dr Leehter Yao, Assistant Professor Ts Dr Lim Wei Hong, Koh Jia Shun inside the office of Professor Dr Leehter Yao.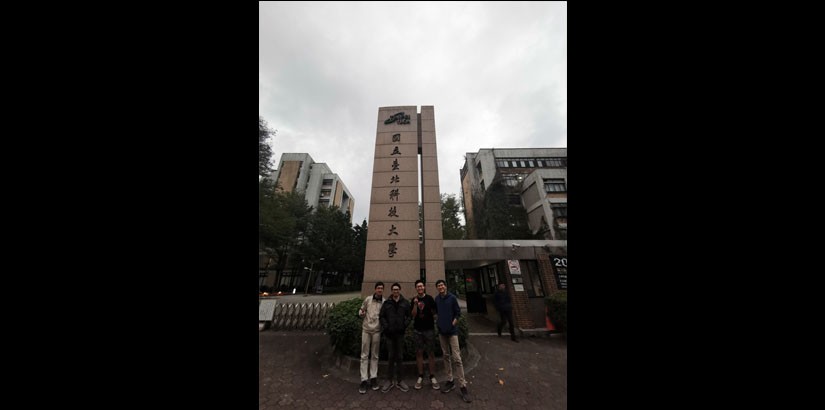 Dr Lim with UCSI students in front of the main entrance of NTUT.
As we venture into the 21st century, we are hit hard by a certain wave of the future. In a word it is 'technology'…that which connects us, moves us forward and equips us with what we need to progress further in life.
One example is the emergence of electric vehicles, promising a sustainable future. According to a report published by Allied Market Research, the global electric vehicle market is expected to reach $567.29 billion by 2025.
For Assistant Professor Ts Dr Lim Wei Hong, UCSI University's Faculty of Engineering, Technology and Built Environment deputy dean, the Electric Vehicle (EV) is considered as an alternative in the transportation sector to replace the conventional vehicles with internal combustion engines due to its environmentally friendly and economically viable nature.
According to him, the widespread utilisation of EV can reduce the emission of greenhouse gases, hence reducing the air pollution and global warming issues as it is powered up through electricity.
Renewable energy such as solar power can be integrated into the EV parking station to fully or partially fulfil the power demands in charging the EVs, leading to the development of more sustainable infrastructures.
Dr Lim, invited as a visiting research scholar by National Taipei University of Technology (NTUT), Taiwan, had the opportunity to work with former advisor Professor Dr Leehter Yao in relation to a new EV charging scheduling scheme.
His main responsibility was to refine the algorithm design, implement coding, performing simulation analysis and prepare the manuscript. Three UCSI students namely, Lim Kel Vin, Ng Weng Mun and Koh Jia Shun also conducted their research attachments in the Intelligent Control Lab at NTUT from September to December 2019.
"There are still many technical challenges that need to be overcome in order to ensure the widespread utilisation of EVs in transportation sectors. The development of an optimal EV charging scheme is an on-going project that is crucial to maximise the economic and environmental benefits of EVs," said Dr Lim.
"This project covered several crucial pillars of Industry Revolution 4.0 such as advanced simulation, Internet of Things (IoT) and cloud computing. Two Sustainable Development Goals (SDGs) were also addressed in this project: Goal 9 – Industry, Innovation and Infrastructure and Goal 11 - Sustainable Cities and Communities," he added.
As such, Dr Lim also explained that one of the innovative or unique points about the research project was the application of Artificial Intelligence (AI) to predict the charging and discharging priority of each EV based on user behaviour.
He said that AI was found to be an excellent approach to represent the relationship between the charging and discharging priority of EV with those input parameters such as arrival and departure time of EVs, battery capacity time of EVs, initial energy stored in EV batteries, EV staying time in parking stations.
"Hence EVs have been acknowledged as the 'greener', more cost efficient means of transportation and with battery charging as easy as charging one's hand phone, it is certainly an option that seems more suitable for the present rather than just being reserved for the future" Dr Lim concluded.
Dr Lim obtained his PhD from Universiti Sains Malaysia in 2014 and went on to NTUT as a post-doctoral researcher. His areas of expertise are Computational Intelligence and Energy Management Optimisation.