FMHS addresses the current issue, hosted a Recent Update On Novel Coronavirus Outbreak talk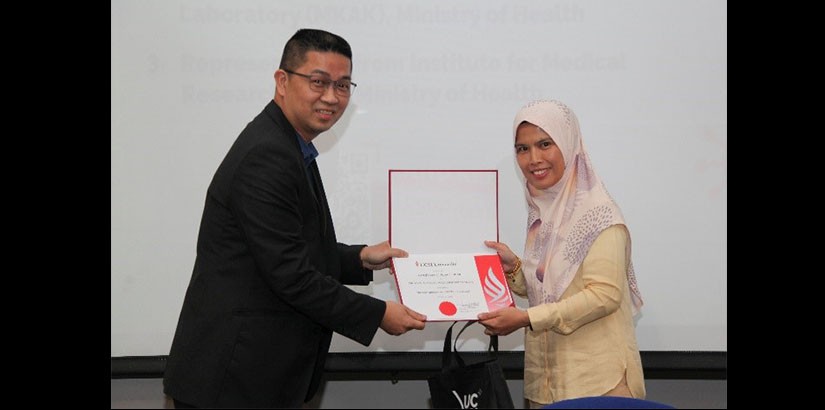 Professor Dr. Hoh presented a Certificate of Appreciation to Dr. Wan Noraini Wan Mohamed Noor
Dr. Wan Noraini Wan Mohamed Noor shared some facts regarding the coronavirus outbreak.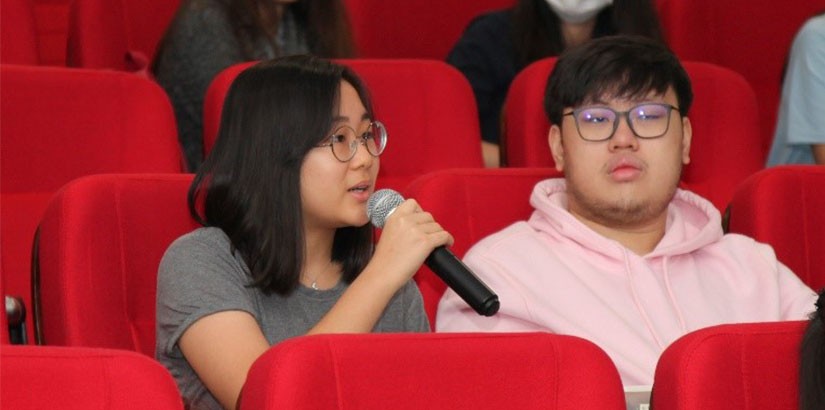 Q&A session with the attendees.
KUALA LUMPUR - UCSI University through the Faculty of Medicine and Health Sciences (FMHS) and the Medical Student Association (MedicSA) took the initiative in organising a recent Update On Novel Coronavirus Outbreak talk recently.
The programme, which was held at Block G UCSI of University Kuala Lumpur Campus, also welcomed participation of the public who were interested to learn the latest outbreak of coronavirus that has also taken a hit in Malaysia.
The organising representative, Professor Dr. Hoh Boon Peng said the surge of 'infodemic' issue or the mixed information had to be addressed to ensure that only accurate information was circulated to the public.
In that regard, the Faculty of Medical and Health Sciences (FMHS) recognises the importance of organising such programmes to prevent the public from receiving incorrect or inaccurate information that can lead to extreme anxiety.
Professor Dr. Hoh said the programme opened the space for the public, students including UCSI University staff to make a direct inquiry to the invited Ministry of Health (MOH) representatives.
In her speech, Public Health Medicine Specialist Infectious Disease Surveillance Section's Disease Control Division from the Ministry of Health, Dr. Wan Noraini Wan Mohamed Noor explained the current state of coronavirus outbreak in Malaysia, emphasising on the importance of washing hands with water and soap rather than solely wearing face masks.
FMHS Head of Department of Basic Medical Sciences, Associate Professor Dr. Kyu Kyu Win also shared facts on the origin of coronavirus outbreak that has claimed many lives especially in China.
During the question-and-answer session, participants that were present submitted various questions relevant to preventive measures that need to be taken to prevent the spread of the outbreak including nutrition.
Dr. Wan Norani also reminded that every face mask that has been used once should immediately be discarded to prevent the spread of any virus.
In the same programme, organisers took the initiative to screen a warning video by the World Health Organisation (WHO) on the use of face masks.