Hitting the Crescendo - UCSI University's Concert Choir is Champion of 10th International Choir Festival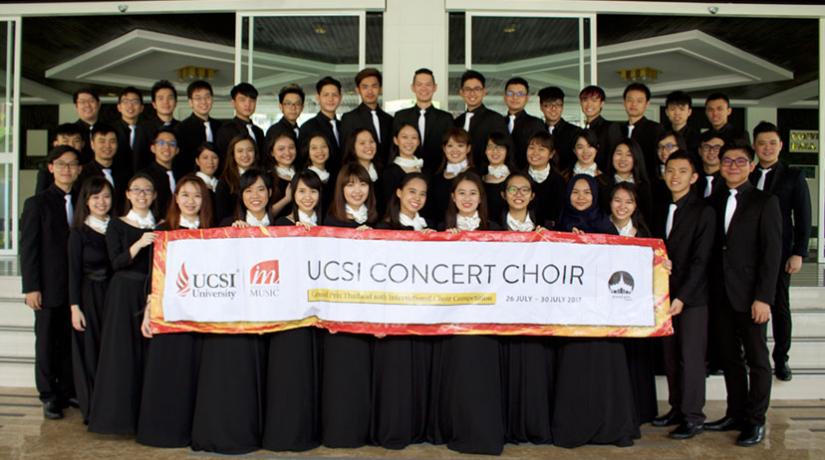 The young vocalists of UCSI University's Concert Choir – nervous but excited before the competition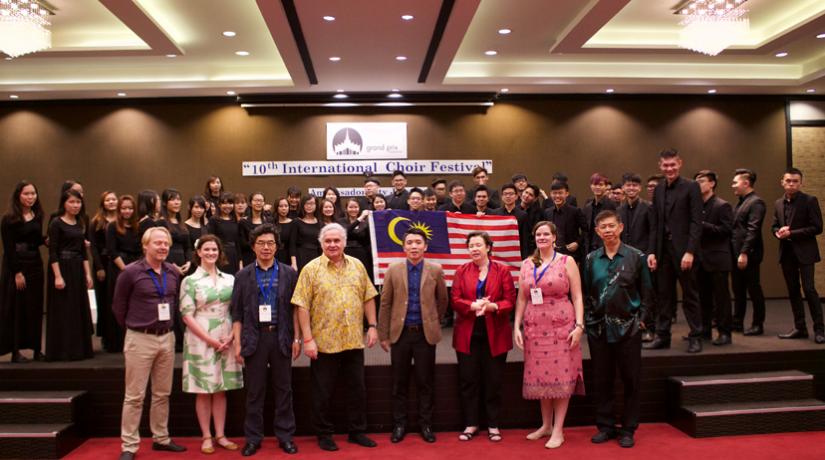 UCSI University's Concert Choir with the judges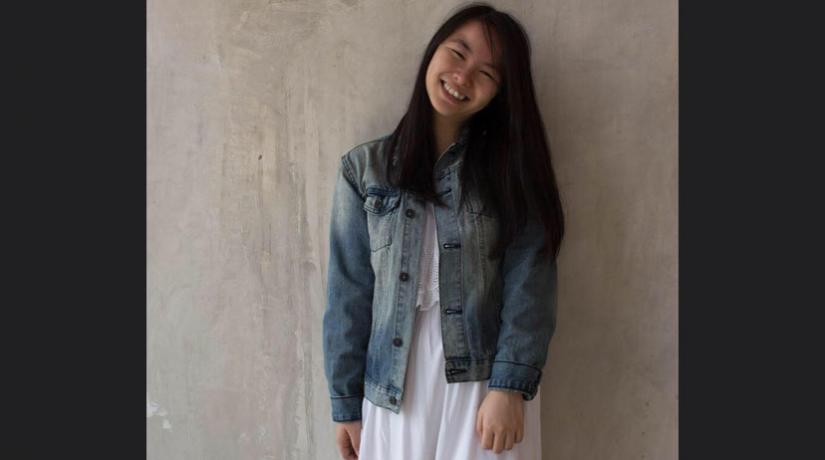 "Joining the choir has helped me to understand the importance of voice blending and the differences between singing as a group and as a solo vocalist, " shares Jessica Teh Ann Ling, the choir president
Pattaya: The elation on the faces of the group of young vocalists was indescribable. Their hard work and sacrifice paid off when UCSI University's Concert Choir bagged the 10th International Choir Festival Overall Champion title recently after besting other choirs from Malaysia, Indonesia, South Korea, Thailand, and Lithuania.

The 50-strong choir led by conductor, Terrence Ling Hung Shu, rendered Lux Aurumque by Lux Whitacre, Daemon Irrepit Callidus by György Orbán and Bohemian Rhapsody by Freddie Mercury in the Mixed Voices category and also won a gold medal in this category.

UCSI University's Concert Choir performs a diverse repertoire ranging from the European Renaissance to Malaysian folk songs to contemporary music. The choir competes regularly, winning numerous awards in both national and international music competitions such the 9th Orientale Concentus (Singapore), 11th China International Choir Festival and 3rd Orientale Concentus (Taiwan).

In addition to the Concert Choir, the Institute of Music (IMus) also trains other ensembles such as chamber, mixed, women and junior choirs under the direction of Adjunct Prof Ian Lim Kean Seng, Chaing Yi Ling and Terrence Ling Hung Shu. The Chamber Choir is the school's premier vocal ensemble and also competes professionally on international stages.

In June this year, the Chamber Choir triumphantly won a gold medal and the 1st runner-up title in the Mixed Choir category at the 5th Vietnam International Choir Competition 2017. Together with the Concert Choir, they performed Mahler's Symphony No. 2 with Malaysian Philharmonic Orchestra under the baton of Maestro Benjamin Zander, a feat no other university student choir has ever done before.

All IMus undergraduate students (both contemporary and classical) are required to either join the choir or orchestra as part of their course module. Many of the young choir members are appreciative of their experience and exposure, pointing out the many benefits reaped.

"Joining the choir has helped me to be more disciplined as we need to work together as a section or as a choir. I also learned that everyone is important for the end result," shares Jason Low Lik How, who is currently pursuing his Bachelor in Classical Music and who is also Secretary and Assistant Bass Sectional Leader of UCSI Chamber Choir.

Others point out that being a choir member has taught them better vocal and aural techniques, better teamwork, and discipline. Diligently showing up for choir practices whilst juggling assignments, studies and extra-curricular activities reflects the inherent motivation in these youngsters in wanting to be the best they can be and making others proud.

"Seniors motivate me to be better, whether through performance or verbal encouragement. It also helps to be constantly surrounded by good music, because it shows that there is always yet another level to achieve," shares Jessica Teh Ann Ling who is pursuing her contemporary music degree and leads the concert choir.

Over the years, IMus has carved a unique niche for itself in the heart of the Malaysian music ecosystem. As the leading private music school, the school excels in discovering, nurturing and propelling young talents to realise their highest potentials.

Boasting a distinguished teaching faculty including renowned musicians and artists-in-residence, robust curriculum, first-class facilities and numerous performance opportunities, IMus enables students to explore and hone their craft by learning and performing with the who's who of the music industry in a creative and supportive environment.

Some of the choir alumni have gone to charter great careers and some are pursuing postgraduate studies to advance the discipline of choral conducting. IMus also shares a strong association with Dithyrambic Singers (DS), a leading semi-professional choir founded by Prof Ian that has been ranked 179 in the Musica Mundi World Ranking List for the top 1,000 choirs.

The vital role of music schools such as IMus in generating human capital for the expanding creative industry cannot be downplayed. Cultural Times, a global study commissioned by International Confederation of Societies of Authors and Composers (CISAC) found that music is the third biggest employer which contributed to US$65 billion and approx. 4 million jobs worldwide in 2015.

Similarly, in Malaysia, the music industry contributed approximately RM6 billion annually and created about 80,000 jobs for the period 2011-2015 (a study done by Powerwaterhousecoopers for Recording Industry Association of Malaysia (RIM)).

Apart from the monetary value attached to music, it is an irrefutable fact that this creative force fosters social cohesion and diversity by being the cement that binds entire societies and nations. That intangible value is definitely worth nurturing and supporting; something which IMus has always believed in and strives to realise through its students.