Industrial Visit to Rapid Bus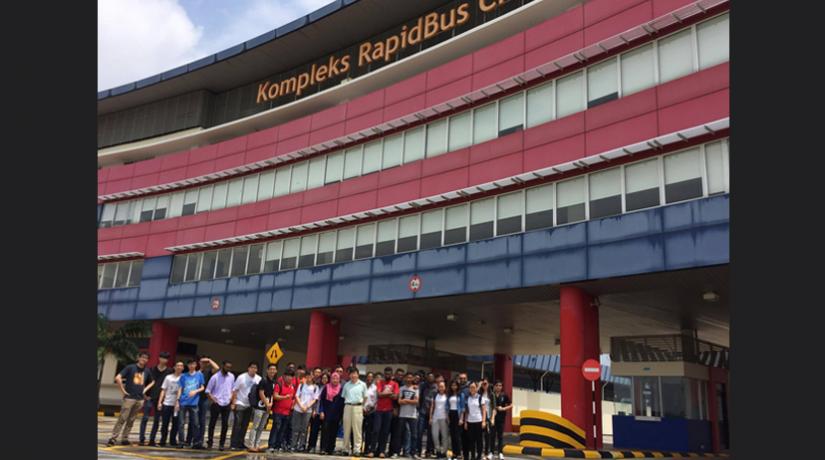 The student group in front of the Cheras Selatan Rapid Bus Complex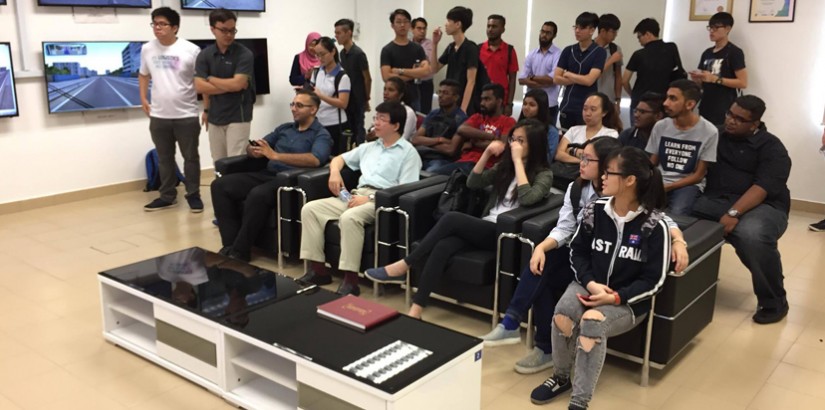 Briefing to students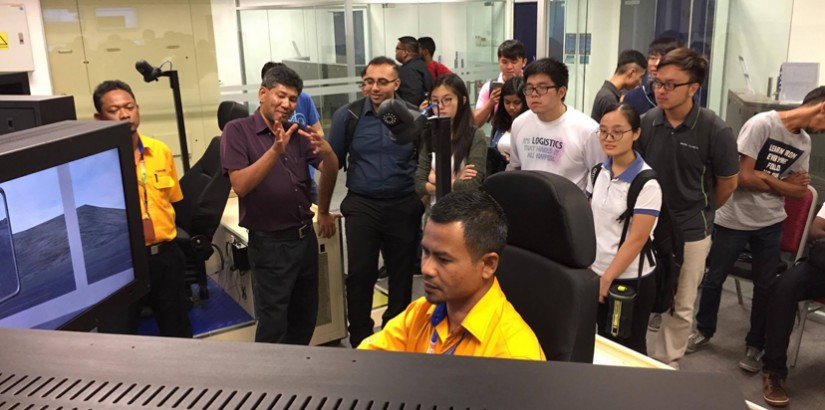 The students get a first-hand look at the simulation used to train bus drivers
Seri Kembangan: UCSI University's Logistics Student Association (LSA) recently organised an industrial visit to the Cheras Selatan Rapid Bus Complex. Rapid Bus Sdn Bhd is Malaysia's largest bus operator and Rapid KL is a unit of Rapid Bus with the largest fleet, consisting of 1,400 buses, operating in 167 routes covering 980 residential areas.

A total of 33 students from the BA (Hons) Logistics Management and BA (Hons) Supply Chain Operations Management programmes partook in the visit led by Transportation Management lecturer, Mr. Ho Min Yong.

Ms. Hanwa, Operations Manager at Rapid Bus, along with her colleagues then gave the students a tour of the Control Room Center, which is the communication focal point with Bus Captains. The Control Room uses the projections of data and information about the whereabouts of the buses from directions and number of passengers on-board to revenue to monitor all the bus operations.

After an amazing tour of the Control Room Center, the group proceeded to the Bus Academy where the students were given a brief presentation on the history, evolution, achievements and future developments of Rapid Bus. Then group adjourned to the simulation room where the presenter demonstrated how drivers are trained and assessed via the simulation system.

Towards the end of the tour, Ms. Hanwa was presented with a token of appreciation by Mr. Ho on behalf of UCSI University. The tour ended with a group photograph.