'Lend a Hand, Help a Man 2017' - Caring for the Underprivileged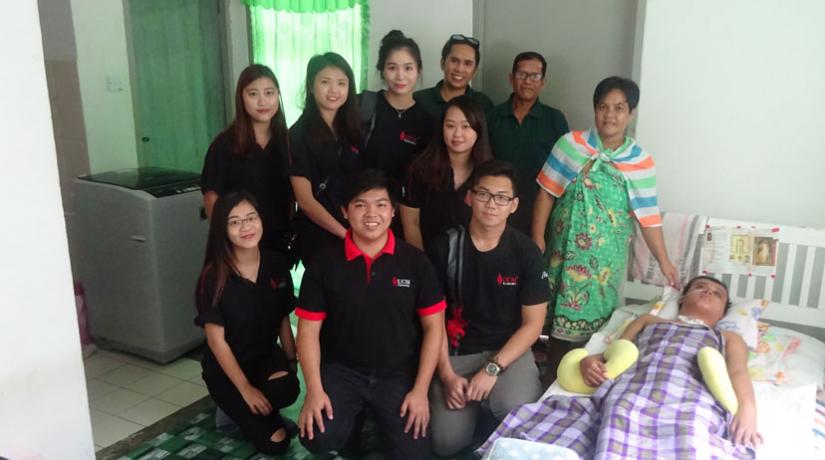 Hope Place member, Peter and the organising committee with Ronaido's family, a 17 year old teenager who is currently paralysed due to accident.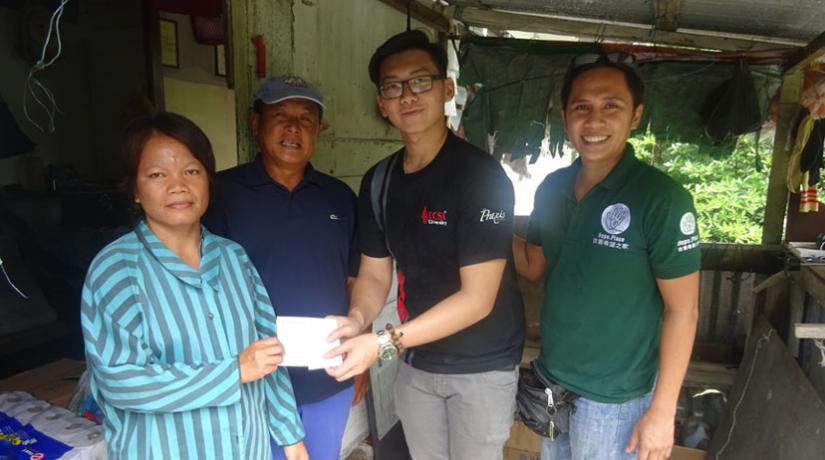 Hope Place member, Peter and one of the organising committee member handing over cash donations to Ho's family who live with poor housing facilities near a swamp area.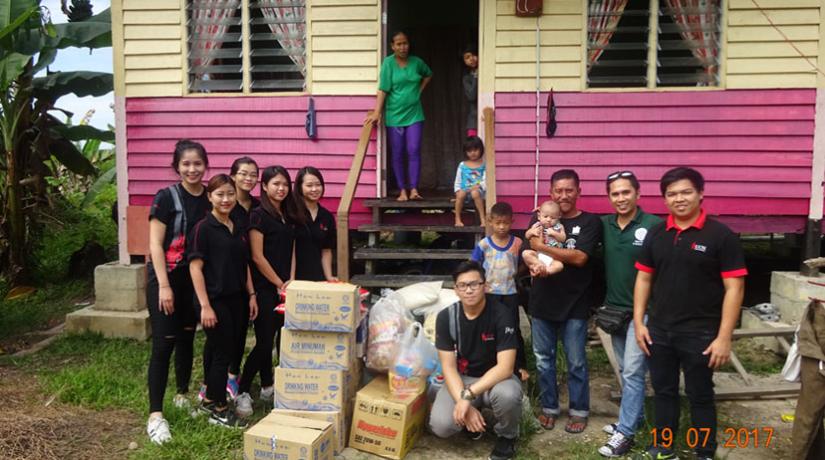 Hope Place member, Peter and the organising committee deliver much-needed food items to Amshah's family who has many children.
Kuching: The students from UCSI University Sarawak Campus' Faculty of Hospitality and Tourism Management (FHTM) recently organised 'Lend a Hand, Help a Man', a charity food sale in collaboration with Hope Place and supported by UCSI's Commerce Enterprise Club (ECC). The campaign from July 3-7 (Friday), took place at the university's foyer from 9.00 am to 3.00 pm and was a huge success with UCSI staff and students as well as the public.

Hope Place is a new charity organisation which was established in 2013, to help Kuching's needy and underprivileged. Currently, Hope Place supports over 180 families especially those with Orang Kurang Upaya (OKU) children and adults, abandoned senior citizens and single mothers.

The campaign was intended to equip UCSI students with the relevant soft skills and practical experience of event planning and management. In addition, it also hoped to create awareness on the underprivileged while fundraising for needy families identified by Hope Place.

The students prepared various kinds of food and drinks to sell for breakfast and lunch, as well as light snacks. There was also a collection booth to receive cash donations and in-kind donations, such as daily necessities (cooking condiments), dry food, adult diapers and sanitary items.

The charity campaign also received much-appreciated sponsorship from companies such as Grand Margherita Hotel, Riverside Majestic Hotel, Catama Borneo, Alvin's Burger, Lee Fah Mee, Gammy Hair Supplies, Crunching Handmade, and other individual contributions. The donations and cash collected totaled to approximately RM2500, and were distributed accordingly to the identified families by the organising committee.

According to Joanne Lee, one of the committee member, the campaign managed to collect more than originally planned.

"On behalf of the organizing committee, we would like thank our generous sponsors, UCSI students, UCSI University Sarawak Campus for their support, and our lecturer who advised and guided us throughout the entire campaign period," said project leader, Chung Boon Kiat. He also added that he appreciates all the hard work by his committee members and hoped that they had gained valuable experience and skills.

UCSI University Sarawak Campus offers degree programmes in commerce, event and tourism management as well as hospitality management and diploma programmes in hotel management, culinary arts and leisure management. The Centre for Pre-U Studies offers Foundations in both Science and Arts.

For more information on courses available in UCSI University Sarawak Campus, please call 082-596965 or visit www.ucsiuniversity.edu.my.