Making His Mark In Actuarial Science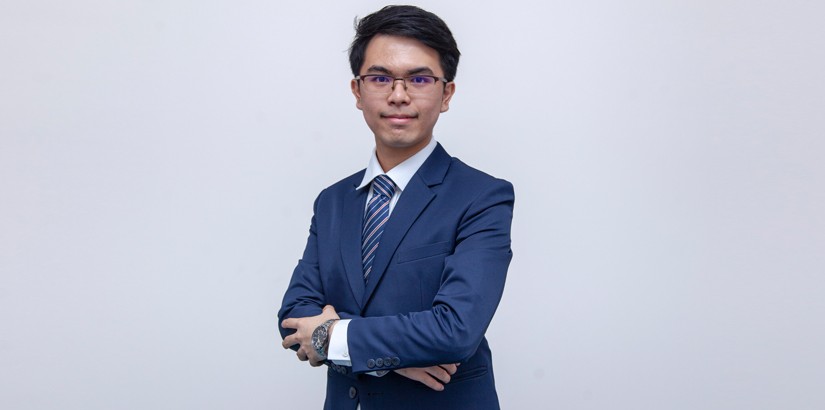 James Koo Jian Wei, first student in Malaysia to obtain the Associate of Canadian Institute of Actuaries (ACIA).
UCSI's Actuarial Science third year student James Koo Jian Wei has beaten the odds and is the first student in Malaysia to obtain the Associate of Canadian Institute of Actuaries (ACIA).
"I am happy to get this Associateship because it is rare for an undergraduate to achieve this recognition," said James.
"The candidate would have to go through five professional examinations and the Fundamentals of Actuarial Practice which consists of online modules and assessments which tests the candidate on technical knowledge and application of insurance pricing, reserving and actuarial control cycle," he added.
James is also the first UCSI student to have passed the SoA Fundamentals of Actuarial Practice (FAP) before the completion of his study.
James emphasised that getting the ACIA certainly gives him an edge in the competitive job market. According to him, typical actuarial fresh graduates passed 3 to 4 (SOA) examinations when they are entering the job market.
"Being an Associate provides me the chance to stand out from the crowd. I have been called for interviews for permanent jobs by several actuarial consulting companies even before completing my undergraduate studies. Also, it is important to get the Associateship designation as one needs to be an Associate before reaching the Fellowship designation," he said.
He went on to describe that when the Associate status is achieved, the candidate becomes a member of the CIA, is able to attend meetings, join in discussions, participate in committees and is subject to the code of conduct for the Actuarial Profession. Associates will also gain voting rights five years after they obtain Associate status in the Institute.
"The next step for me after the ACIA would be to brush up my programming language skills. It's important for actuarial students to sharpen programming skills as a lot of insurance companies are automating their daily tasks," he shared.
"After that, I will prepare for my Fellowship exams. In the actuarial profession, the ultimate goal would be to receive the Fellowship designation. I am planning to specialise in general insurance as the demand for actuaries in this sector is growing," he added.
As for the part UCSI has played in his success, particularly in getting the CIA, James had this to say:
"The actuarial programme structure in UCSI includes the majority of topics tested in the actuarial exams. Combined with the knowledge learned in my class and extra practices on exam material, I have passed the exams. UCSI lecturers have a strong industrial background too, which has helped me to understand the technical part of an actuary's daily job."
"These lecturers played an important role in helping me to pass my FAP in that I was equipped with some technical knowledge of insurance pricing and reserving before attempting the FAP. UCSI also provided the Peer-Assisted-Learning session which provided me an opportunity to learn from seniors."
As for his future, James has already set specific goals which he would like to achieve.
"My ambition is to become a consulting actuary that serves in a general insurance company. I have chosen to specialise in general insurance due to the higher involvement of statistical concepts and modeling. Also, I love the dynamic nature of a consulting actuary which involves dealing with clients on different projects and doing lots of traveling!" he said.
"After several years of being a consulting actuary, I will get an MBA. This is because I wish to gain more business knowledge and prepare a shift in career to management consulting. I believe I can apply the actuarial skill sets acquired into wider career prospects," he concluded.
James Koo has also been the co-founder and vice president of the Malaysian Actuarial Student Association since October 2018. As such, with his high aspirations and business acumen, he is likely to succeed in anything he puts his mind to despite the challenges.
Please click here for more information.