Microplastics – the cause of obesity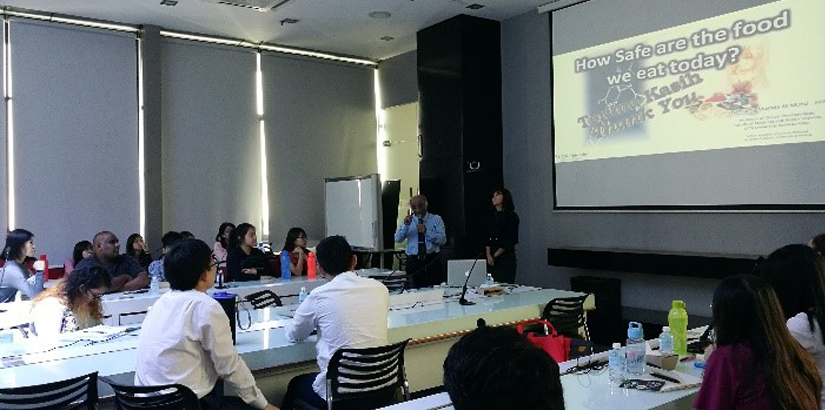 More than 80 participants who are lecturers and students from within and outside of UCSI University were present.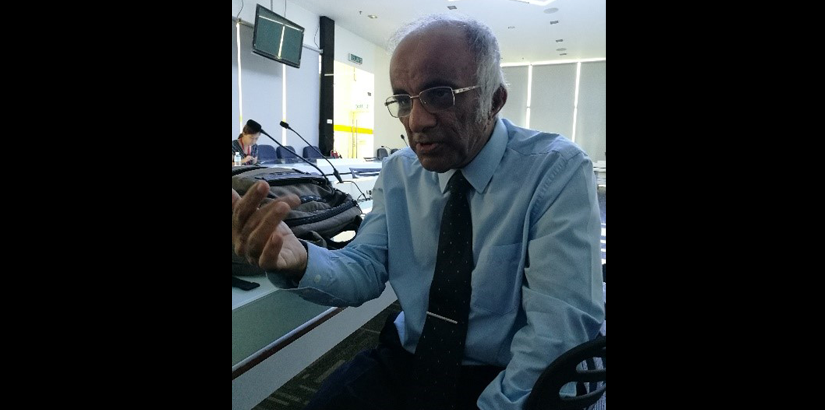 Professor Dr. Mustafa Bin Ali Mohd emphasised on limited usage of plastics.
KUALA LUMPUR: Did you know that microplastics can cause obesity in the human body?
UCSI University Deputy Dean of the Faculty of Medicine and Health Sciences Professor Dr. Mustafa Bin Ali Mohd stated that microplastic accumulation in the body would disrupt the body's enzyme system in fat production.
According to Professor Dr Mustafa, if the system is not working properly, more fat will be produced and accumulated in the body.
"The effects of plastics and microplastics are similar, with a difference being that plastics cannot fit into our bodies the way microplastics easily can due to the latter's miniscule size. Microplastics affect human health which may cause obesity, estrogen system disorder and reproductive system disorder.
"Having a lot of microplastics in our body may disrupt the fat-producing enzyme system. When the system is interfered, more fat will be produced by our body. The fat will also flow into our storage system, resulting in greater accumulation of fat, which causes the individual to increase in weight and size. There have been studies on this which have been published in The Lanset journal," he said, following the seminar on How Safe is The Food We Eat Today?, which was organised by the UCSI University's Faculty of Medicine and Health Sciences.
The seminar that spoke on various topics related to food health had received an overwhelming response from more than 80 participants who are lecturers and students from within and outside of UCSI University.
In the meantime, Professor Dr Mustafa said that everyone should refrain from using plastics to prevent a more severe situation.
"The broken plastics are so small and soluble in water, which is dangerous. So please don't consume plastics unless it is absolutely necessary to do so. Save on usage, buy plastics responsibly with multiple consumptions.
"It's more important not to throw trash into the water. Things are the way they are now because we don't control our consumptions. We should exercise caution in such a way where plastics are not affordable," he said.
Meanwhile, the Deputy Dean also touched on the nutritional trend that is particularly troubling in today's society, especially among the younger generation.
"Various types of food are sold in large and unique portions to attract consumers. However, many are unaware and in fact ignore the effects of unhealthy eating on their own health.
"When we eat, we don't think of the effects on the body. The amount of food that we need actually comes in a small amount. 'Good food in small quantity.' There is no need to eat a lot. This is our problem, the food is tasty so they don't mind taking in large quantities. There are already various diseases that have appeared," he added.