One way to learn SPSS Software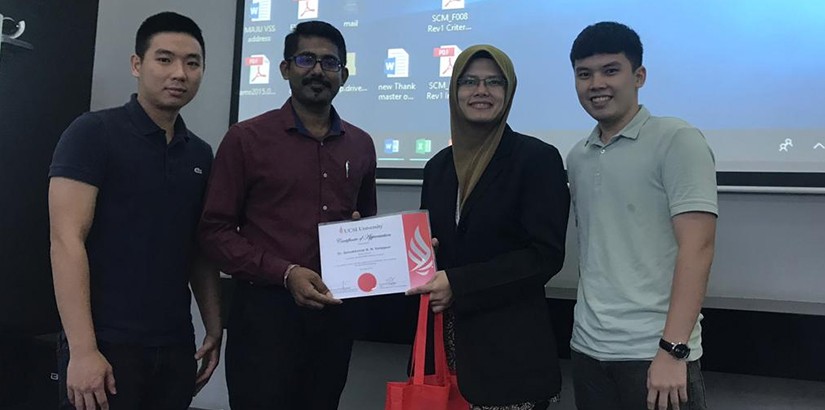 A token of appreciation presented by Assistant Professor Siti Norida Wahad to Selvakkumar K.N Vaiappuri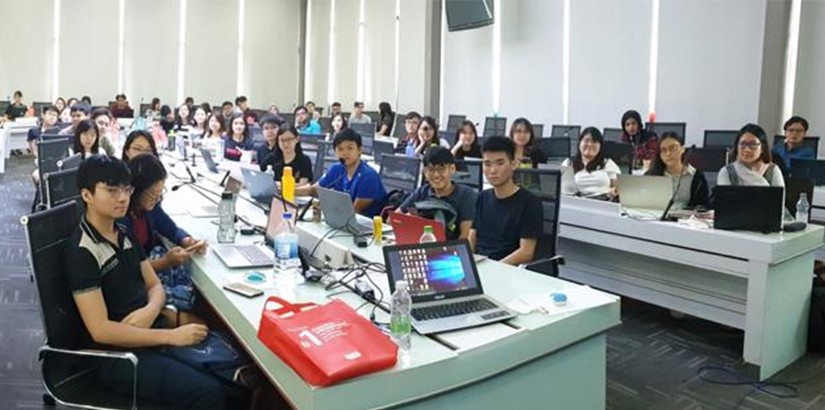 A group photo to mark the end of the workshop.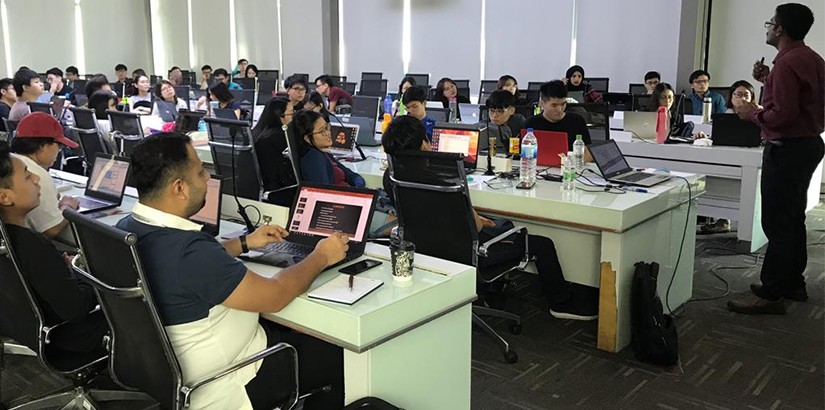 Workshop participants listening attentively.
The Logistics Students Association (LSA) had organised an extensive SPSS Workshop by inviting Selvakkumar K.N. Vaiappuri, PHD, Senior Lecturer of University Technology MARA, UiTM as a speaker.
The workshop which was held on 29 June, 2019 at the Conference Room, Level 5, Block B, was attended by the Logistics Management students as well as the Supply Chain Management students. The participants were introduced to SPSS statistics which is a software package used for logical batched and non-batched statistical analysis.
The SPSS software is useful for students who undergo for final year project especially those who will be using quantitative method as their research method. Furthermore, by mastering the SPSS software, it will brighten their job prospects in the future.
Selvakkumar shared on how to key in data collection, and introduced the participants to numerous applications including the normality test, reliability test, validity test, and T-test, as well as linear regression test.
The workshop ended with a token of appreciation presented by the Head of Department of Logistics Management, Assistant Professor Siti Norida Wahab to Selvakkumar, followed by a group photo with the participants.