Over RM18mil in scholarships and financial assistance await deserving students in 2015.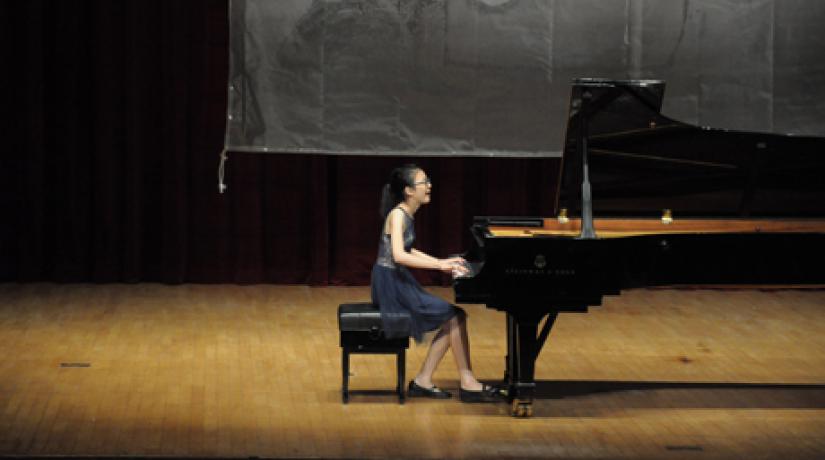 A world-class pianist in the making, UCSI scholar Maxy Chan has won Gold Awards for the Asia Music Competition 2014 in Korea and Asia Piano Competition 2013 in Taiwan.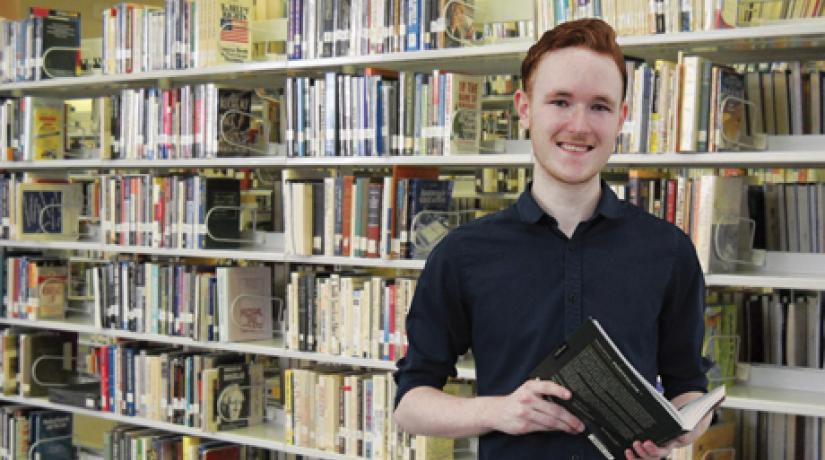 Canadian David Allan Nelson's time at UCSI University Sarawak Campus saw him earn a coveted internship at the globally renowned Niseko Ski Resort Japan.
KUALA LUMPUR: UCSI University will offer more than RM18mil worth of scholarships, bursaries and financial assistance to students next year. These are offered by UCSI University Trust with the objective of enabling students to further their tertiary education at UCSI.

UCSI University Trust scholars achieve greatly in local and international competitions. Many do so when they are still studying and Maxy Chan Mei Xuan – a Bachelor (Hons) of Classical Music undergraduate – is the most recent example. A world-class pianist in the making, Maxy won Gold Awards at the prestigious Asia Music Competition 2014 in South Korea and the Asia Piano Competition 2013 in Taiwan. Canadian David Allan Nelson pursued UCSI's Bachelor of Arts (Hons) Hospitality Management and earned a place to intern at the globally renowned Niseko Ski Resort Japan.

The Trust offers a number of scholarships, namely, the Tan Sri Ahmad Razali Merit Scholarship, the UCSI University Trust scholarships for each level of academic pursuit: A-Levels, pre-university, diploma, degree and postgraduate and also a sports bursary for athletes.

The Tan Sri Ahmad Razali Merit Scholarships are awarded to those who demonstrate excellent academic achievements and exemplary leadership attributes through extracurricular activities and outstanding achievements. Offered to students at degree level onwards, UCSI's premier scholarship covers a full fee waiver, on-campus accommodation, book and computer allowance, as well as a monthly allowance.

The other scholarships offer full or partial tuition fee waivers while the sports bursaries are reserved for state and national level athletes who have done the nation proud. To ensure no deserving student is denied a UCSI education, the Trust also provides financial assistance to needy families.

Going beyond scholarships, UCSI has also set up the Scholar Enrichment Programme (SEP) – scholars can be part of many robust programmes that boldly underscore the importance of personal and professional development.

By encouraging scholars to take on leadership roles in special projects or events – on and off campus grounds – and in the community, the SEP allows them to not only enhance their learning experience but also develop their soft skills.

Some of these activities include peer counselling, research, sports, performing, community projects and events organised by the UCSI Scholars' Club.

Focusing on personal development and leadership, U-SchoS connects UCSI scholars with the who's who in business and society. Its flagship event, the U-SchoS Leadership Lecture Series, features distinguished speakers who share advice on effective leadership. Previous speakers include Jason Lo – CEO of TuneTalk, Alvin Ung – author of Barefoot Leadership, Roshan Tiran – CEO of Leadernomics and Benjamin Yeong – founder and group CEO of the BIG Group.

Teaching scholars to be socially conscientious citizens, U-SchoS is also involved in community organising. Awareness campaigns, donation drives and weekly tutoring sessions for underprivileged children are organised frequently as scholars give back to society by helping the less fortunate.

As one of the first private tertiary education providers in the country, UCSI University has a proven track record of educational excellence. Built on the principles of audacity, perseverance, integrity and excellence, UCSI University has campuses in Kuala Lumpur, Terengganu and Sarawak. UCSI currently offers around 100 programmes in various disciplines including medicine, pharmacy, architecture, computer science, liberal arts and music, among others. Its student body comprises thousands of students with an international cohort from more than 80 different countries.

The scholarships for the January 2015 intake is now open for application. . For further information about the scholarships available and the application deadline, please call UCSI University Trust at +603 9101 8880, email [email protected] or log on to www.ucsiuniversity.edu.my or www.ucsiuniversitytrust.com/scholarship.