RM1MILLION SCHOLARSHIP AWAITING POTENTIAL STUDENTS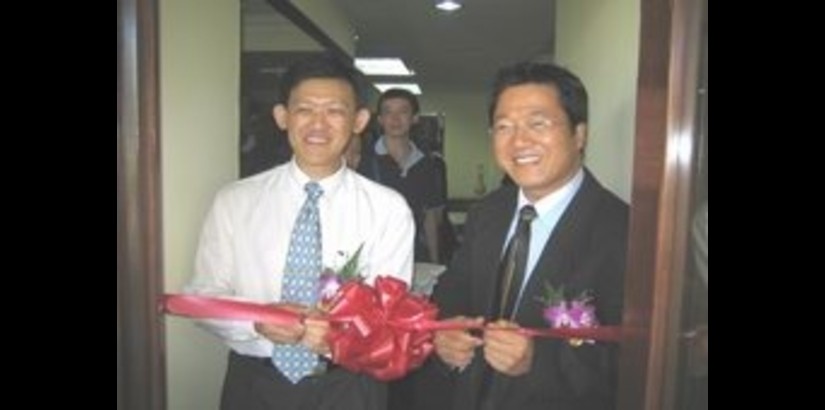 KUALA LUMPUR, Sunday 23 October 2005 – Scholarships worth a total of RM1 million await students who qualify for tertiary education at both Sedaya International College Sarawak (SICS) in Kuching and UCSI (University College Sedaya International) in Kuala Lumpur.
Announcing this in Kuching today, UCSI's President and Vice Chancellor, Peter T.S. Ng said the scholarships offered by the two institutions will be awarded through the people's party - Sarawak United People's Party (SUPP). The fund will be known as UCSI-SUPP Education Fund.

"We trust this close cooperation between SUPP and both UCSI and SICS will benefit the people of Sarawak," he said. "We believe education is the key to developing the young people today to become leaders in the future. By investing into the education of our young people, we are investing into the future."
SICS has started operation in Kuching since 2001 and recently, Ng said, the facilities were being upgraded to make SICS as a center of excellence for A-Levels programme.

"The science laboratory has seen a total transformation, with the latest renovation done to make it on par with the major colleges in the country," he said. "We have spent over RM60,000 on upgrading the laboratory and other facilities in the college. This represents our strong commitment to make SICS the preferred college in Sarawak."


SICS, he added, is the first local college in Sarawak to offer the London Board Modular A- Levels programme in East Malaysia, and also the Diploma in Business Management, Business Computing and Logistics Management.

UCSI in Kuala Lumpur has also become the preferred institution of higher learning for students who want to pursue Medicine, Pharmacy, Engineering, Biotechnology, Management, Information Technology, Music and Nursing degrees, among others.
"Without prejudice to the rights of UCSI the information herein is correct at the time of printing and UCSI reserves the right to make amendments without prior notice."