Students are Encouraged to Establish Youthquake' Movement
UCSI University announced the winners of the Tan Sri Omar Harmony Award in conjunction with the celebration of World Interfaith Harmony recently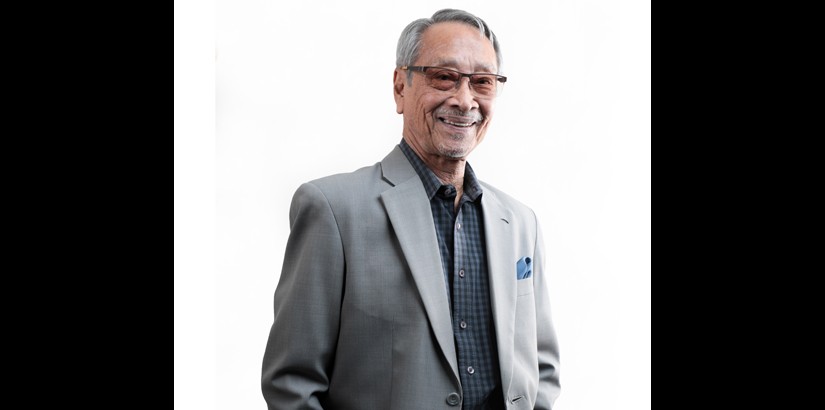 Tan Sri Dr Omar Abdul Rahman
KUALA LUMPUR, 1 April 2022 – University students are encouraged to establish the 'Youthquake' movement in order to promote a sustainable, harmonious society.
The patron of the Tan Sri Omar Harmony Award, Academician Professor Emeritus Tan Sri Dr Omar Abdul Rahman, FASc, said that the movement is important and should not be underestimated as it involves the issue of society's harmony in this country.
"I always emphasise the importance of a sustainable and harmonious society as the foundation towards well-being, progressive and sustainability. But after so many years of Rukunegara, social harmony cannot be taken for granted in our beloved country; it continues to be under threat," said Tan Sri Dr Omar during the announcement of Tan Sri Omar Harmony Award winners for the national level, which was held online by UCSI University in conjunction with the celebration of World Interfaith Harmony Week 2022, recently.
According to him, there are various types of causes that affect a harmonious society, including racial issues and divisive rhetoric. In fact, it is said that the spirit of goodwill and neighbourliness are also being slowly forgotten by society nowadays.
"What can students, including students in UCSI, do to conserve a harmonious society? I suggest the university to establish UCSI University Students' Youthquake for Sustained Harmony.
"For a start, students can organise annual programmes such as Annual Public Lecture on National Cohesions, Unity, and Harmony covering aspects of national heritage, cultures and values and national aspirations," he added.
He suggested bringing the 'Youthquake' movement to the national level in order to establish a campus that promotes and nurture a harmonious environment and generation.
Meanwhile, 230 students from various colleges and universities across the country attended the second-year award ceremony. The first place was won by students from UCSI University
(Be My Virtual Buddies 3.0), followed by students from Methodist College Kuala Lumpur in second place (A.L.I.A Box Project (Asli Lessons in a Box), and third place also goes to students from UCSI University (A.L.I.A Box Project (Asli Lessons in a Box) (Hero-W Project). The consolation prizes went to the other five participants including students from International Islamic University Malaysia and Methodist College Kuala Lumpur.
UCSI has launched Sekretariat Rukun Negara (SRN) during the ceremony for UCSI College and UCSI University as the platform to foster and strengthen the patriotism among the students who are self-controlled by students with different races.
Many activities are planned which include workshops to promote harmony and unity in diversity as well as the tree planting project.