Superior University, Pakistan signs Letter of Intent with UCSI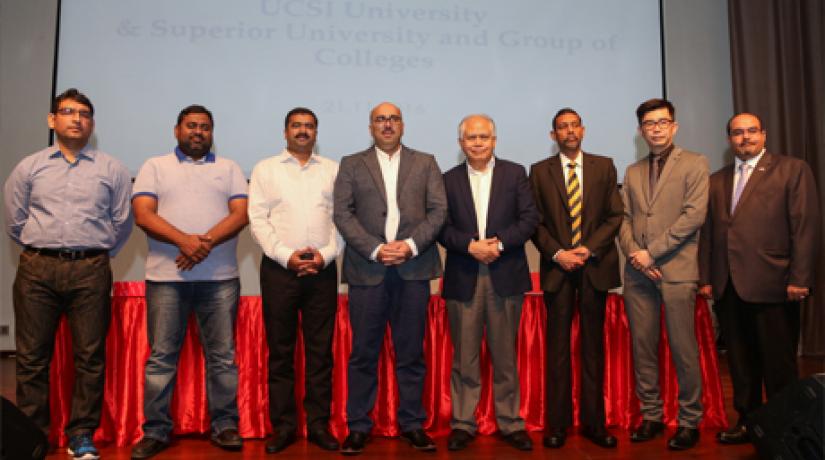 [TOWARDS INTERNATIONALISATION]: (from left) Prof Dr Hisham Ul Hasan, Registrar, Superior University; Prof Pirzada Sami Ullah, Director General, Superior University; Prof Dr Ch Abdul Khaliq, Group Director Operations, Superior University; Prof Dr Ch Abdul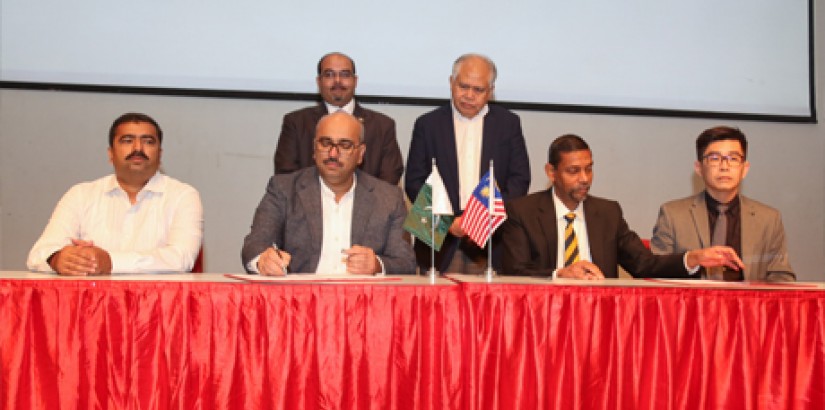 [SIGNED AND SEALED]: Siging of the Letter of Intent between UCSI University and Superior University and Group of Colleges, Pakistan.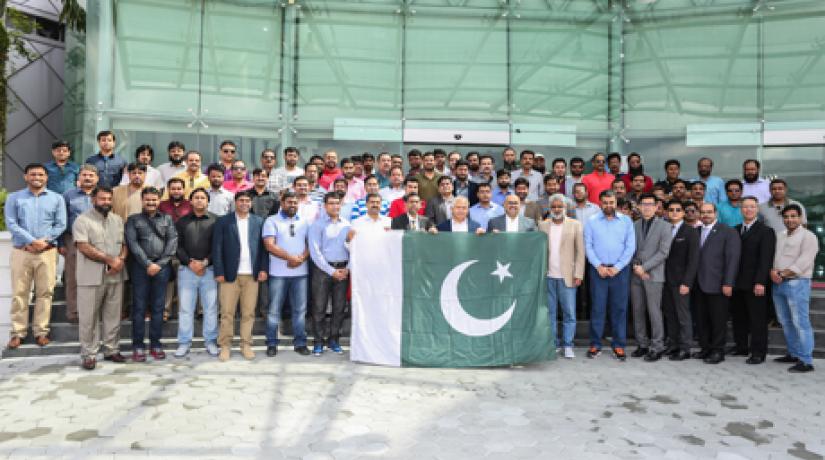 [GROUP PHOTO]: Delegation from Superior University and Group of Colleges, Pakistan sharing a light moment with UCSI University's representatives on campus grounds.
KUALA LUMPUR: UCSI University (UCSI) was pleased to host delegates from Superior University and Group of Colleges, Pakistan. The delegation consisted of 50 college principals and 30 members from NEO Media Group and the University's administration team was led by their Chairman, Prof Dr Chaudhry Abdul Rehman.

The delegation met by Prof Dato' Dr Ahmad Haji Zainuddin, the Deputy Vice-Chancellor of UCSI's Academic Affairs and International, discussed areas of mutual interest and explored further areas of possible collaboration and cooperation. This involves faculty exchange, student mobility, scholarship opportunities and research partnership in the area of hospitality and tourism related to China-Pakistan Economic Corridor (CPEC).

Further to the discussion, Superior University also signed a Letter of Intent to integrate into UCSI's network.

The highlight of the visit also includes a lecture on 'Future of Hospitality and Tourism Industry: Opportunities for Malaysia & Pakistan' by Assoc Prof Dr Kashif Hussain, Dean of UCSI's Faculty of Hospitality and Tourism Management (FHTM).

UCSI is proud of its strong links to industry, government, and other educational organisations. The University welcomes distinguished visitors from around the world and value the contribution these visits make to academic expansions and the internationalisation of the University.

According to Dr Kashif, while both UCSI and Superior University will retain its unique identity and mission, their combined capabilities will bring together the curricular offerings in hospitality and tourism to lead transformative education that will strengthen the position of both universities as world-class institutions.

"Through this collaboration, the Asia-Pacific region will see the entirety of our effort and determination in bringing together the unique strength in one of the world's largest industries to develop skilled human capital leading to senior positions and leadership careers for our students."

He also added that with the internationalisation of UCSI, students will have the enhanced access to the international opportunities and expertise that will contribute critically to their long-term success.

"It is all about education excellence. The more we can collaborate and the more we can engage with each other, I believe that we can create an even higher level of excellence in our students and academics. With this new collaboration, many hospitality and tourism companies might be interested in working with us and offer our students opportunities that will impact the transformation."