Three UCSI University Medical Students Heading to Harvard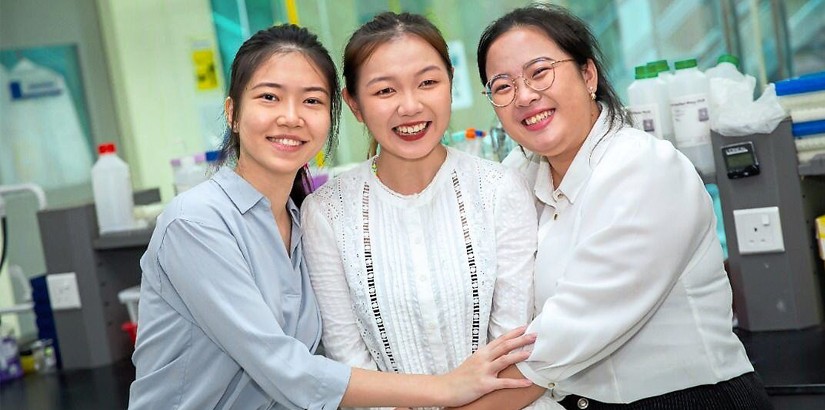 UCSI University medical students (from left): Fiona Ho Jing Min, Ngu Hui Ling, and Clarice Siow Jing Rou, will focus on aldosterone signalling in their research.
Kuala Lumpur – Three medical students from UCSI University will embark on a high impact research programme for a year-long at Harvard Medical School and Brigham and Women's Hospital in the United States.
The trio, Fiona Ho Jing Min, Ngu Hui Ling, and Clarice Siow Jing Rou, who are Doctor of Medicine (M.D) programme students from the Faculty of Medicine and Health Sciences at UCSI University were selected by Harvard under the Star Trek programme.
The Star Trek programme is an initiative that provides UCSI students with opportunities to contribute to cutting-edge science, work alongside the world's best minds, and experience life at the forefront of knowledge.
Siow revealed that she hoped to make valuable contributions to the team through this research opportunity and look forward to improving human life through cutting-edge research on new information and insights.
The trio will be focusing their research on aldosterone signalling in which they will study factors that lead to aldosterone changes and its impact on the human body - aldosterone is a steroid hormone secreted by adrenal glands; its primary role is to regulate salt and water in the body, thus influencing blood pressure.
Ho noted that the study will further understand the hormonal mechanisms that influence cardiovascular disease, which is one of the leading causes of death worldwide.
Through the Star Trek programme, UCSI students have worked on solutions in endocrine research, nanorobotics, and DNA origami, among others.
Ngu shared that in addition to academic knowledge and research skills, she believes that the rich extracurricular learning experience and soft skills gained at UCSI are also one of the qualifications for Harvard University.
The trio are among 12 participants from the varsity who have been offered the Harvard opportunity since 2014.