Towards A Sustainable Future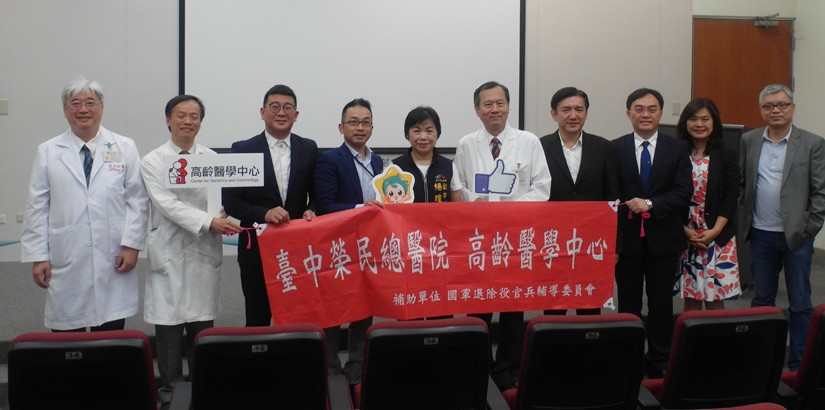 (third from left) Associate Professor Dr Pek Chuen Khee.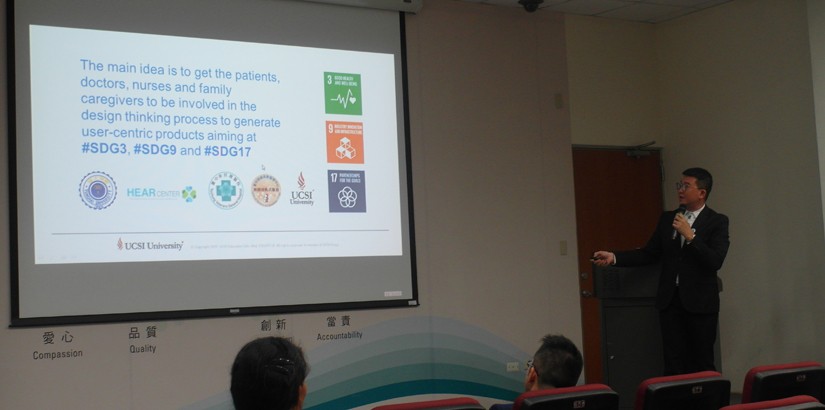 Dr Pek giving his talk at the conference.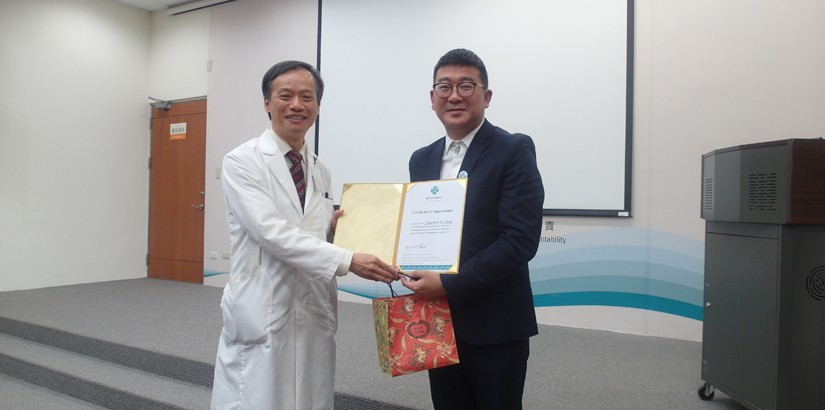 Dr Pek receiving a token of appreciation.
Faculty of Business and Information Science Associate Professor Dr Pek Chuen Khee gave an impactful talk entitled "Sustainability Development as a Catalyst to De-Ageing Our Earth" at a recent international conference in Taichung Veterans General Hospital, Taichung, Taiwan. The conference was on "Humanity and the Environment: An Ageing Earth" held on June 15, 2019.
The main objective of the talk was to get patients, doctors, nurses and family caregivers to be involved in the design thinking process to generate innovative patient-and stakeholder-centric healthcare products and services aiming at SDG 3- Good Health and Well-being, SDG 9- Industry, Innovation and Infrastructure and SGD 17-Partnerships for the Goals for sustainable patient experience and business sustainability.
The talk demonstrated to the audience, comprising officials from the city government, medical practitioners such like doctors, nurses, medical students and the general public that UCSI University is serious in its agenda in supporting the country and the world to achieve the UN SDGs by 2030. UCSI University has been continuously building stronger human capital among its academics and researchers, who can forge research and teaching collaboration such as that with the Taichung City Government, Taichung Veterans General Hospital and Tunghai University.
The talk is related to business and information science in the context of patient experience and business sustainability of healthcare centres. The talk shared how the core values Compassion, Quality, Innovation and Accountability of Taichung Veterans General Hospital, Taiwan and other healthcare centres fit well into SDG 3, SDG 9 and SDG 17.
The talk focused on innovation to create patient-centric and caregiver-friendly infrastructure, healthcare products and services to enhance and sustain the quality of life of the patients and aged population. Design Thinking, an innovation tool to help design user-centric products and services, was introduced and its application in healthcare industry shared citing success stories from international hospitals and healthcare centres.
"SDG has been my passion and I inspire to share the linkages of SDG with as many business areas as possible to the 17 Goals. This talk is a good opportunity for me to relate user-centricity and SDGs to healthcare centres," said Dr Pek.
"Although the 17 UN SDGs are known to many, few understand the actual application to their work scope and place. I hope this talk will help the healthcare practitioners and government officials to understand the SDGs better, support the 17 Goals and be part of the global citizen community," he added.