Tunku Abidin proclaimed as the first Pro-Chancellor of UCSI University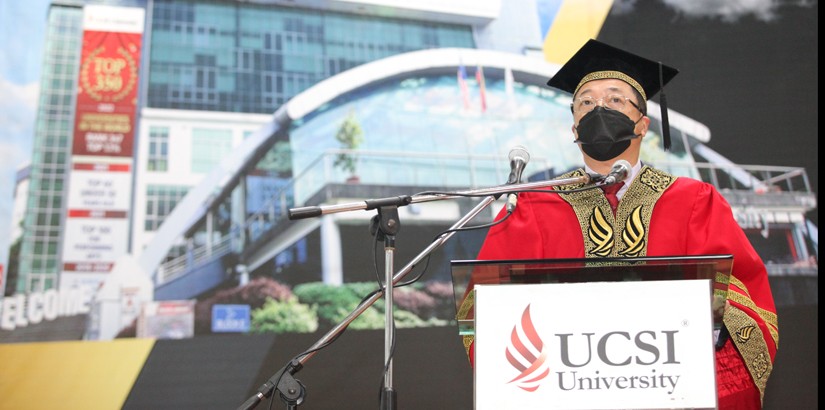 UCSI University Council Chairman Dato Peter Ng today proclaimed Tunku Zain Al-Abidin ibni Tuanku Muhriz as the first Pro-Chancellor for the University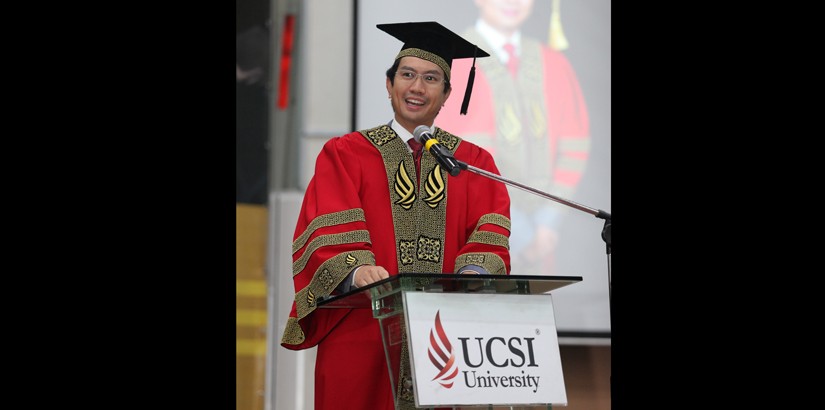 Tunku Zain Al-Abidin ibni Tuanku Muhriz was today proclaimed as the first Pro-Chancellor of UCSI University
KUALA LUMPUR, Nov 29 – Tunku Zain Al-Abidin ibni Tuanku Muhriz has been proclaimed as UCSI University's first Pro-Chancellor this morning.
The proclamation, made by the University's council chairman Dato Peter Ng, was done ceremoniously at UCSI University 33rd and 34th convocation ceremony.
"It is our honour and privilege to have Yang Amat Mulia Tunku Zain Al-'Abidin ibni Tuanku Muhriz as our Pro-Chancellor.
"We eagerly look forward to Yang Amat Mulia Pro-Chancellor's leadership and guidance in bringing UCSI to greater heights," Ng said at the final day of the four-day convocation ceremony.
Tunku Abidin took office on December 8, 2020 and attended his first convocation for the University since Friday as the Pro-Chancellor.
He is the second son of the reigning Yang di-Pertuan Besar of Negri Sembilan with a heart to drive the Malaysian education system to greater heights.
Tunku Abidin was educated at the Kuala Lumpur Alice Smith School Marlborough College and London School of Economics and Political Science where he obtained his BSc in Government and Sociology, and MSc in Comparative Politics and Imperial History.
After having worked in a number of think tanks, the Houses of Parliament, including a stint at the World Bank as a Public Sector Consultant, Tunku Abidin returned to Kuala Lumpur and initiated several pertinent and impactful initiatives, some of which were done together with the United Nations.
He has contributed his insights on public policies and ideals of a better nation as a columnist in several newspapers. Some of the pertinent topics that he usually writes about include the principles needed to holistically build a nation, of which, highlights the importance of education, partnership among nations, renewal of ideas to collectively shape a broader strategy for the greater good, understanding and embracing the Rukun Negara.
Other than that, Tunku Abidin is greatly interested in music and is an accomplished pianist. He gives his utmost support to the arts scene and is the patron for the Euroasia Association of Performing Arts. Aside from that, Tunku Abidin has also performed at the Konsert Diraja UKM and he is the first patron of Hands Percussion – a Malaysian percussion ensemble.
As the Pro-Chancellor, Tunku Abidin hopes to highlight the efforts needed in the areas of civil society activism, public policy advocacy, business innovation, educational initiatives, sporting prowess and musical camaraderie amongst the UCSI community.