U-SchoS organises fun yet effective professional development talk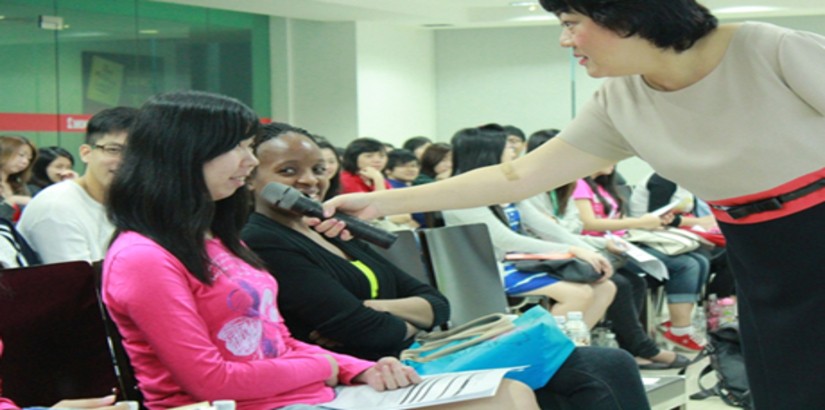 ENGAGING SESSION: The participants learned many things about English through fun yet educational activities.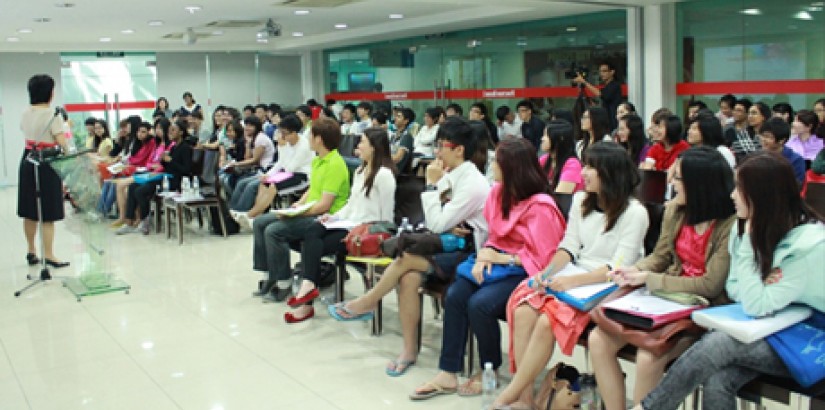 FUN YET EFFECTIVE: Apart from learning about the English language, the attendees actively participated in the activities with much cheer and laughter.
Kuala Lumpur, 25 Jan 2013: One hundred and twenty UCSI University students participated in the recent half-day professional development talk, themed "Write it Right, Say it Correctly".

Organised by the UCSI University Scholars' Club (U-SchoS), the talk aimed to create awareness on the importance of writing and conversing well in English among university students. This way, participants were able to develop better business writing and communication skills.

The speaker - Ms Margaret Soo - teaches Communications and English Language courses at the School of Education in UCSI University's Terengganu Campus.

She is a certified professional trainer - in workplace English and soft skills management programmes by the Human Resource Development Council (PSMB) and Malaysian Institute of Management (MIM) - who has spoken to various youth and community-based groups.

The participants were taught about common mispronunciation and grammatical mistakes, thus enabling them to have a better grasp of English; to speak and write with more care and confidence; and to have a heightened sense of respect for the language.

During the event, there were also various activities such as word games and jokes about the language, which portrayed learning English as a fun yet educational experience.

"The talk was very beneficial," shared Terry Lim, a student who is currently studying or pursuing the Mechatronic Engineering degree programme at UCSI University. "I learned basic pronunciation rules that one usually gets wrong."

Another attendee also added that he really enjoyed the talk and lost all track of time as the speaker was very engaging.

U-SchoS was formed by UCSI University scholars, whose achievements demonstrate a sustained level of excellence in academics, sports and extra-curricular activities.

As part of an initiative by U-SchoS, the U-SchoS' Professional Development Talk aims to provide scholars with learning opportunities for their personal development and to provide them with avenues to interact with well-known industry leaders and personalities in their respective fields.

The next U-SchoS' Professional Development Talk - namely, "My Money and Me" - will be held on Mar 15, 2013. The club will organise more talks and activities for students in the coming months...stay tuned......