UCSI's Food Science with Nutrition student achieves across the globe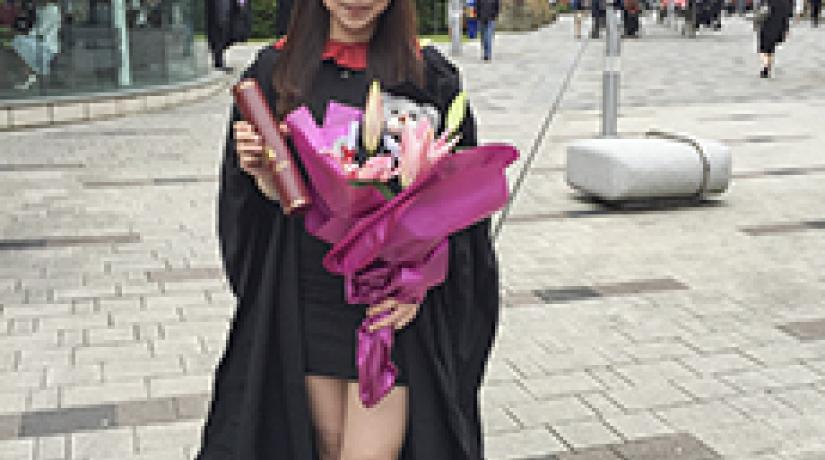 PROOF OF DETERMINATION: Pong's resolve to increase public awareness on food safety and quality saw her receive the Oxford University Press Achievement Prize.
GRATEFUL: Pong credits UCSI for giving her the edge to succeed in Northumbria University.
KUALA LUMPUR: Science has always fascinated Pong See Leng. It was not long until she realised she could integrate food and science together to benefit the community. Today, her passion saw her receive the prestigious Oxford University Press Achievement Prize in Biology, Food and Nutritional Sciences Programme.

The prize is awarded to the student with the best performance determined by the highest classification average.

According to the UCSI University (UCSI) BSc (Hons) Food Science and Nutrition student, the award has further motivated her to pursue her ambition of decreasing the prevalence of food-and-nutrition-related diseases as well as increase the public awareness on food safety and quality.

"Our modern food system is very complex and changes continuously. Today and in the future, the food system must be able to feed the growing population in a sustainable way, while safeguarding both human and planet health," she said.

Pong credits the University for boosting her confidence and giving her the edge needed to further her studies in the UK.

"The university has provided me with concrete biological and chemical knowledge as well as basic laboratory skills, as a basis for further understanding in this field," she said.

Pong pursued the International Degree Pathway Programme in UCSI before graduating with a Food Science and Nutrition degree from Northumbria University.

"I would like to express my sincere gratitude for the people who have always been there to support and guide me. This is a level of success I certainly wouldn't have achieved on my own."

As a pioneer in food science education in the Malaysian private higher education landscape, UCSI's Faculty of Applied Sciences (FoAS) prides itself with having state-of-the-art laboratories and equipment as well as award-winning academicians. Its BSc (Hons) Food Science with Nutrition programme is uniquely designed to provide students with the combined knowledge of Food and Nutritional Sciences. The Faculty's experience and advantage in this field is clear during the recent 9th Malaysian Institute of Food Technology (MIFT) Food Science and Technology Seminar held in March 2015 when numerous of their students clinched prizes in every competition available.