UCSI's Hope Revive Club spreads love at the orphanage during Christmas time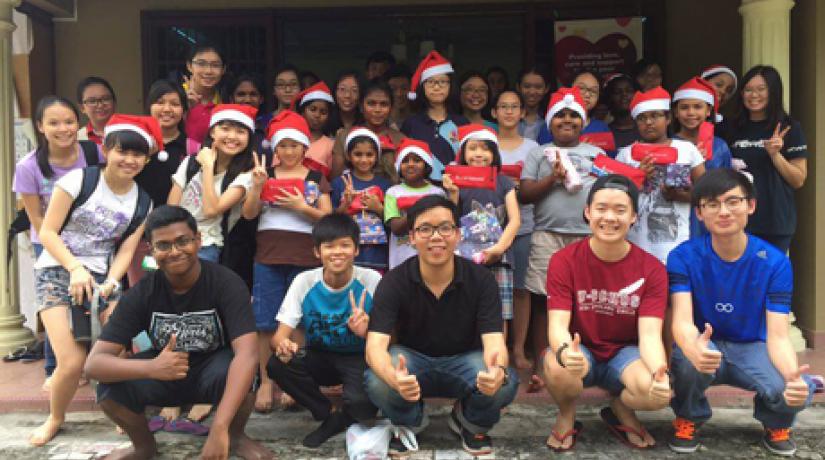 [GROUP PHOTO]: Members of UCSI's Hope Revive Club and the girls at Rumah Kasih in a group photo.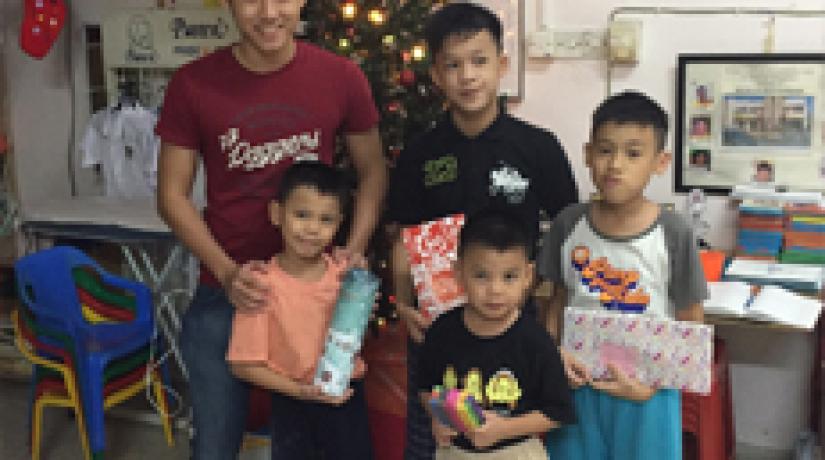 [ALL SMILES]: The boys at Rumah Sayangan smiled for the camera with their Christmas gifts.
KUALA LUMPUR: As part of their efforts to put smiles on the faces of the less privileged in the society during Christmastime, members of UCSI University's (UCSI) Hope Revive Club recently paid a visit to Rumah Kasih orphanage.

25 members of the club who went for the visit were accompanied by their lecturers; Derek Wong and Leow Chun Yan.

The visit saw the children from the orphanage and their caretakers entertained with fun games and activities organised by the club members. They were also given gifts donated by the School of A-Levels Students' Association (SALSA).

Established in 2006 by Persatuan Kebajikan Kasih, Rumah Kasih houses 16 girls between the ages of 4 and 17. Located in the heart of Petaling Jaya, the orphanage provides them shelter, wholesome nutrition, sound social skills and dependable advice, as well as basic healthcare.

The kindly act did not stop there. Presidents of the Hope Revive Club and SALSA also paid a visit and brought gifts to the orphans in Rumah Sayangan in Cheras as part of their Christmas celebration.

Commenting on the effort of the club members, Wong said that the essence of the visits were to show that they care for the less privileged and that the visits were more than just voluntary works.

"Deep in their heart, the students care for the less privileged. It is good that they always find ways to provide and reach out to them. It gives the less privileged a sense of belonging," he said adding also that it gives the students the opportunity to hone their social skills.

The University's Hope Revive Club is a non-profitable charity club with more than 50 students. Among the activities organised by the club in 2015 includes Go Green Week, Hopes for Paws, Rumah Kasih Visit 1, Pantai Morib Beach Cleaning and Rumah Kasih Visit 2.