UCSI inspires passion towards STEM fields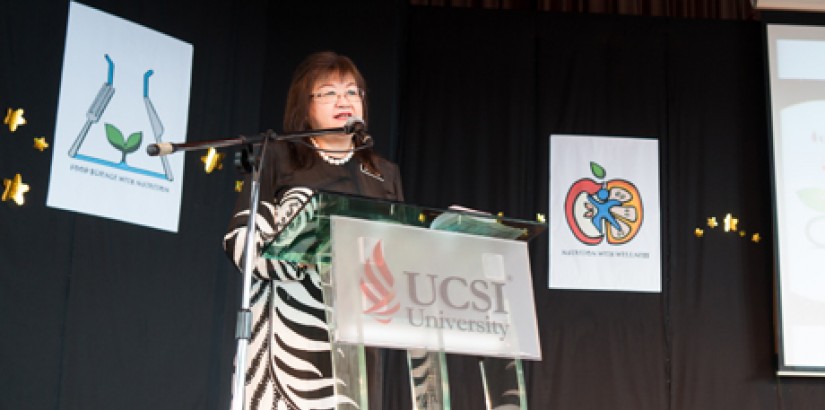 CALL FOR ACTION: Deputy Minister of Higher Education Yang Berhormat Datuk Mary Yap emphasising the importance of Malaysian's youth interest in the STEM field.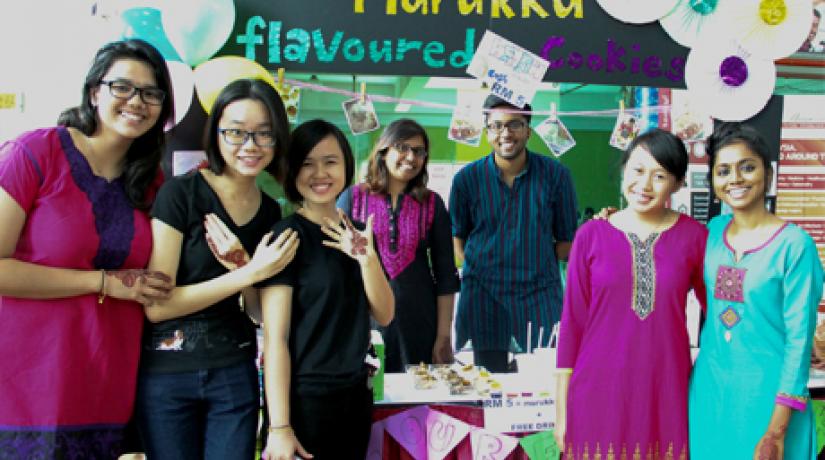 INNOVATIVE: Students selling a healthier spin on local cuisines during the annual Applied Science Week.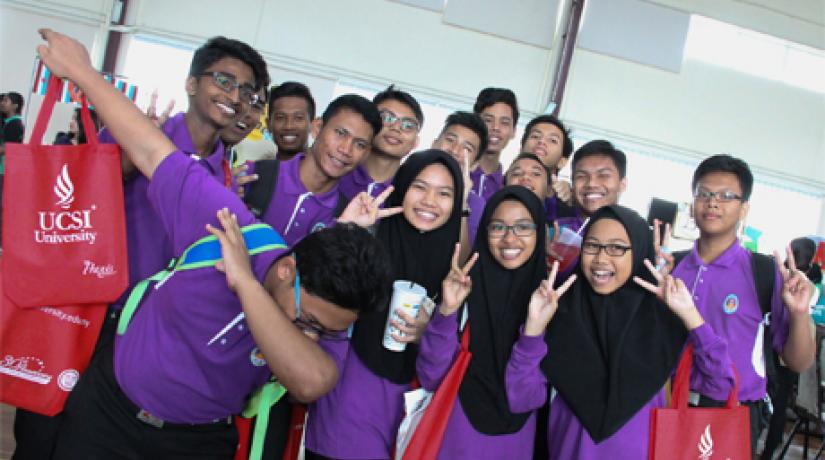 ALL SMILES: Secondary school students were invited to visit the booths and attend workshops organised throughout the event.
KUALA LUMPUR: UCSI University's (UCSI) Faculty of Applied Sciences (FOAS) recently organised its 4th Applied Science Week (ASW), which was attended by prominent figures namely, Yang Berhormat Datuk Mary Yap Kain Ching, Deputy Minister of Higher Education, and Professor Dato' Dr Ahmad Hj. Zainuddin, Deputy Vice-Chancellor of Academic Affairs and International and Director of UCSI's Institute of Creative Art and Design.

Themed 'The Science, The Experience & U', the event aim to showcase UCSI students' innovative creations and engage the community to regenerate enthusiasm towards the fields of Science, Technology, Engineering and Mathematics (STEM). The event also served as a platform for UCSI students to present their research work and test their credibility in conducting research as well as enhance their public speaking skills.

During Yang Berhormat Datuk Mary Yap's speech, she emphasised the importance of Malaysian's youth interest in the STEM field and congratulate UCSI for seizing the many opportunities to discover knowledge, nurture passion for science and prepare students to succeed in an increasingly competitive world.

"A key concern for higher education is always the provision of quality higher education for our citizens. In this light, it is comforting to know that private universities like UCSI are performing beyond expectations.

"Education can change society and it is reassuring to know that UCSI will always be ready to be the change agent," she said.

The two-day event highlighted a range of activities involving the fields of food science, biotechnology, nutrition and aquatic science. Students from the fields of food science showcased their very own formulated food and beverage products with commercial potential whereas students from the aquatic science field demonstrated the concept of 'aquaponics' and 'aquascaping'.

Various workshops were also held for students from several local secondary schools in Selangor and Wilayah Persekutuan to introduce them to the importance of nutrition, biotechnology and microbiology. Approximately 100 student leaders attended the workshops and visited the booths around the event.

Held annually since 2007, the event was renamed after the faculty, when the biotechnology programme students participated along with the food science and nutrition students in 2012. Profits generated from the event was channelled to Yayasan Sunbeams Home.