UCSI LAUNCHES NEW AQUATIC SCIENCE CLUB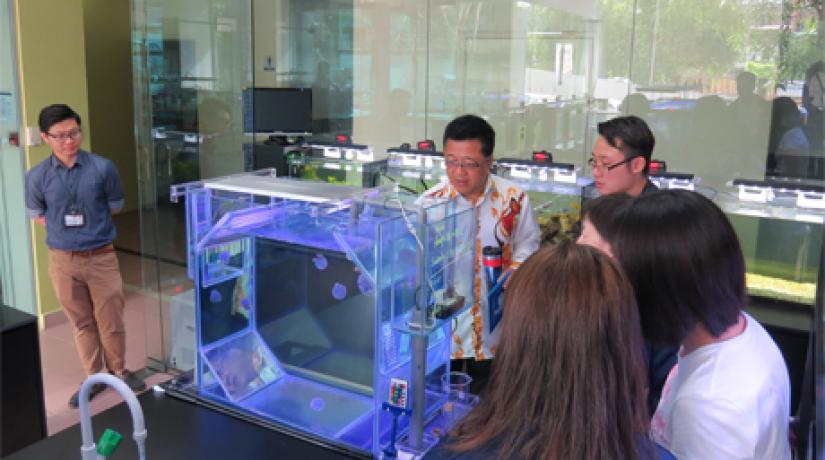 KREISEL TANK: Dato' Peter Ng admiring the modern kreisel tank. The tank is specially designed without sharp corners and uses a special water pump to avoid tearing the fragile membrane of the jellyfish.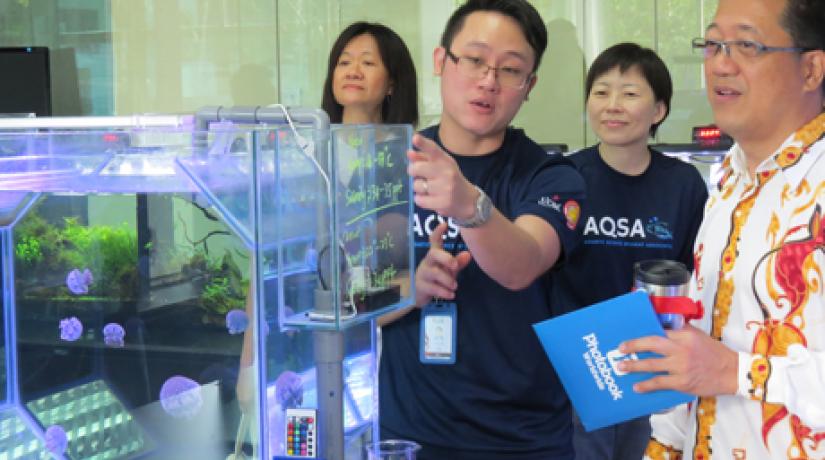 HIGH TECH: Lim Lai Huat, a senior lab technologist specialising in marine systems and the club's co-advisor showing Dato' Ng the facilities.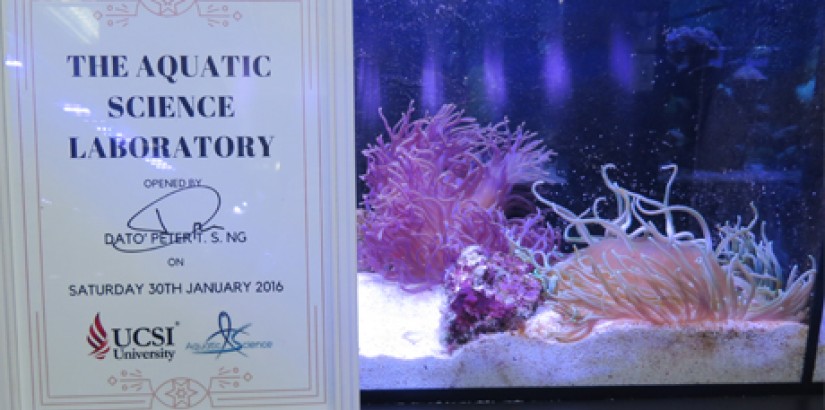 The Aquatic Science Club was launched in conjunction with the opening of the new Aquatic Science Laboratory.
KUALA LUMPUR: Buoyed by the success of its aquatic science degree, UCSI University (UCSI) launched the Aquatic Science club for students with an interest in discovering more about aquatic life and conservation.

According to club advisor Assistant Professor Dr Teo Swee Sen, who is also the head of the aquatic science programme, the club aims to become a platform for both students and the public to be involved in aquatic conservation. Most club events will be opened to the public and activities include scuba diving lessons and aquascaping – a form of underwater landscaping.

The club's activities is supported by the university, which has invested heavily in its new dry and wet labs equipped with aquarium tanks ranging from one to eight feet in length. The new facility is home to the jellyfish kreisel tank. The kreisel tank is a carefully designed circular aquarium made specifically for jellyfish and seahorses that are sensitive to water pumps or even the corners of the tank itself.

The launch took place on 30 January 2016 and was officiated by UCSI's Founder and Group CEO, Dato' Peter Ng.

In his speech, Dato' Ng reminded students that it is humanity's responsibility to preserve marine habitats. He added that there is a lack of awareness about the aquatic ecosystem in the country and the establishment of the Aquatic Science club is a step in the right direction towards cultivating conservation habits amongst the younger generation.

"One thing we can do is to care for our oceans by actively participating in efforts to save it. We need to rehabilitate our oceans which are so damaged to the point where bleached corals are aplenty as are broken bits of corals on the sea bed," he shared.

He added that Malaysia is a country known for the beauty of its beaches and islands, and education has a role to play to ensure this is passed on to the next generation.

Education is expected to be a popular choice for those looking to do their bit for the environment in the future.

"The future in aquatic science is tremendous and there are numerous opportunities for the application of the relevant knowledge in the market today, especially with the increasing scarcity of marine wildlife," he said.