UCSI scholars bring "My One-Day Uni Life" to underprivileged children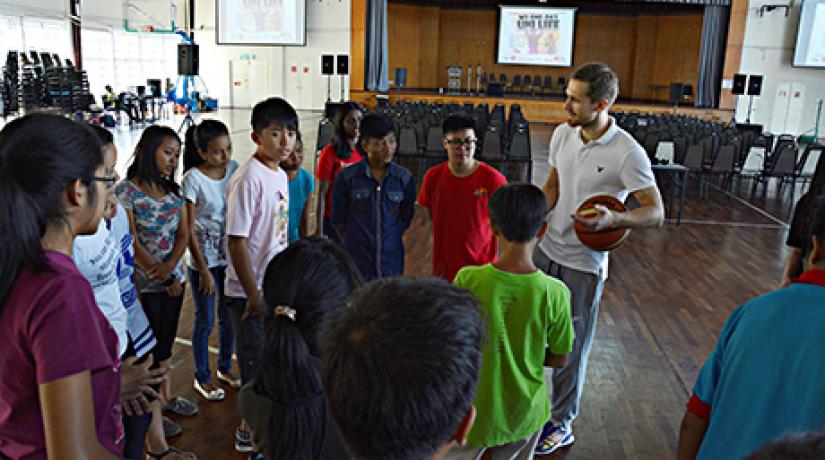 FUN TIME: Student Affairs & Alumni division head (Sports and Fitness Department) Vitalii Goncharenko engaging children in a basketball game.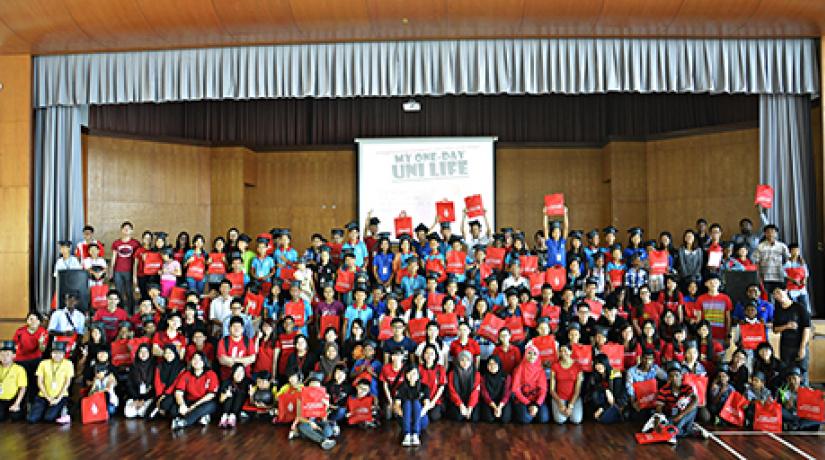 GROUP PORTRAIT: All participating children posing for a group shot with volunteers and the organising committee during "My One-day Uni Life" at UCSI.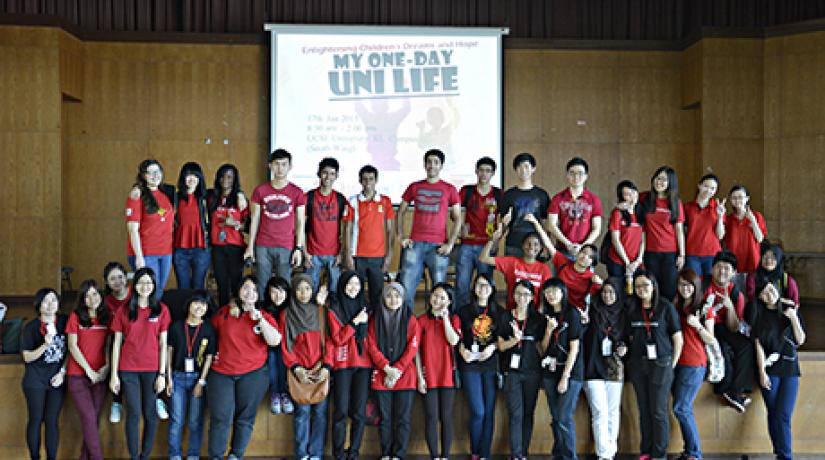 ALL SMILES: "My One-day Uni Life" organising committee posing for a group shot during the event.
KUALA LUMPUR: The UCSI Scholars' Club (U-SchoS) recently organised "My One-day Uni Life" event to showcase student life at UCSI to the general public.

Over 100 children from seven children's homes and schools participated in the event. These include Sri Eden, Rumah Chretus, Rumah Sayangan, Rumah Charis, Chin Student Organisation Refugee School, Rainbow Home, House of Joy and Ruth Education Centre.

The event provided the children with better understanding of 'life' as a student at UCSI. 'University life' started with orientation, followed by lectures, lab work and tutorials, and other student activities.

It is worthy to note that the children also had the opportunity to attend lectures for various programmes including medicine, engineering, food science, fashion design, music and architecture.

For extracurricular activities, they were exposed to and actively participated in activities like basketball and wushu. Designed to provide the ideal platform for the children to learn beyond the classroom and discover their interests, the activities came to a close with a convocation ceremony.

According to the event's organising chairperson and UCSI scholarship recipient Chua Sher Li, many UCSI scholars came forward to volunteer and make a difference in the lives of the children.

"We hope this one-day experience will help the children to not only find out what they're really passionate about but to also be a motivating factor for them to study diligently," she said.

The event was notably an enjoyable one for all involved, and received glowing feedback – accompanied by hopeful faces and bright smiles – from the young participants.

"I enjoyed the Music class and the performances for the convocation ceremony but the best thing was definitely walking up to the stage with my graduation hat!"

"From now on, I will put in more effort into studying. I really hope to be a university student one day."

Among the sponsors who contributed to the success of the event include UCSI's Student Enrolment Centre, IKON Connaught, Pat Kin Pat Sun Café (IKON), Fraser & Neave (F&N) Holdings Berhad, Lifetree Café and City Write.

Creative Minds also supported this event by conducting a LEGO session for the Engineering class.