UCSI scholars empower underprivileged kids through music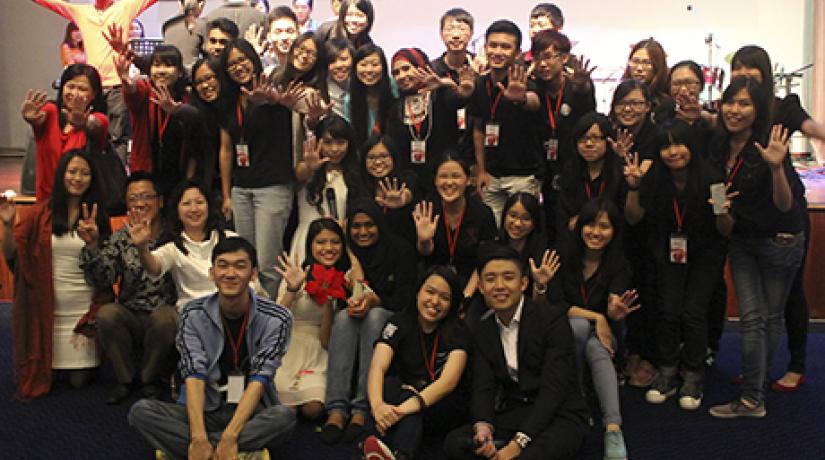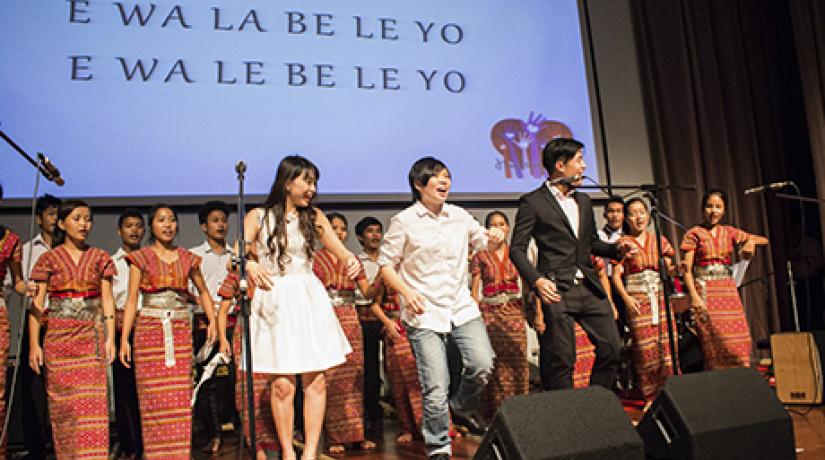 GROUP PORTRAIT (Middle): 'Hands of Hope Charity Musical Night' performance director Kim Lim in the midst of hosting an interactive activity on stage with the emcees of the night.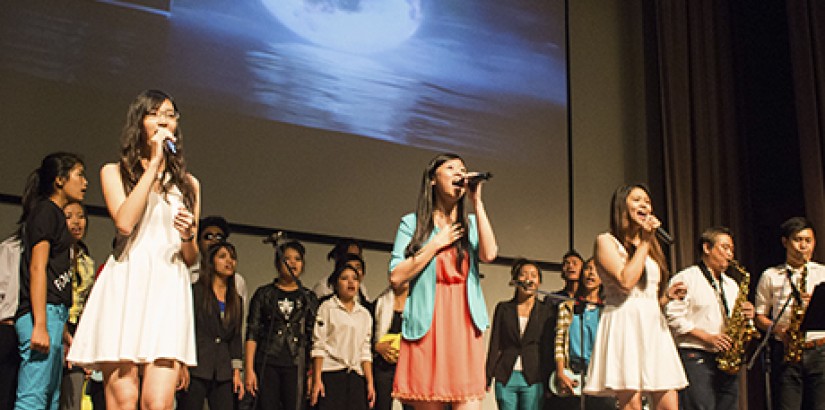 TOUCHING SONG: U-SchoS president and Hands of Hope co-founder Suzanne Ling (middle) performing "Hero of My Life" with two other UCSI music scholars during the 'Hands of Hope Charity Musical Night'.
KUALA LUMPUR: The UCSI Scholars' Club (U-SchoS) recently organised the 'Hands of Hope Charity Musical Night' at UCSI University to raise funds to purchase musical instruments for three children's homes.

These include the Chin Student Organisation (CSO) Refugee Learning Centre, Rumah Chrestus, and Sri Eden Welfare Association of Selangor and Kuala Lumpur, which are homes to more than 110 underprivileged children and those with special needs.

Notably, the event received an overwhelming response from the public; over RM10,000 was raised and U-SchoS also received 50 ukuleles from L. Luthier and a complete drum set worth RM3,000 from an anonymous donor.

Inspiration for the charity musical night came through Hands of Hope, a community project under U-SchoS. Volunteers from Hands of Hope spent months volunteering at various charity organisations since January this year. In addition to tutoring the children in academic subjects, the volunteers also provided lessons on co-curricular activities. And when the volunteers taught the children music lessons, they hit upon a realisation; the children – even those with learning difficulties and special needs – truly enjoyed music. It was during the music lessons that the children really discovered new talents in themselves, let down their guard and connected with the volunteers.

Realising that the lessons – and the children's progress in music – were limited by the lack of musical instruments in the charity homes, U-SchoS decided to organise the Hands of Hope Charity Musical Night.

According to U-SchoS president and Hands of Hope co-founder Suzanne Ling, who is studying psychology at UCSI, not many realise they are privileged and blessed.

"Many children out there are not as privileged as we are, which is why we wanted to make a difference in their lives," she said.

Another Hands of Hope volunteer and the event's performance director, Kim Lim, was of the same view: "Through music, we really hope to equip the children with skills that can take them further in life."

Among the performances during the night were jazz music by UCSI's Institute of Music students and performers from Munky Jazz Project as well as a special bamboo dance by the children.

But what took the icing on the cake was the finale – an inspirational song titled, "Hero of My Life" about following your dream. The song was composed and written by Lim and performed by Ling, who was accompanied by two other UCSI music scholars.

According to UCSI Group founder and chairman Dato' Peter Ng, who attended the event with his family, the performance was very touching.

"I would like to take my hat off to the volunteers who really put their heart and soul into the project. We should all continue this tradition of sharing," he said.

At the end of the event, awards were presented to children who demonstrated dedication in their academic study.