UCSI scholars meet business extraordinaire Phng Li Kheng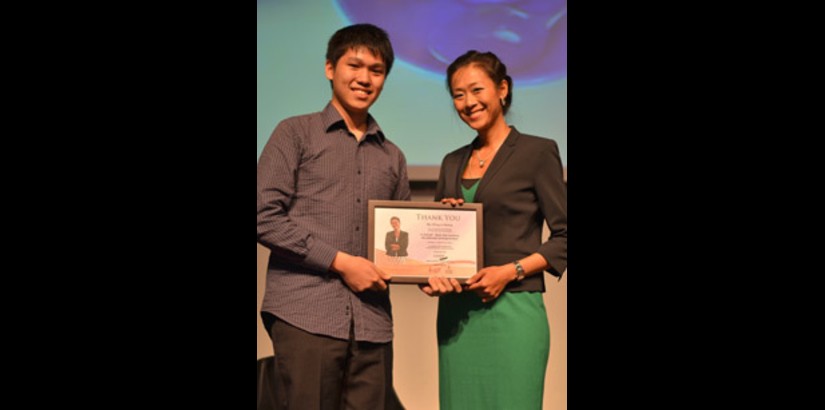 APPRECIATION: The organising chairperson of the recent 'Meet the Leaders' talk, Kevin Yapp Jun Hao, presenting a token of appreciation to business extraordinaire Phng Li Kheng.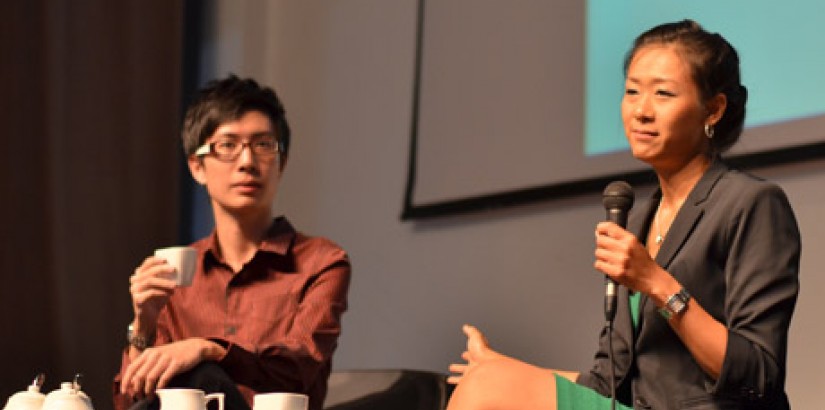 ENGAGING SESSION: Business extraordinaire Phng Li Kheng addressing her young audience during an interactive Q&A session.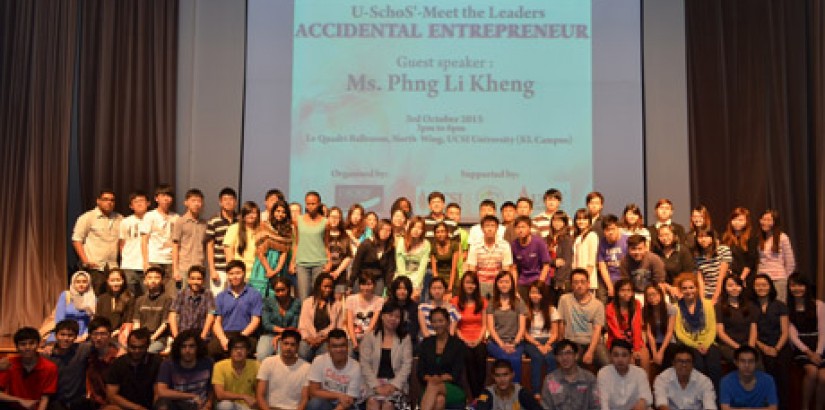 GROUP PORTRAIT: A group shot of the participants with business extraordinaire Phng Li Kheng (front row, sixth from right)and U-SchoS' club advisor and UCSI University Trust head Shannen Choi (front row, seventh from right).
UCSI University's Scholars' Club (U-SchoS) recently organised an exciting sharing session titled, "Meet the Leaders" to provide a platform for its scholars to be inspired by and learn from successful leaders.

And the speaker at this event – attended by 80 students at the Le-Quadri Ballroom on campus grounds – was no other than Phng Li Kheng, who shared her true story on how she became an 'accidental entrepreneur'.

Having graduated from a renowned hospitality institution in Switzerland, Phng often thought of ending her career as a hotel general manager although it never crossed her mind to become an entrepreneur.

But life has its own way of doing things and soon, opportunity came knocking at the door.

With her family's Coffee Bean and Tea Leaf business in Shanghai on the verge of bankruptcy, she was tasked to make the transition to bankruptcy a clean one.

Not ready to let the business go just yet, she – filled with big dreams and an eye for adventure – was determined to succeed in the metropolitan city.

In the span of nine years, Phng brought her family business back to life though she experienced a whirlwind of hardships and failures.

From a mere two outlets, the business soon expanded to encompass over 35 outlets spread across Shanghai.

The students found Phng's life story truly inspiring, and were most attentive when she also shared with them her values and 'factors' that kept her moving forward in difficult times.

Encouraging her young audience to pursue dreams that truly satisfy them, she pointed out that in any team or organisation, it was important to understand the importance of 'people' and building lasting relationships.

Only then can a sense of "ownership" and accountability be cultivated, she added.

She also went on to give advice on competing with other market players: "Knowing your competitors is important but that doesn't mean you need to aspire to become like them. Doing so will only allow you to be as good as they are when you have the potential to be better."

The talk was very well received among the scholars, who also had the opportunity to explore the topic of entrepreneurship in greater depth during a moderated Q&A session with the speaker.

"We received tremendous (positive) feedback! The students gained much (valuable insight) from the event and found the speaker truly engaging," enthused the organising chairperson Kevin Yapp Jun Hao, who added that upcoming events would see more sharing sessions with industry leaders as well.

A coffee appreciation session was conducted at the end of event, where students got to know more about the art of drinking coffee and how to enjoy a good cup of coffee in everyday life.

To view more photos of this event, please click here to access U-SchoS' photo album on Facebook.