UCSI scholars strengthen leadership values among school students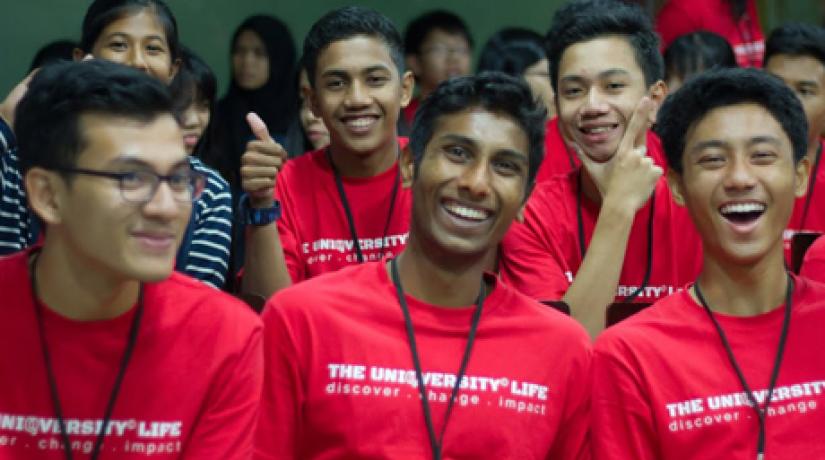 THUMBS UP: School students enjoying their camp and activities at The UniQversity Life.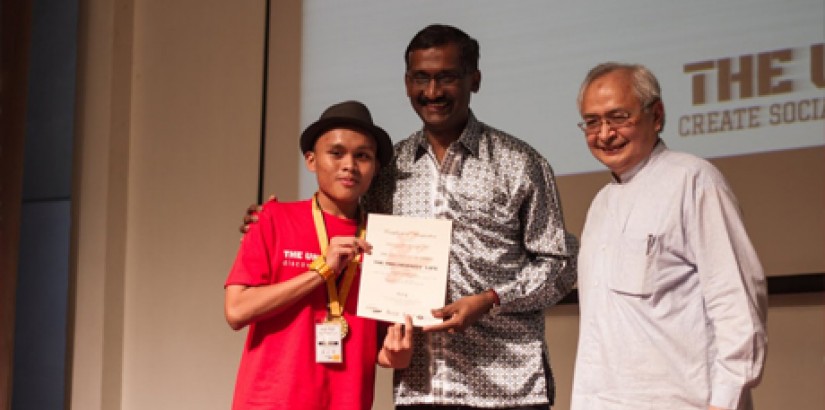 CANDID: (From left) A student and group category winner with YB P. Kamalanathan P. Panchanathan, Malaysia's Deputy Minister of Education II and Senior Professor Dato' Dr Khalid Yusoff, UCSI's Vice-Chancellor and President.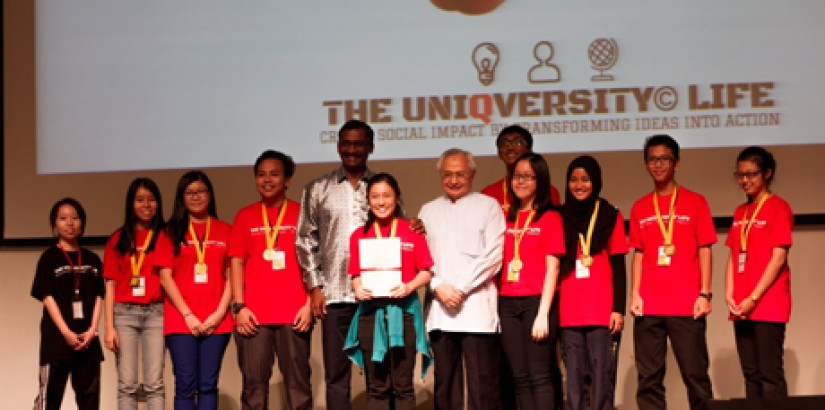 ALL SMILES: Group category winning team brings home medals and UCSI's bursary.
KUALA LUMPUR: An exclusive two-day one-night camp was recently held for school children. An event by student leaders from UCSI University's (UCSI) UCSI Scholars Club (U-Schos) 'The UniQversity Life' — was held to cultivate strong leadership values among youths.

Attended by approximately 150 student leaders from 16 secondary schools in Selangor and Wilayah Persekutuan, the camp aimed to provide a platform for the student leaders to realise their potential to change and impact the society. Themed 'Discover, Change, Impact", various activities and programmes were held for the student leaders to discover their talents and potential, to challenge their body and mind, and explore ideas. The activity also helped students form new networks and foster inter-school friendships.

Five programmes were specially designed to allow student leaders to hone their leadership, teamwork and interpersonal skills. These were Leadership Workshop, Race, IDEAS Challenge, Crime Scene Investigation (CSI), and Rise up Session.

Winners of the various competitions took home various prizes which include medallions and bursaries worth RM55,000.

The closing ceremony was held on 26 July and was graced by Yang Berhormat P. Kamalanathan P. Panchanathan, Malaysia's Deputy Minister of Education I. In his speech, he stated "We have to focus on character building to ensure the next generation of youth have the skills needed to be great leaders."

He further congratulated UCSI for seizing the many opportunities to discover knowledge, nurture innovation and prepare students to succeed in an increasingly competitive world.

This event was also attended by Senior Professor Dato' Dr Khalid Yusoff, UCSI's Vice-Chancellor and President. 25 high school counsellors and parents attended the closing ceremony.

The event received praise from Dato' Dr Khalid Yusoff, who highlighted the importance of education in society.

"Knowledge is power. It is important for us to acknowledge that there is no development without education. This camp equips the younger generation with the skills needed to lead in education and explore their visions in terms of educational and career pursuit," he said.

He also acknowledged the secondary school teachers present.

"There is a significant role that teachers play in education and the lives of their students. Your initiative to be part of the student leaders' growth as well as encouragement is an inspiration to my own academic staff."

U-Schos consists of scholarship awardees of UCSI University Trust, whose achievements demonstrate a sustained level of excellence in academics, sports and extra-curricular activities. As of 2015, UCSI University Trust has awarded close to RM65 million worth of scholarships and bursaries to more than 2,700 deserving students.

"We will continue to realise our vision to create social impact by transforming ideas into action. In this light, The UniQversity Life will be an annual event tailored for aspiring student leaders," said Lai Hao Cherng, Vice President of U-Schos, who is also the co-organising chair for The UniQversity Life 2015.