UCSI scholarship recipients dine with Deputy Education Minister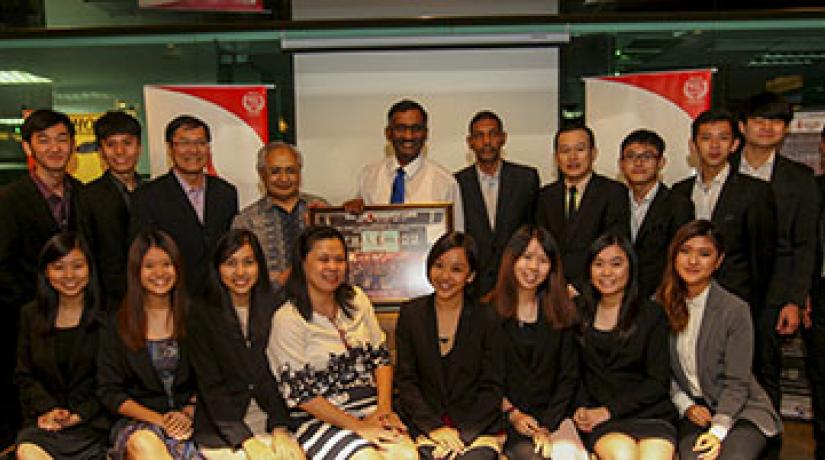 GROUP PHOTO: (middle) Deputy Education Minister Kamalanathan joined by UCSI Vice-Chancellor and President, Senior Prof Dato' Dr Khalid, UCSI senior management and members of UCSI Scholars Club for a group photo.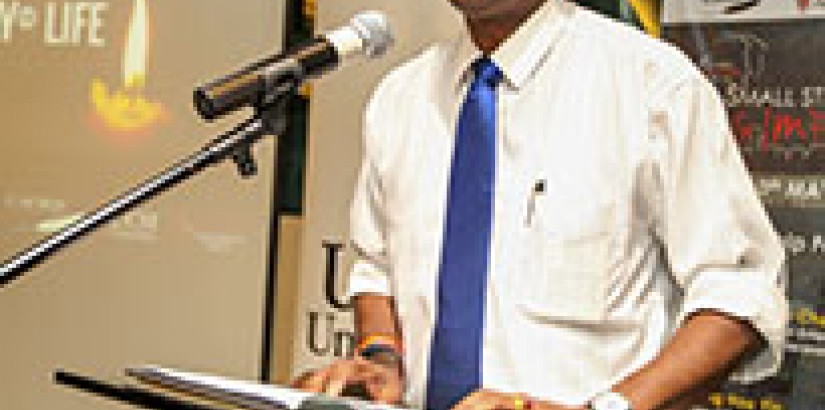 HIGH PRAISE: Kamalanathan sharing some words of encouragement and appreciation to UCSI's scholarship awardees for promoting strong leadership values among school youths.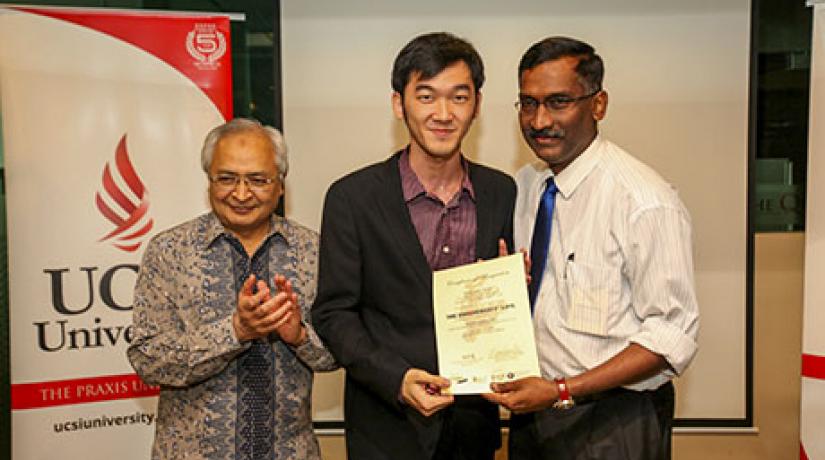 COMMENDATION: Kamalanathan (right), joined by Senior Prof Dato' Dr Khalid, presented certificates to Tan Jing Khai and the other organising committee members as a token of appreciation for their continuous efforts.
KUALA LUMPUR: UCSI University (UCSI) recently hosted a dinner session between Deputy Education Minister P. Kamalanathan P. Panchanathan and the members of UCSI Scholars Club (U-Schos) at The Quad Restaurant, an in-house business entity owned by the UCSI Group.

The dinner was initiated by Kamalanathan to commend the students for their efforts in continuously inculcating strong leadership values among school youths through their recently organised 'The UniQversity Life' camp. The dinner session was attended by 14 U-Schos members — scholarship awardees of UCSI University Trust.

'The UniQversity Life' camp was held on 25-26 July 2015, and was an exclusive 2-day 1-night event, attended by approximately 150 student leaders from 16 secondary schools in Selangor and Wilayah Persekutuan. Themed 'Discover, Change, Impact', various activities and programmes were held for the student leaders to discover their talents and potential, to challenge them physically and mentally, and explore ideas.

Kamalanathan congratulated UCSI for seizing the many opportunities to discover knowledge, nurture innovation and prepare students to succeed in an increasingly competitive world.

"Always find a way to say kind words of encouragement, you will be surprised how many people you could inspire," he added.

Kamalanathan also presented certificates to the organising committee members for organising the UniQversity Life camp.

The camp also received praise from UCSI Vice-Chancellor and President, Senior Prof Dato' Dr Khalid Yusoff, who was also present at the dinner.

Lai Hao Cherng the Co-Organising Chair for 'The UniQversity Life' camp, who is also the Vice-President of U-Schos, said it was encouraging to receive acknowledgement for their efforts.

"We will continue to realise our vision to create social impact by transforming ideas into action. In this light, The UniQversity Life will be an annual event tailored for aspiring student leaders," he said.

U-Schos consists of students whose achievements demonstrate a sustained level of excellence in academics, sports and extra-curricular activities. As of 2015, the club has more than 2,700 scholarship awardees who are recipients of the various scholarships awarded by UCSI University Trust.