UCSI students bring smiles through spooks
(left) Asst Prof Dr Chan handing over the RM1,500 raised by the UCSI mass comm students to a representative from Shelter.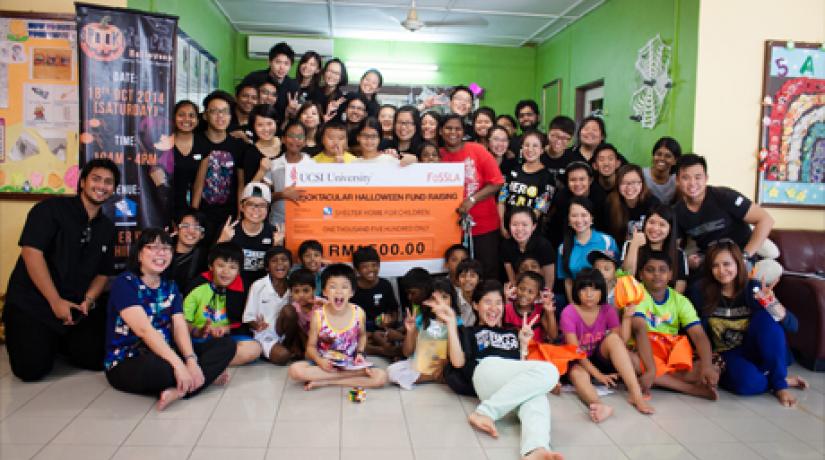 (first row, first from left) Asst Prof Chan with the UCSI mass comm students and children from Shelter at the end of the 'Spooktacular Halloween – Smiles through Spooks' event.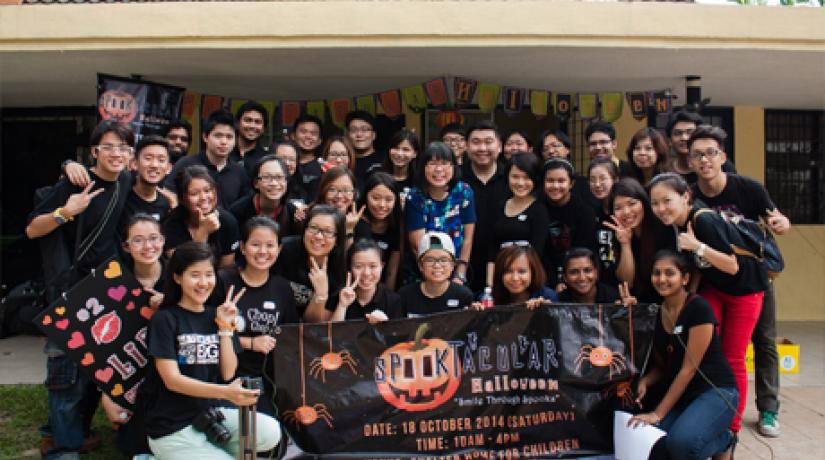 KUALA LUMPUR: It was a Halloween celebration with a difference as UCSI University's (UCSI) mass communications students brought cheer to more than 40 underprivileged children of Shelter – a welfare organisation. Instead of screams of terror, the event themed "Spooktacular Halloween – Smiles through Spooks" brought shrieks of joy.

The event was part of the BA (Hons) Mass Communication subject 'Seminar: Current Issues and Development in Mass Media'. Students were tasked with organising a charity event from collecting funds to using both traditional and social media to raise awareness for their cause. This is in line with UCSI's praxis® approach, which focuses on the application of theory to practice.

Instead of merely memorising theories and passing examinations, students learn the current industry practices and requirements. According to Yuzfaleeq Yusof, who was in charge of media relations for this project, the experience was eye-opening.

"We wanted to help Shelter in the long run; to do this we needed to get the media to highlight their good work," he said.

He added that the team's efforts paid off when two major newspapers sent reporters to cover the event. The students also harnessed social media to raise funds.

"We really understand mass communications better through this because we did real events and media work even before we enter the working world," he said with a smile.

The Halloween theme was chosen, due to its timeliness and its appeal which made it easier to collect donations for the home. The students organised a fundraising at UCSI University's KL Campus from the 22nd of September to the 3rd of October. Booths were set up selling horror-themed cards as well as various nail and body art painting. A total of RM2, 000 was raised. RM1, 500 was donated in cash to Shelter while the remaining funds were used to purchase items for the goody bags given to each child.

This hands-on approach to learning coupled with the noble aim of giving back to society is something that new dean, Asst Prof Dr Chan Nee Nee, foresees will be the hallmark of her tenure.

"Not many know this, but the new generation of students learns better when they feel like they connect to a cause," she said.

She added that the Faculty realised this and is revamping its programmes accordingly to better engage the students and subsequently empower them to fulfill their potential.