UCSI students hold musical show on famous scholars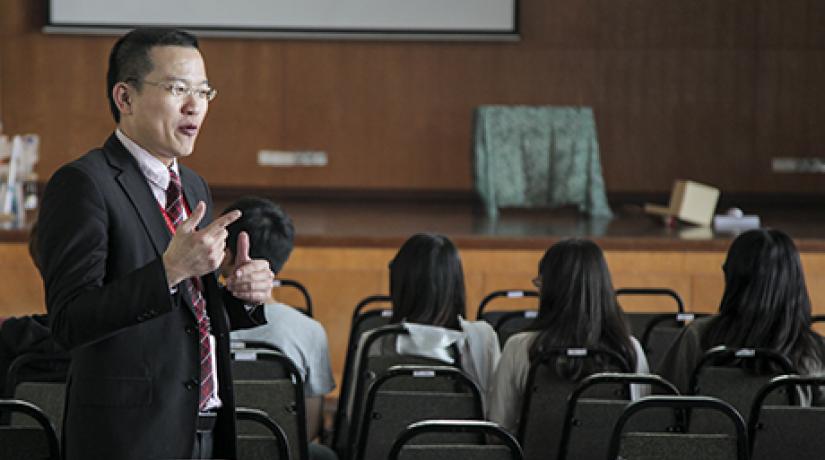 Assoc Prof Dr Toh Kian Kok speaking to the students before the event.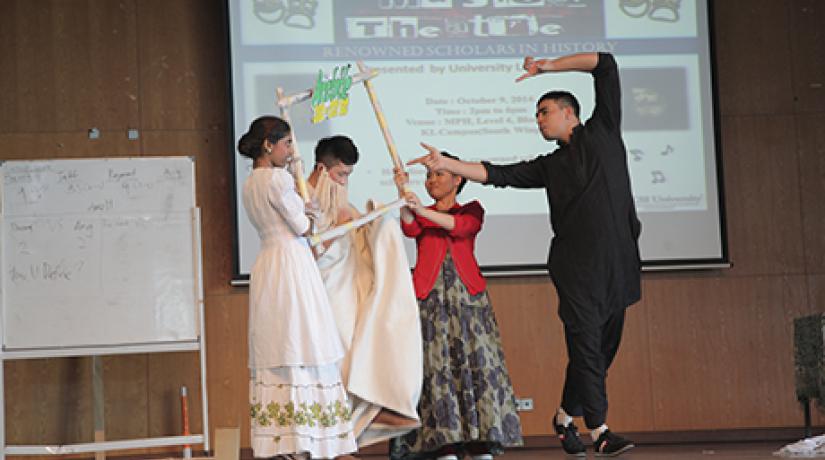 The students' imaginative musical act on the achievement of Galileo Galilei, a key figure in the Renaissance scientific revolution.
A humorous and modern twist to the life of Louis Pasteur.
KUALA LUMPUR: How do the attitudes of renowned scholars throughout history influence 21st century students? On a quest to appreciate the achievements and personal strengths of famous philosophers, scientists and painters, UCSI University's (UCSI) students organised a musical theater themed 'Renowned Scholars in History'.

The event was part of the University Life course (subject) – compulsory for first-year students – that aims to smoothen their transition from secondary school to university. The course focuses on integrating theoretical coursework with hands-on experience – in line with UCSI's praxis® approach that advocates the application of theory to practice. This provides students with skills that will bring them far in their careers such as identifying learning styles, effective study techniques, presentation skills, as well as communication and leadership skills.

About 150 first-year students applied the skills they learned to organise an entertaining four hour musical extravaganza. The various musical acts showcased the positive attitudes of renowned names in history. Among these was Galileo Galilei – Italian physicist, mathematician, engineer, astronomer, and philosopher who played a major role in the Renaissance scientific revolution. The personal strengths of Sir Isaac Newton, Leonardo da Vinci and Louis Pasteur were also showcased, among others.

The event was attended by Assoc Prof Dr Toh Kian Kok, Deputy Vice-Chancellor for Quality Assurance & Enhancement and Vice-President of the Group Human Resource.