UCSI students hosted by iconic Borneo Convention Centre Kuching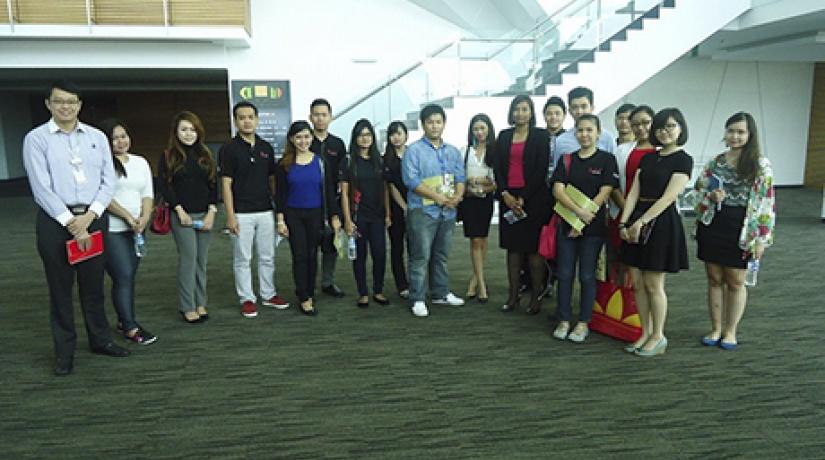 GROUP PHOTO: UCSI University students during their tour of Kuching's Iconic Borneo Convention Centre Kuching.
KUCHING: UCSI University Sarawak Campus recently organised an educational visit to the Borneo Convention Centre Kuching (BCCK) to provide its students an opportunity to learn from one of the biggest names in the events and hospitality industry.

15 students of the BA (Hons) Event and Tourism Management, and BA (Hons) Hospitality Management programmes were given a tour of this iconic convention centre by Ms Premala Danapakiam, the Director of Sales & Marketing. The tour included an in-depth look at the various world-class facilities of the BCCK as well as its unique architectural design.

"The design of the Centre, especially its roof which is inspired by the local 'Ririk' leaf, really embodies the essence of Sarawak. The fact that it incorporates the Green Building Index concept is even more impressive," said Nor Warda who is currently pursuing the BA (Hons) degree in Event and Tourism Management.

Students were also given tips on planning events that are on par with international standards. Ms Premala explained that BCCK stands out from its competitors due to its willingness and readiness to accommodate all types of demands from its clients.

This insight was something that Tim Phang appreciates.

"I have never realised how large the Centre is, how it operated, and how versatile its team is in accommodating and catering to all types of clients demands," said the Hospitality Management student.

Educational visits such as this is made possible by the strong industry linkages of UCSI University's Faculty of Hospitality and Tourism Management (FHTM). Its Sarawak Campus offers programmes ranging from degrees in Commerce, Event and Tourism Management as well as Hospitality Management to diplomas in the fields of Hotel Management, Culinary

Arts and Leisure Management. The Centre for Pre-U Studies offers foundations in both Science and Arts.

For further information, please call 082-455255 or email [email protected]. To have a look at the various events held by the UCSI University Sarawak Campus, log on to www.facebook.com/ucsisarawak.